Architectural photographer and filmmaker Kevin Siyuan has released a short film featuring buildings by world-renowned architects built around Singapore and its people. However, this is no ordinary film, this 30-minute clip is a culmination of a year of exploration around Singapore and its vision is heavily influenced by the movies of Wes Anderson.
Aptly titled A Wes Anderson-ish Singapore, the film focuses on the diverse architecture, neighbourhoods, parks and green places, and people of a post-pandemic Singapore. Iconic structures featured in the short include the Apple Marina Bay Sands, Singapore Changi Airport, Supreme Court by Foster + Partners and Golden Mile Complex. Singapore's eye-catching street artworks are also displayed in the noteworthy cinematographic style and direction of Wes Anderson films.
"The scenes were framed using mostly flattened symmetrical perspective with a focus on architecture but contextualised and told with elements that are uniquely Singapore," he explained in the video's description. The talented filmmaker also mentioned that signature Wes Anderson films mainly The Grand Budapest Hotel, The Life Aquatic by Steve Zissou, Moonrise Kingdom and the recently released The French Dispatch have been used as inspiration for his work.
Take a trip through Singapore with Kevin Siyuan's A Wes Anderson-ish Singapore below.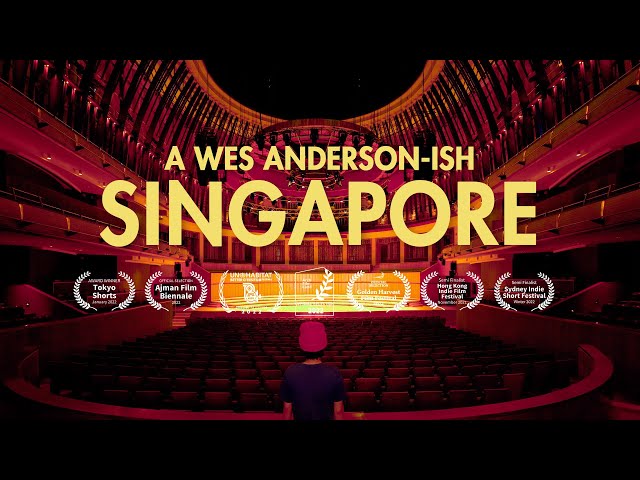 READ MORE