We don't need Japanese cherry blossoms when we've got our own blooming trumpet flowers. Often dubbed as Singapore's version of the Sakura, their flowering is a welcome sight – especially now that travel has been grounded at the moment. These blooms have started appearing because it is triggered by heavy showers after the long hot days.
The season usually takes place between March and – and once again, between August and September. The flowers are often compared to cherry blossoms because of its flowers which range in colour from pastel pink to white. The flowers however are large and trumpet-shaped, unlike the famous Sakuras. The flowers will usually fall, forming a pretty pastel carpet at the foot of trees.
Besides trumpet flowers beautifying the streets of Singapore, you can also spot yellow flame, bougainvillea and Malayan crape myrtle flowers in bloom. Here are some pictures of the flower show you can expect on the streets. If you have spotted some yourself, do tag us on Instagram and we might just share your snaps.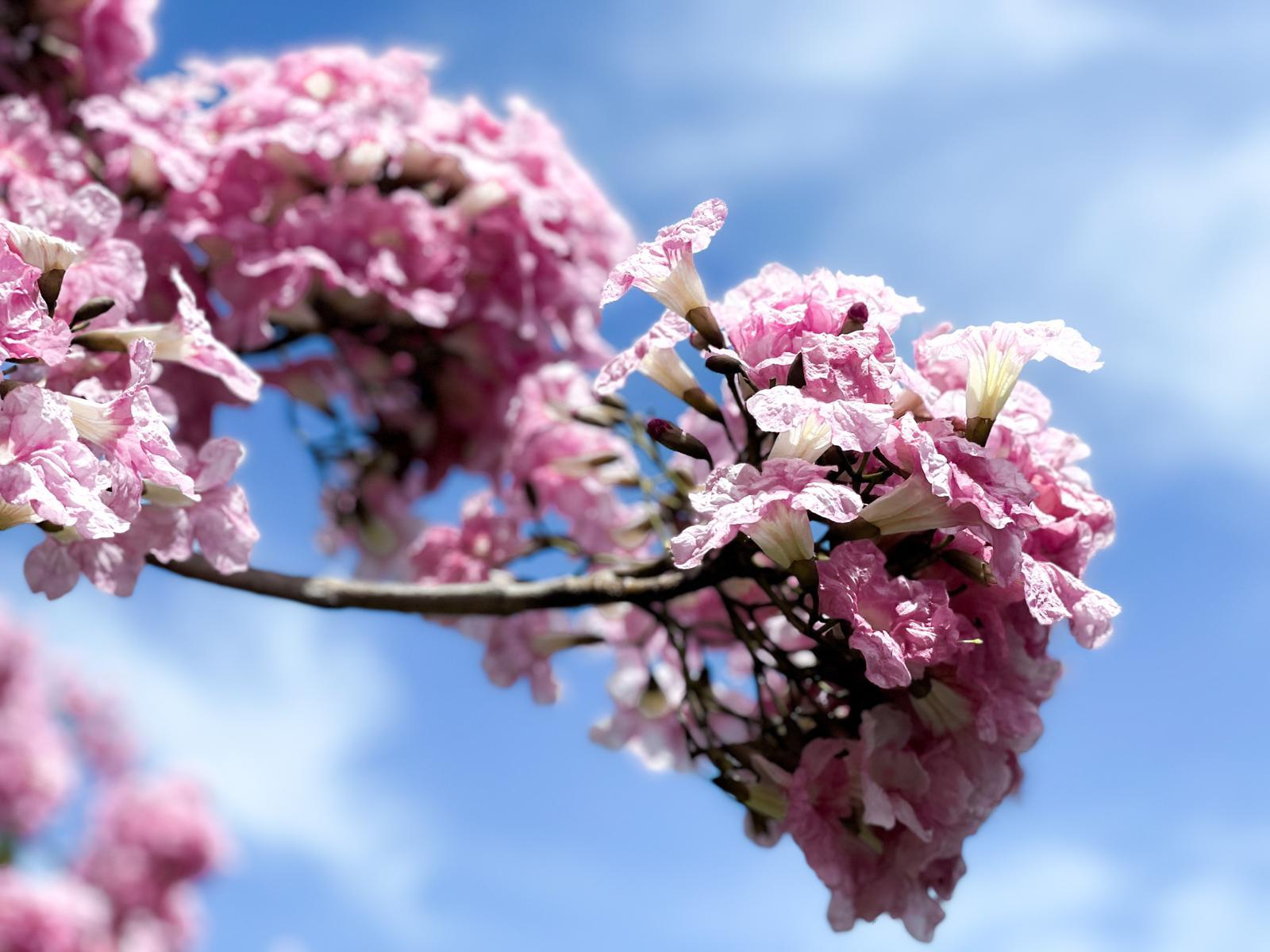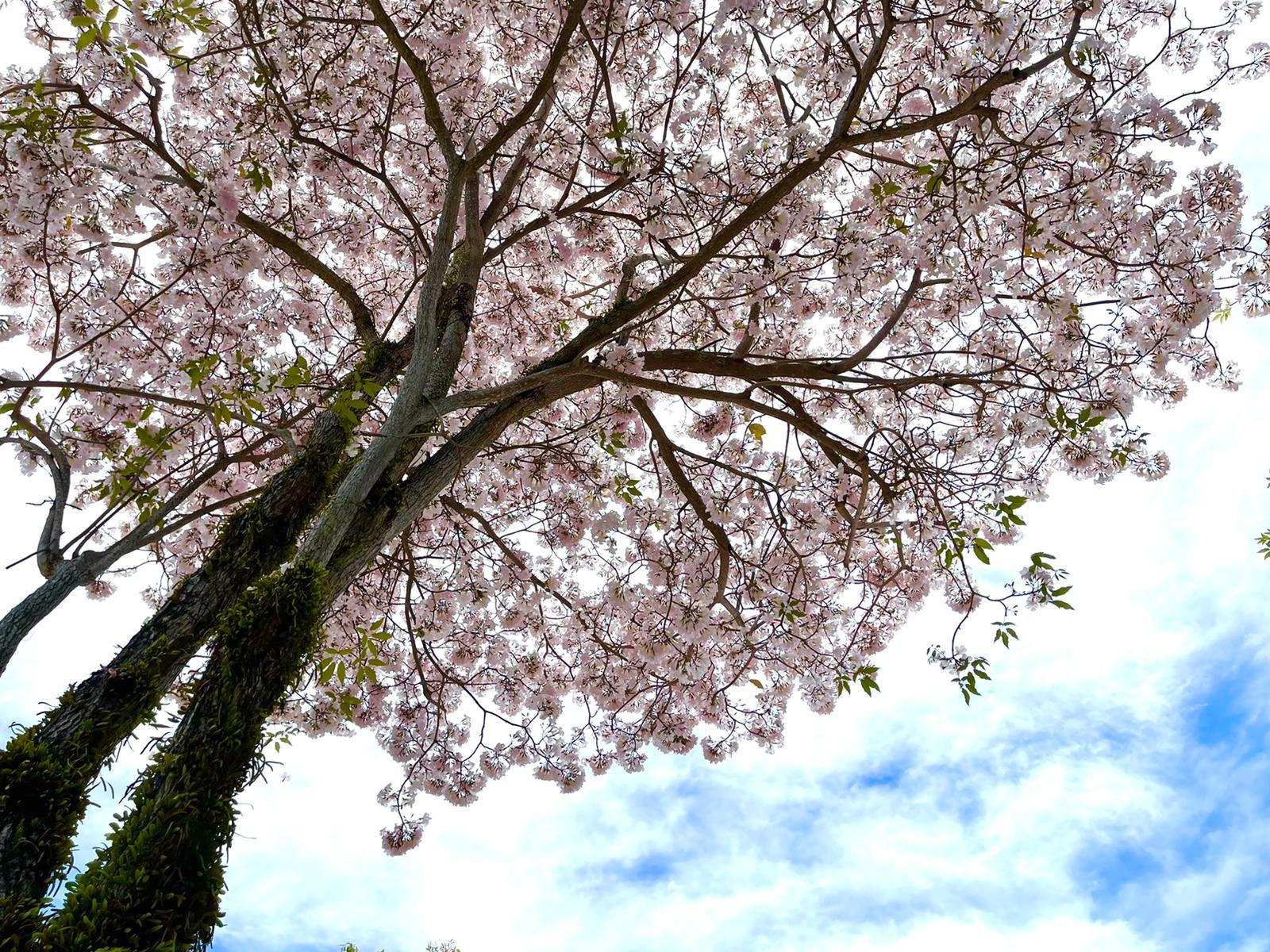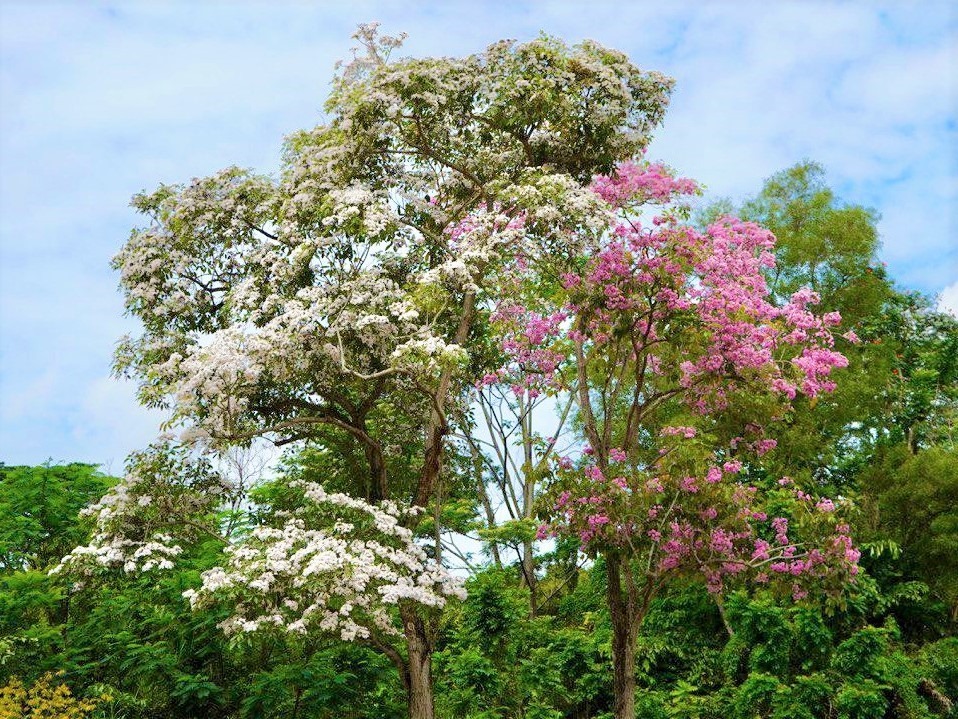 Read more:
The guide to Coney Island
10 colourful spots in Singapore perfect for Instagram
The most Instagram-worthy places in Singapore