It's a black and white party at the Singapore Zoo. Just one and a half months after the birth of a giant panda cub at River Wonders, the zoo welcomed the first birth of a Grevy's zebra in Singapore.
The adorable female foal has been named Izara, a girl's name of African origin that means 'star'. Born to dad Desta and mom Kolle, her herd includes two other females Jasiri and Moyo. They arrived in Singapore in June 2020 from USA's Tanganyika Wildlife Park and are under the European Association of Zoos and Aquaria ex-situ programme for species, a managed breeding programme that aims to maintain a healthy and stable population under human care for conservation and education.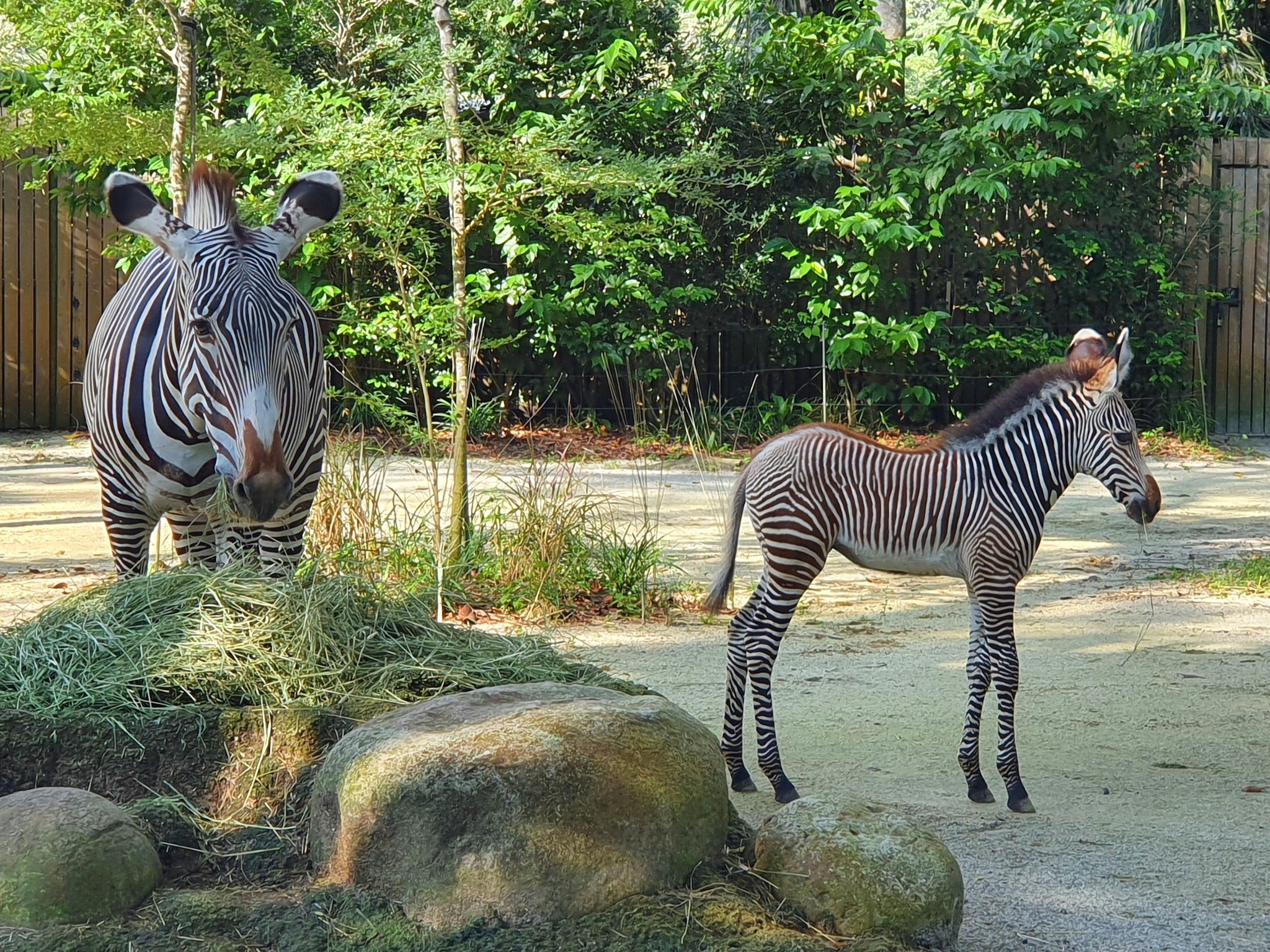 This birth is particularly good news, as Grevy's zebras are the most endangered of the world's three remaining zebra species. In the wild, populations have fallen by 85 percent in the last 30 years due to the reduction of water sources, habitat loss, hunting and disease. Grevy's zebras are listed as endangered under the International Union for Conservation of Nature lists.
"Every birth is a celebration, and this healthy and active foal will play a part in contributing to the population under human care. With fewer than 2,000 left in the wild and just over 400 under human care, this new addition marks a monumental step in the protection of the endangered Grevy's species.
Catch these rare and beautiful creatures, as well as our new little star, at the Singapore Zoo.
READ MORE
Singapore's first giant panda cub is a healthy baby boy
Singapore and Australia may launch travel bubble within the next week
Apple introduces improved AirPods and MacBook Pro, and the new HomePod Mini