Staying in the pink of health has never been more important. It is a trend signalled, in part, by rising demand for alternative diets: gluten-free meals, locally sourced produce, and meat-free alternatives. And to help fuel the appetite of the conscious diner, Japanese restaurant chain Sushi Tei has recently launched a seasonal, plant-based menu.
The Kenko Feast, available from August 26 to October 13, marks the chain's first foray into meat-free cooking. Working together with food importer Country Foods and plant-based meat maker Growthwell Group, it took Sushi Tei months of research and recipe-testing before landing on its current line-up – five hearty plates that put a meat-free spin on classic Japanese flavours.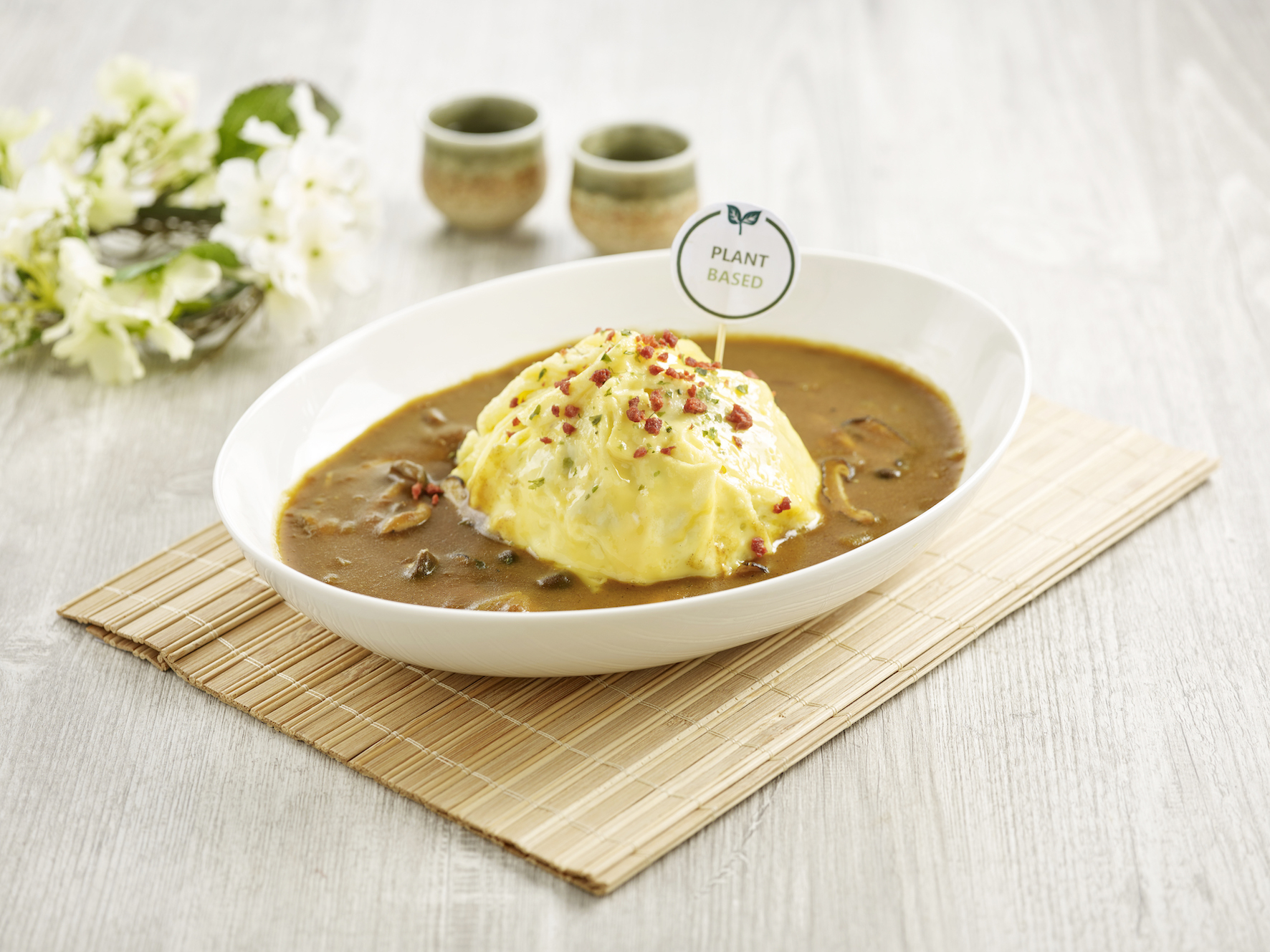 Start with the Shokubutsu Fish Nugget ($9.80); each crispy parcel gets its firm, bouncy texture from the addition of konnyaku. There's also the Shokubutsu Ebi Roll ($9.80) where rice comes stuffed with plant-based minced meat, then topped with deep-fried 'prawns', or sample the Shokubutsu BBQ Ham Roll ($7.80) made with 'ham' and crowned with mango and mayonnaise. For heartier mains, try the Shokubutsu Curry Omurice ($13.80) that comes with a piquant Japanese-style Curry with 'beef' made from shiitakes instead. Alternatively, order the Shokubutsu Hamburg ($10.80), which uses a plant-based patty that's served atop rice, avocado, and shimeiji mushrooms.
As with most meatless alternatives, the textures take some getting used to, but otherwise, the food tastes almost like the real deal – only healthier for you and the environment. If you cannot leave a Japanese restaurant without getting some fresh seafood, the Kenko Feast also features the sashimi moriawase ($26.80) with the real stuff including chutoro, or tuna belly, salmon, yellowtail, and scallop.