Where to buy meat-free alternatives in Singapore
Plant-based substitutes that taste good – and are great for the environment too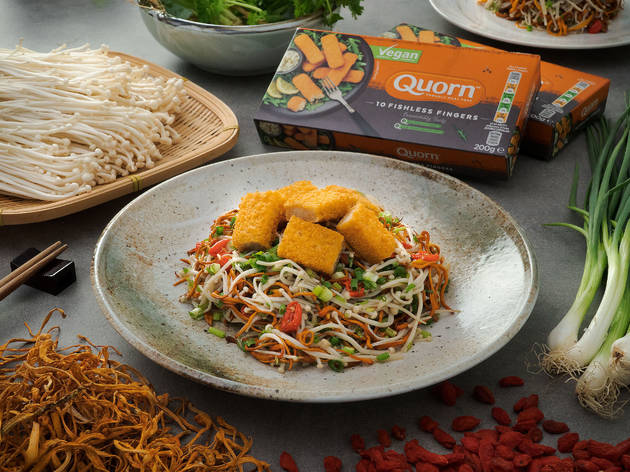 Cutting out meat from your diet can be tough... but these days, it's a little less impossible. Whether you're looking to cut down your general meat intake or adopt a vegetarian or vegan lifestyle, these meat-free alternatives help shake up your diet. As an added bonus, they're also better for the environment and your health. And since they taste (almost) like the real deal, you'll hardly realise that you're missing out.
RECOMMENDED: Where to buy plant-based milk in Singapore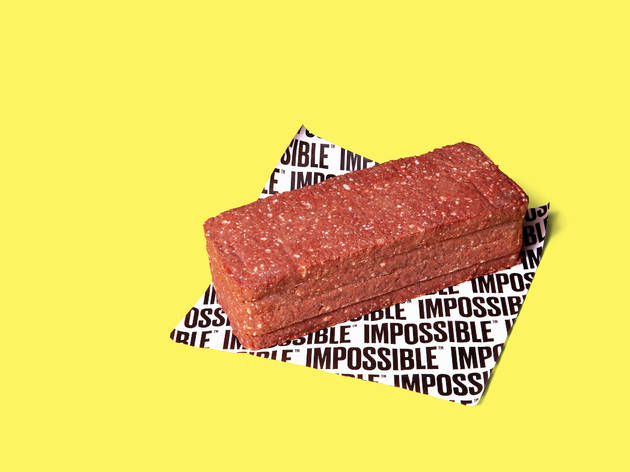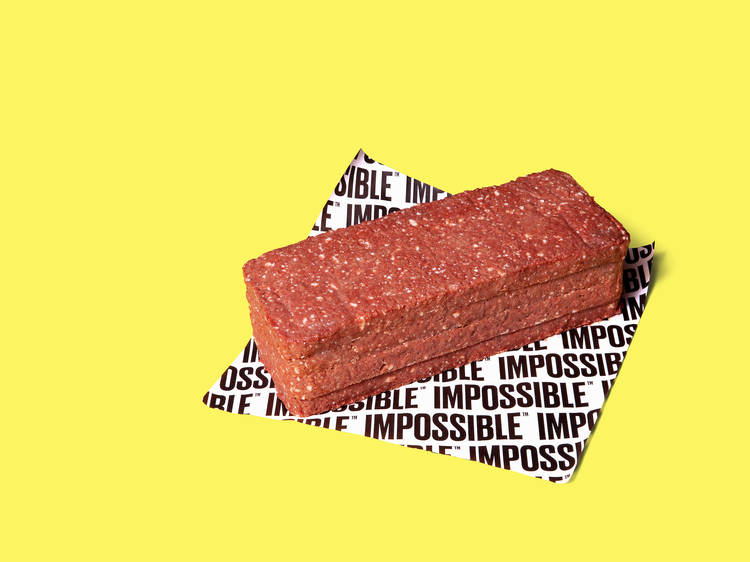 Photograph: Impossible Foods
"Tastes just like beef" – that's what most people have to say about the Impossible patty. It gets its 'meaty' flavour from heme, a molecule found in all living organisms that helps carry oxygen and gives blood its red hue. Impossible reproduces the leghemoglobin molecule found in the roots of soy plants through a fermentation process with its specially engineered yeast.
Since its introduction, Impossible Food has been widely featured on the menus of top restaurants and eateries around town – from the Potato Head Family to Park Bench Deli. And now, for a limited time only, diners can purchase an Impossible Burger brick and prepare their own meatless meals at home.
WHERE TO BUY Each 2.27kg brick of Impossible Burger goes for $88.90, and is available for purchase at:
- Classic Fine Foods
- Fatboy's
- Park Bench Deli
- Rubato Italian Kitchen & Bar
- Straits Chinese
- The Goodburger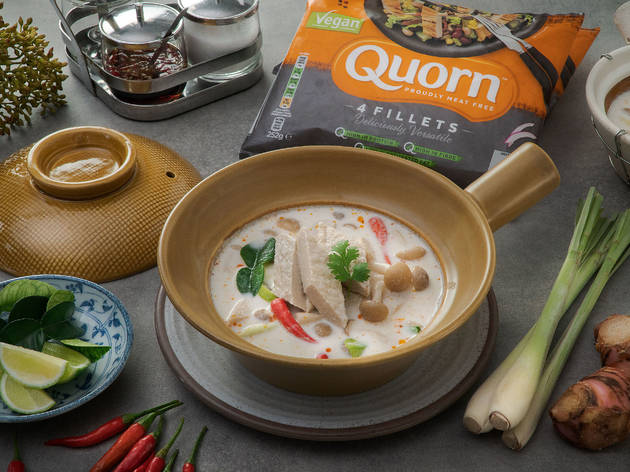 Photograph: Quorn
This non-meat brand is made from a sustainable protein source, which it gets from fermenting fungus to create mycoprotein. It's then transformed into a whole slew of meat-free options, including burger patties, fish fingers, sausages, Swedish-style meatballs, Southern-fried bites, and most importantly, nuggets. With so many variants, it's easy to incorporate Quorn into your daily cooking – to create recipes of juicy burgers, pasta, and even braised ban mian. Pop by its website for cooking inspiration and recipes, while those lazy to cook can sample Quorn products in sets from Ichiban Bento and sandwiches from The Rebel Gurl.
WHERE TO BUY Quorn products are readily, and easily, available at major supermarkets, including Fairprice, Cold Storage, and Sheng Siong, as well as online grocery store RedMart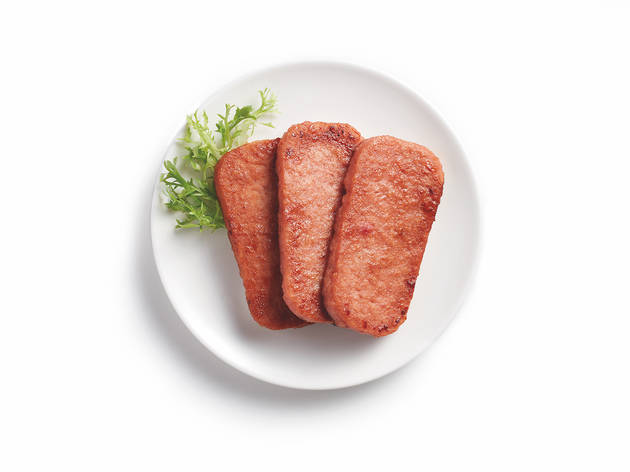 Photograph: OmniFoods
The brand, more commonly known for its OmniPork product, is made from a blend of peas, non-GMO soy, shiitake, and rice to create its pork substitute. Its latest release, the OmniMeat Luncheon, is a healthier alternative to the canned version packed with processed meat loaded with preservatives. The plant-based OmniMeat Luncheon is made without any nitrates or additives, and needs only to be pan-fried lightly for two minutes to be enjoyed. Also part of the new menu is the protein-rich OmniMeat Strip, a plant-based replacement to the usual pork strips commonly found in Asian recipes.
WHERE TO BUY OmniMeat is available at most supermarkets as well as RedMart, while its new range of products will hit supermarket shelves at the end of August 2020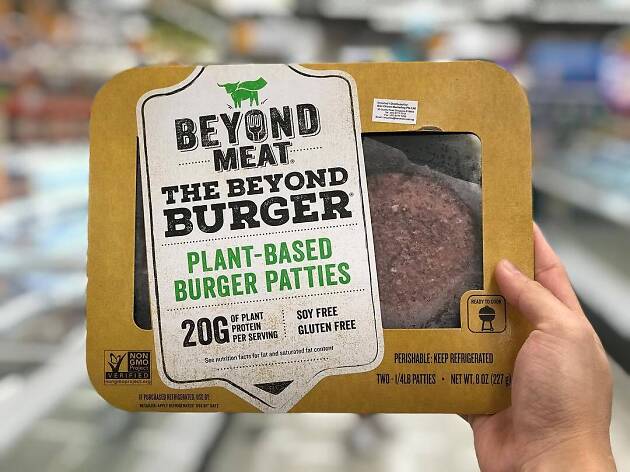 Photograph: Beyond Meat
While some non-meat brands taste like the real stuff, this brand goes beyond just taste – the products even 'bleed' and resemble raw meat. The main source of protein comes from peas, with the addition of beets to give it a reddish hue. Variants of Beyond include the signature burger patty, alongside meat mince that promises to be just as juicy and links of sausages that sizzles when cooked.
WHERE TO BUY Available at specialty grocery markets including Little Farms and Sasha's Fine Foods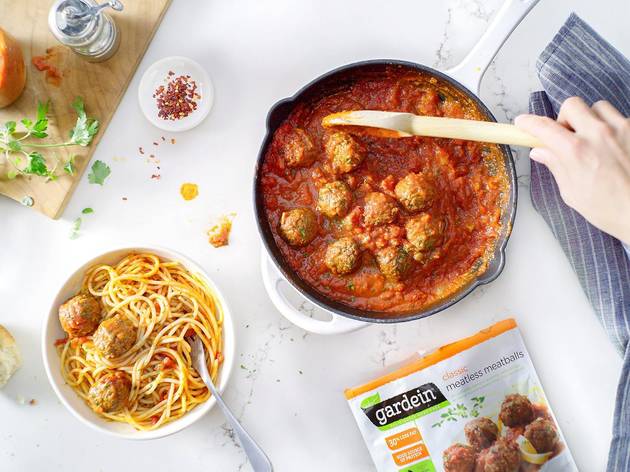 Photograph: Gardein/ Facebook
While most meat-less brands serve as a replacement a single type of meat, Gardein has a whole range of plant-based dupes that range from fish fillets to even crab-less cakes. Its products are made from a combination of soy, wheat, pea proteins, ancient grains, and vegetables to offer a healthy alternative to animal-based protein.
WHERE TO BUY Available at Ryan's Grocery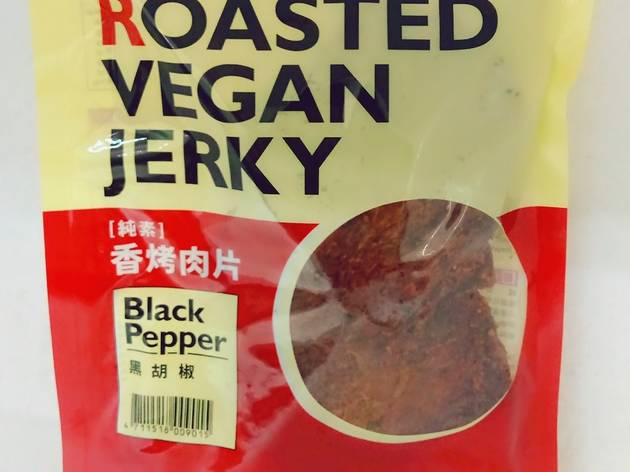 Photograph: Friendly Vegetarian
Taiwan-based Su Mama creates a range of vegan jerky that can be enjoyed as a snack, or used as part of your cooking to dress up salads, sandwiches, and various stir-fry dishes. The jerky is made from soy and wheat protein and has a chewy texture. It comes in flavours like black pepper, hot and spicy, or barbecue.
WHERE TO BUY Mahota Market, or online vegetarian grocer friendlyvegetarian.com.sg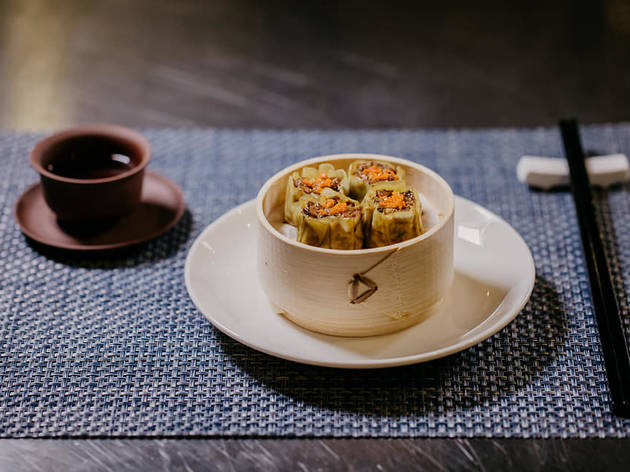 Photograph: Shiok Meats/ Facebook
Soon to come: Shiok Meats
While it's still in its research stage, homegrown start-up Shiok Meats is one to watch. Its creators hope to create a sustainable source of lab-grown seafood, made from the cells of animals that promises the same taste, texture, and nutrients – without any of the cruelty and environmental damage. Stay updated with its progress at @shiokmeats.