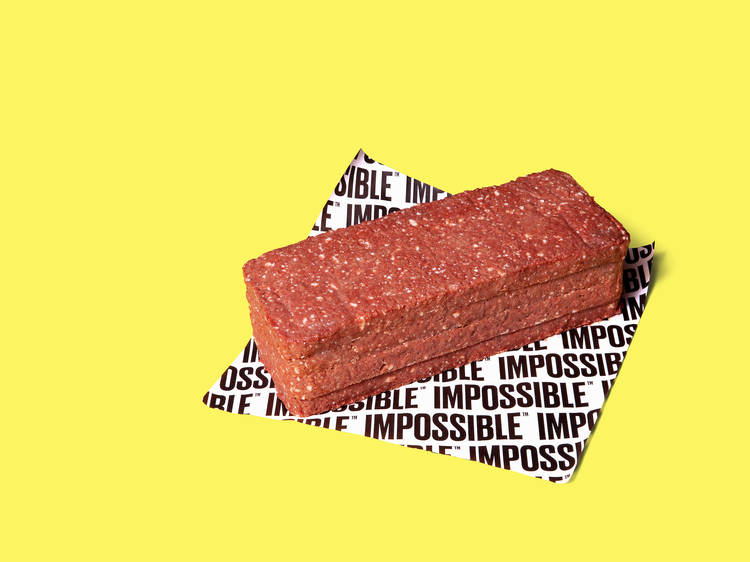 Photograph: Impossible Foods
"Tastes just like beef" – that's what most people have to say about the Impossible patty. It gets its 'meaty' flavour from heme, a molecule found in all living organisms that helps carry oxygen and gives blood its red hue. Impossible reproduces the leghemoglobin molecule found in the roots of soy plants through a fermentation process with its specially engineered yeast.
Since its introduction, Impossible Food has been widely featured on the menus of top restaurants and eateries around town – from the Potato Head Family to Park Bench Deli. And now, for a limited time only, diners can purchase an Impossible Burger brick and prepare their own meatless meals at home.
WHERE TO BUY Each 2.27kg brick of Impossible Burger goes for $88.90, and is available for purchase at:
- Classic Fine Foods
- Fatboy's
- Park Bench Deli
- Rubato Italian Kitchen & Bar
- Straits Chinese
- The Goodburger