Since Covid first broke out, we've been seeing folks around Singapore showcase their rug tufting masterpieces all over Instagram. Iconic emblems or motivational quotes made up the bulk of these tufted rugs, all painstakingly handcrafted by the novice rug tufter. Obviously, we were excited to try too. For our very first attempt in rug tufting, we headed down to Studio An – a pet-friendly art studio that's located in the secluded Kaki Bukit industrial park. And just to change things up a bit, we brought our own dog along to mark our very first rug tufting experience.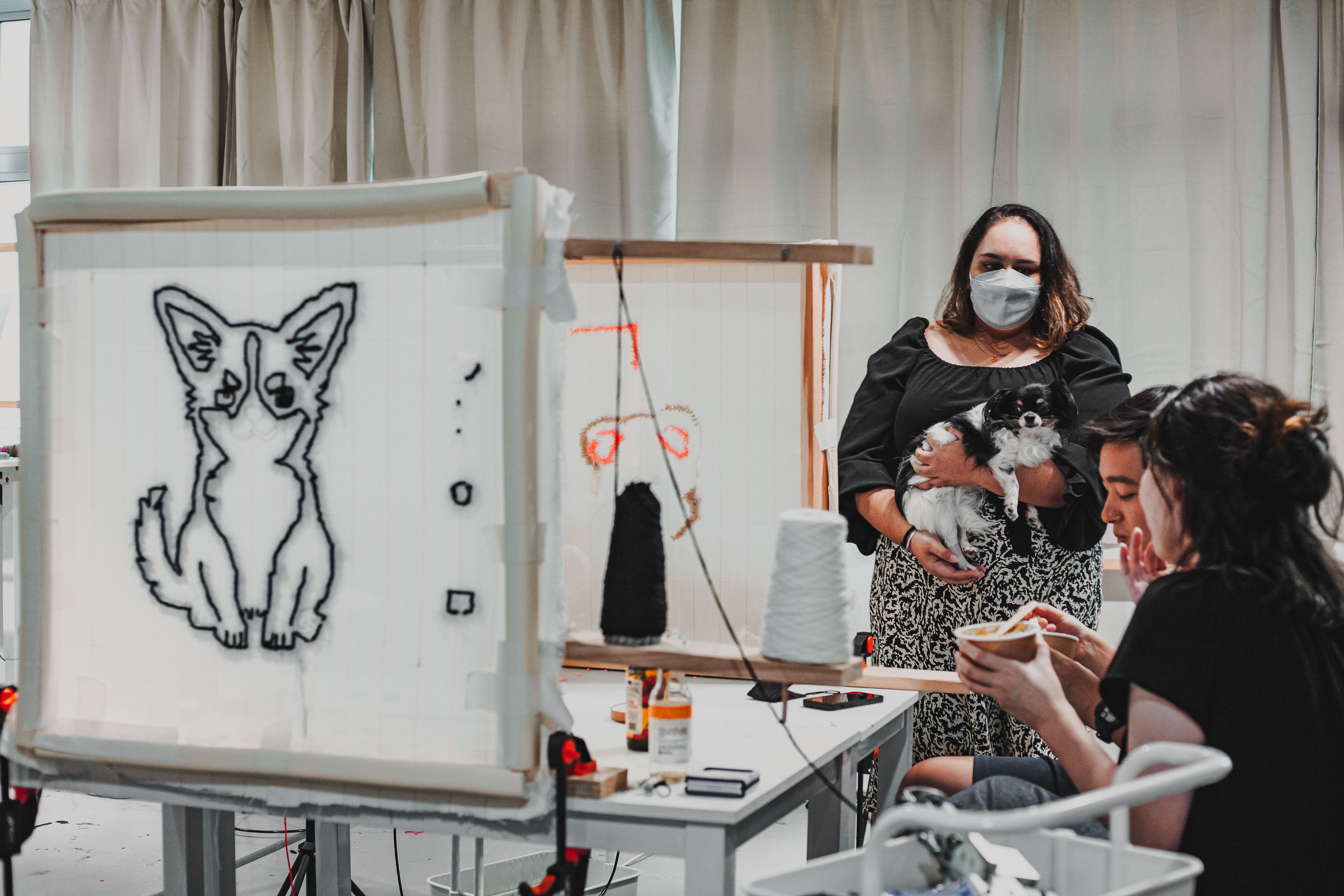 As far as we know, Studio An is Singapore's only pet-friendly tufting studio. That's not to say that all workshops are suitable for dogs though – they only hold the occasional class where dogs are welcome to join. In any case, we brought along our chihuahua to join in this "Doggy Day Out", cutely described as where we can "tuft the fluff". It starts from $100 and includes a range of goodies: OuiOats' oat bowls, The 1925 craft beers and Starter Culture's tea-flavoured kombucha, and preservative-free doggo treats from Feed My Paws included.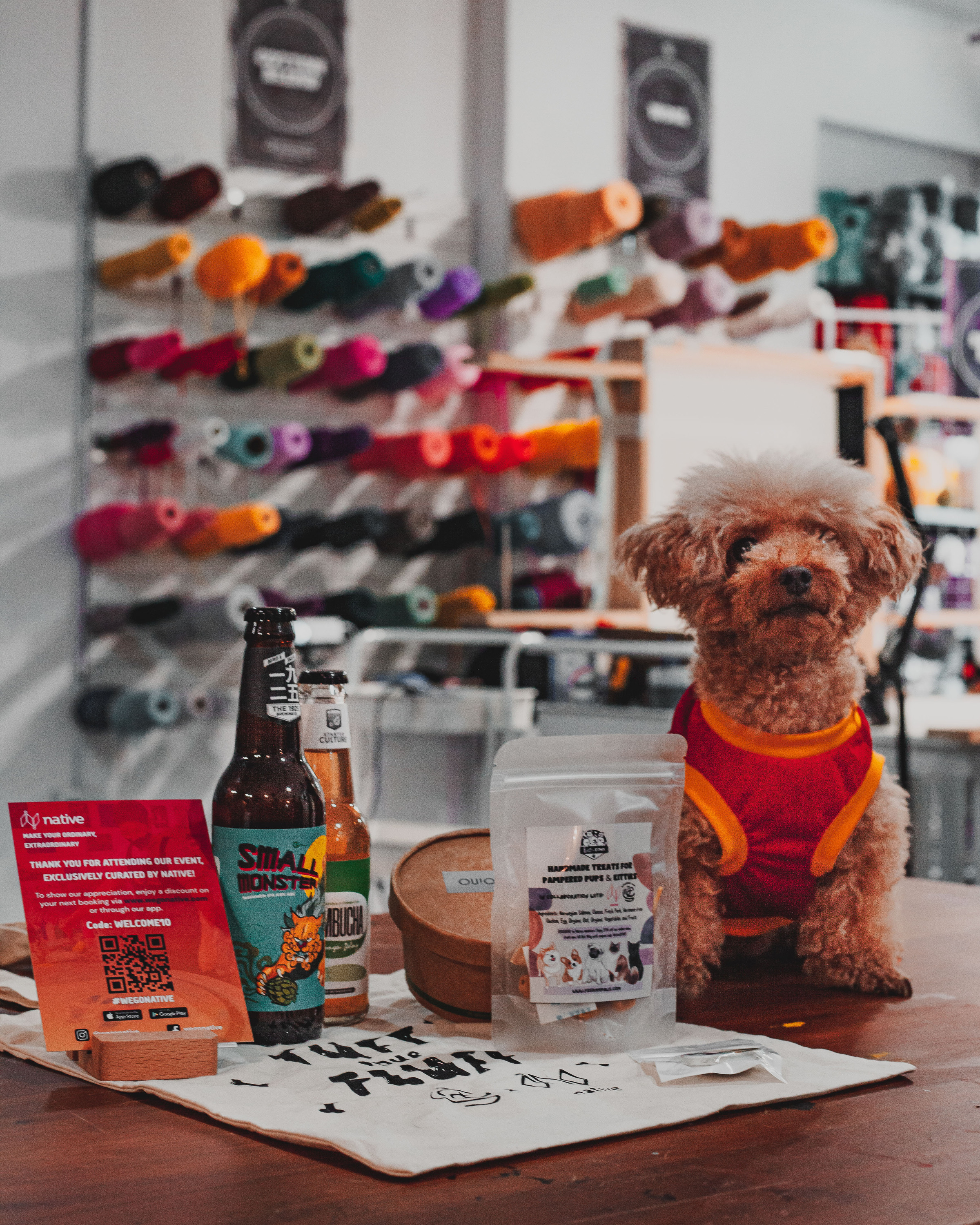 Since we brought our dog along, it was a no-brainer: we'll be doing up a rug that looks just like her. Or so we thought. In choosing a standard chihuahua silhouette, we first got started by tracing the imprint onto the fabric.
Despite being complete beginners, it wasn't difficult one bit. The gist of it was easy enough to grasp – after threading your yarn through, hold your rug tufting gun to the fabric, and you're all set. Just make sure to apply some pressure, otherwise the thread wouldn't be directed where you want it to go. In any case, there was an experienced tufting instructor to guide us along too.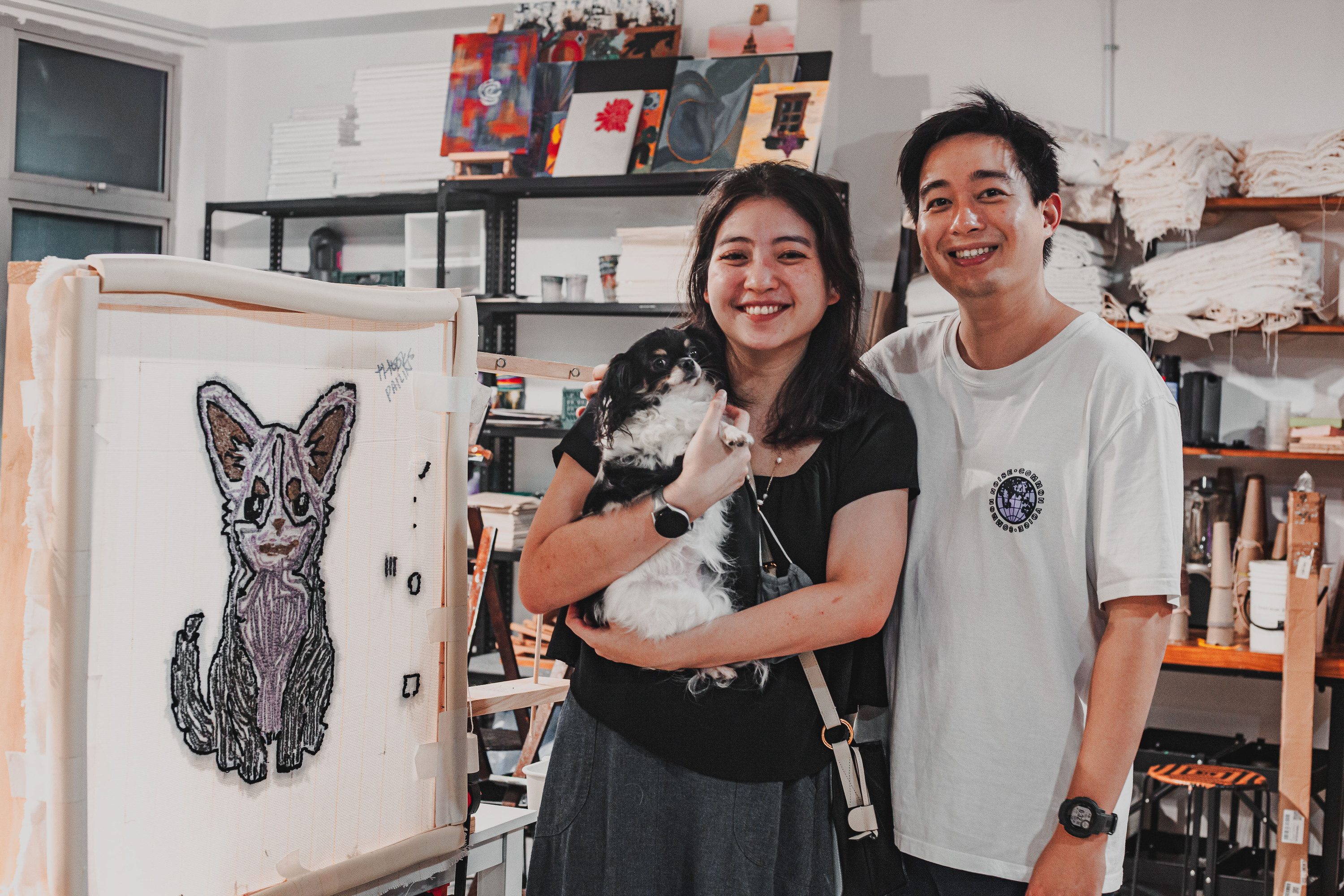 While the end product wasn't exactly what we thought it would turn out like, it still made for a unique rug to bring home. You can expect your rug to be sent over within two to three weeks to an address of your choice. Tufting an exact replica of your pet at Studio An is one of lifestyle concierge We Go Native's many fun experiences, where, as their slogan goes – you "can make your "ordinary" extraordinary".
READ MORE:
The best hidden picnic spots in Singapore
i Light Singapore is back after two years with colourful light installations and artworks
The best thrift stores to get your second-hand wardrobe fix