I Think I Like Wednesdays at O Comptoir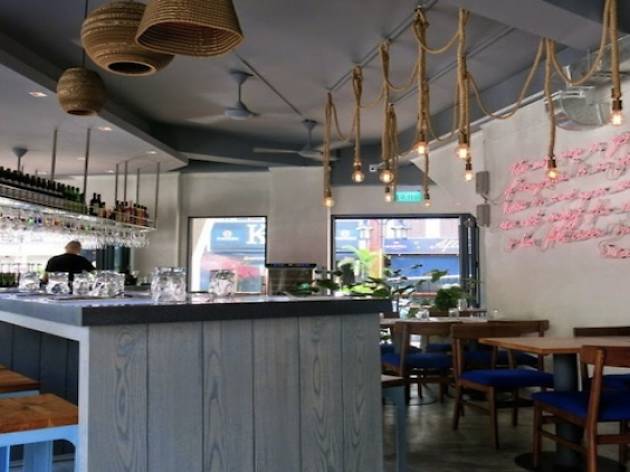 Grab a drink or a school night supper at Wednesday nights at O Comptoir. Drink promos include Rosé Cider ($7/glass, $20/bottle), Provenance Rosé Wine ($10/glass, $40/ bottle); and Champagne ($12/glass, $60/ bottle). Ladies who pop by in a group of four from 7-9pm get a free botle of Provenance Rosé to share.
The kitchen stays open till 11.30pm if you're hankering for a fix of salted caramel crepes or chicken masala samosa.