The best pop-up parties in Singapore
Switch up your nightlife haunts and hit these dancefloors beyond the club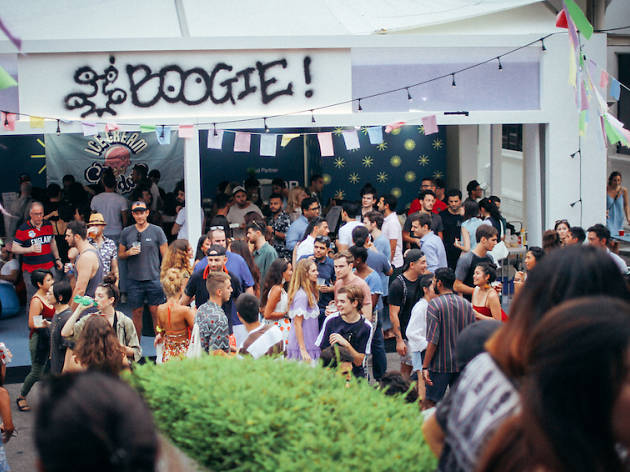 Agree to disagree: "Alternative parties and pop-ups offer an experience that's completely different to a nightclub," says Jake Camacho who DJs as Toppings at various sweatbox raves, including those of his party collective Ice Cream Sundays. "A good club is often a homing beacon for like-minded punters to get together and enjoy music. But pop-ups provide a more flexible format for organisers – as well as DJs – to experiment."
But what sets these outdoor or themed alternatives apart from club nights? "There's something about being in the open air and dancing under the moonlight that make people more sociable. The atmosphere is more casual and relaxed than at a bar or club," says Jake.
Most of these roving events are either free or cost less than the cover charge at a nightclub, serving as an antidote to those bored by the latter. It also blurs the lines of socioeconomic division – you can't tell who's the big shot at these raves compared to the high-flyers by the reserved table at a nightclub.
Then, there's the thrill of it all. Throughout the years, underground raves have been riding on cryptic word of mouth recommendations. Now, you RSVP and your phone buzzes with all the deets on the day itself.
Whether you're looking to unwind to something different or on a quest to seek musical nirvana, you're in for a unique experience. Follow these collectives for hush-hush affairs, outdoor parties and alternative pop-ups.
RECOMMENDED: The best nightclubs in Singapore and 8 best under-the-radar clubs in Singapore
The night continues here