It's been five years since famed New York burger restaurant, Black Tap, landed on our shores to delight us with some of the best burgers, milkshakes, and craft beer. And to celebrate this milestone, they recently threw an unforgettable party at their one and only Singaporean outpost at The Shoppes at Marina Bay Sands.
The by-invite-only birthday bash on October 12 saw power couple-founders Chris Barish and Julie Mulligan in attendance with over 350 guests dressing up to the 80s and 90s hip hop theme. Some invitees included local celebrities and influencers such as Allan Wu, Paul Foster, Thara Koi, Anna En, Noah Yap, Royce Lee, Joshua Chia and Cheris Lee.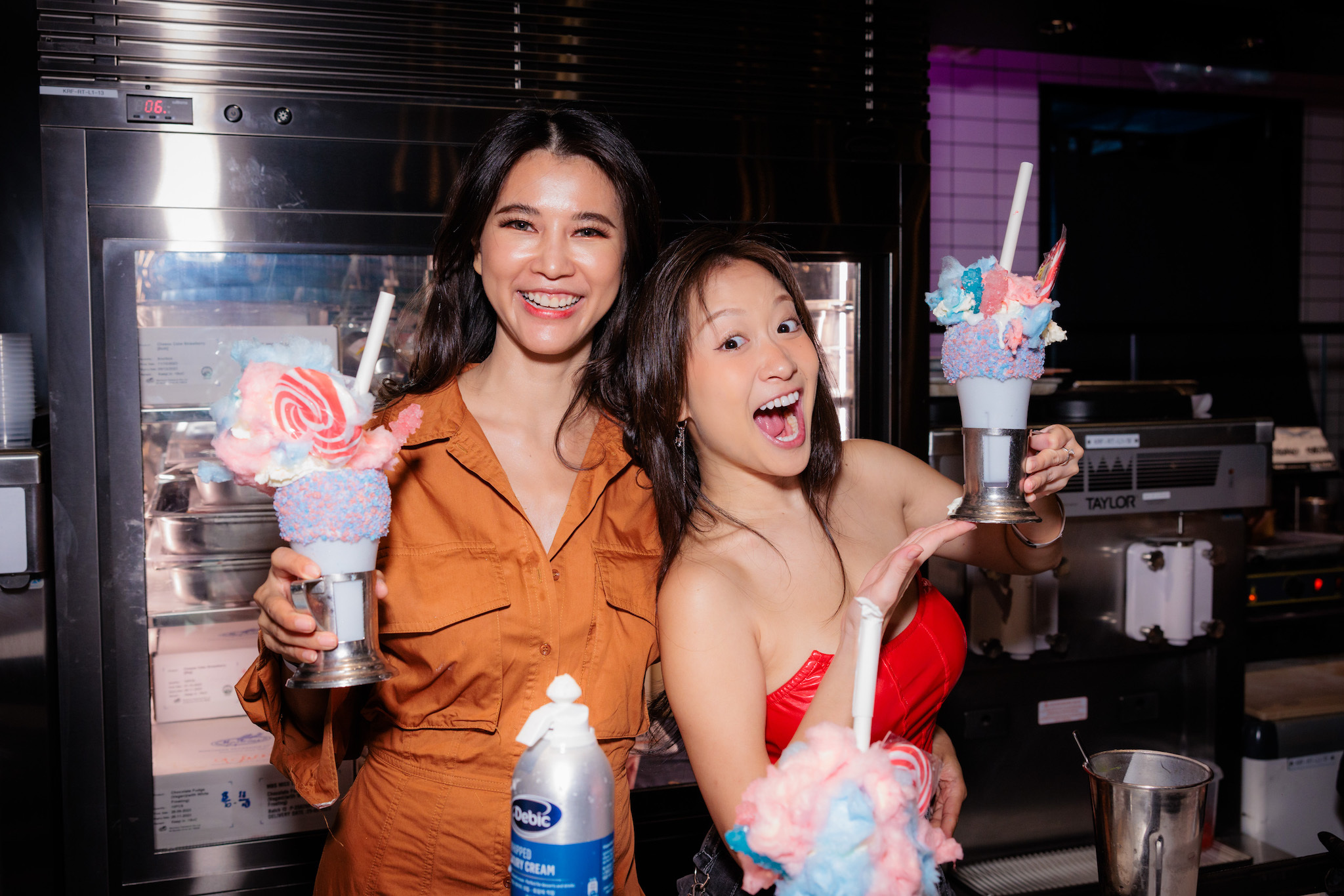 It's party time!
Upon entry, guests were invited to strike their best poses at the Black Tap 5th anniversary photo wall and leave their well wishes for the restaurant on the graffiti wall.
Of course, no party is complete without some nosh. Everyone was treated to an exclusive preview of Black Tap's 2024 menu specials such as The Chairman, The Maui Wowi, K-Town Chicken Tenders and NY Hot Dogs. Long-standing favourites such as fried mozzarella were also served, along with sweet treats like the S'mores Shake, Matcha White Chocolate Shake, and State Fair Fried PB&J. With DJ Zippy and PartyWithJay helming the decks with throwback hits and hip hop music, it was indeed an evening of merriment.
Adding on to the excitement were games like Milkshake Mania, where Allan Wu, Paul Foster, Anna En, and Thara Koi raced against each other to assemble Black Tap's iconic over-the-top CrazyShakes. There was also a guessing challenge, where guests took a gander on the number of candy pieces in a gumball machine. The lucky winner whose guess was closest to the actual number scored themselves an exclusive Black Tap hoodie.
Wrapping things up was a best dressed competition crowning the king and queen of street style for the night. Five nominees were selected to dance and parade in their 80s-90s hip hop outfits on the runway for a chance to impress Julie, and walked away with New York City-exclusive Black Tap merchandise.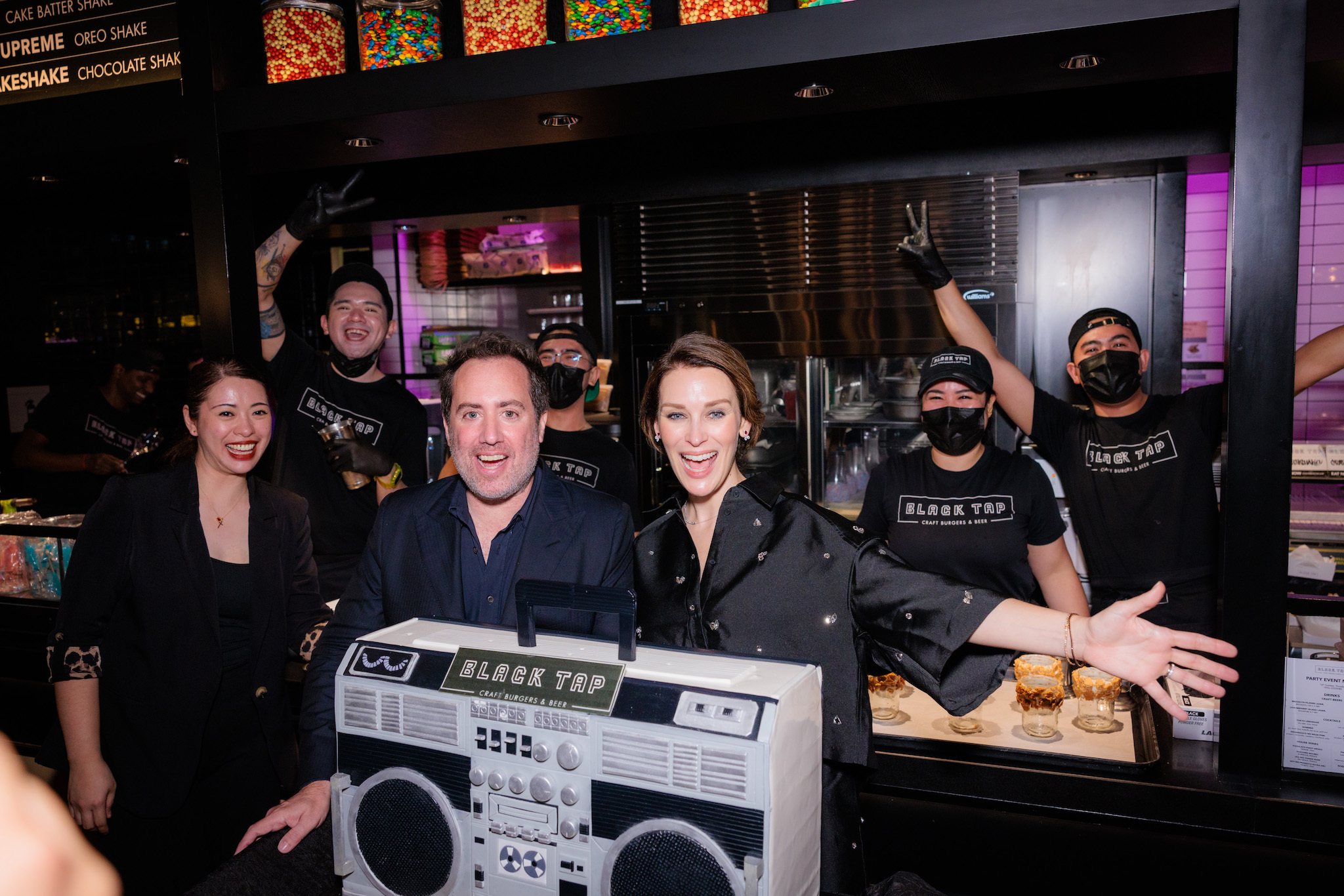 Birthday surprise
Black Tap wasn't the only one celebrating their special day. Another highlight of the night was a surprise celebration for Chris' 50th birthday. As confetti poppers went off, Chris was presented with a massive cake in the shape of a boom box, an apt centrepiece in tune with the party's hip hop theme.
Chatting with Black Tap's founders
While Chris and Julie were in town, we caught up with them for a chat on Black Tap's notable milestones and their experience working together as a couple. We didn't miss the chance to ask about their menu favourites in a fun quick fire round, where they took turns guessing each other's choices. Watch the video here:
New specials on the menu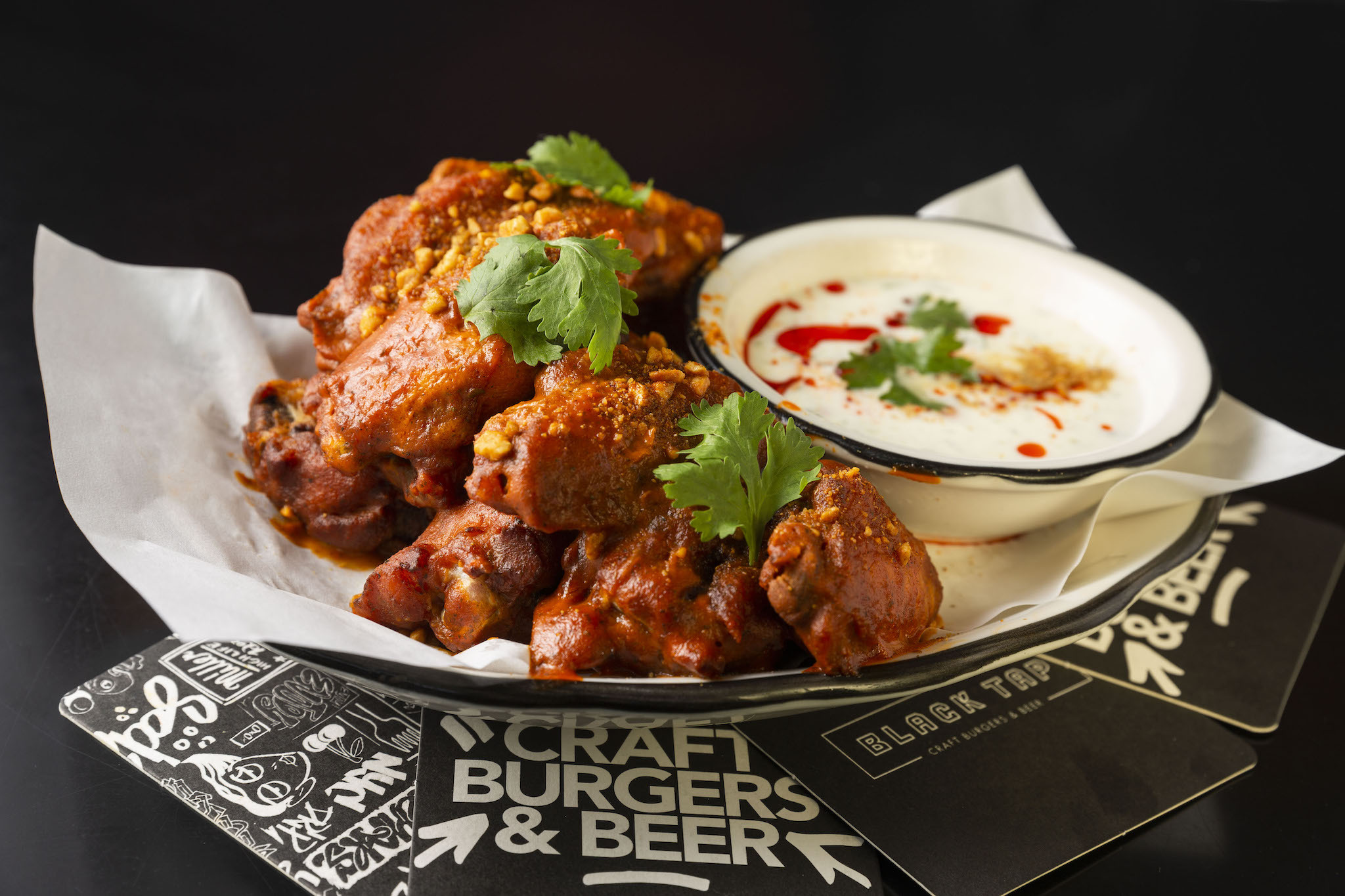 Black Tap will be unveiling some festive specials in the coming months, starting with the Butter Chicken Wings ($16), available from November 1 to 14 in light of Deepavali. Inspired by the well-loved Indian dish, the juicy fried wings are coated in a creamy and aromatic butter chicken sauce, topped with toasty crushed dukkah and served with a refreshing lime cilantro yoghurt dip.
Next comes the Fried Turkey and Brie Sandwich ($28), a mouthwatering combination of crispy turkey, melted brie, watercress, cranberry pecan stuffing and roasted garlic aioli, served with a side of cinnamon spiced sweet potato fries. This will be available from November 15 to 30.
Come December, sink your teeth into The Mulberry Burger ($33), named after Mulberry Street in NYC's Little Italy. An ode to the Italian American culture in New York, this prime beef burger is finished with provolone, hot cherry peppers, grilled prosciutto and soppressata, topped with a roasted garlic aioli and fresh grated parmesan.
For reservations, visit marinabaysands.com/restaurants/black-tap.html. Stay tuned to Black Tap's Instagram for more updates.