Tucked in a quiet corner in Joo Chiat lies a time capsule with undeniably soul-comforting food. This unpretentious 'dining room' of chef-owner Frederick Puah is flooded with vintage artefacts and trinkets that each have a story to tell. For us, time seems to pass real slow as we revel in the calm and laid back atmosphere.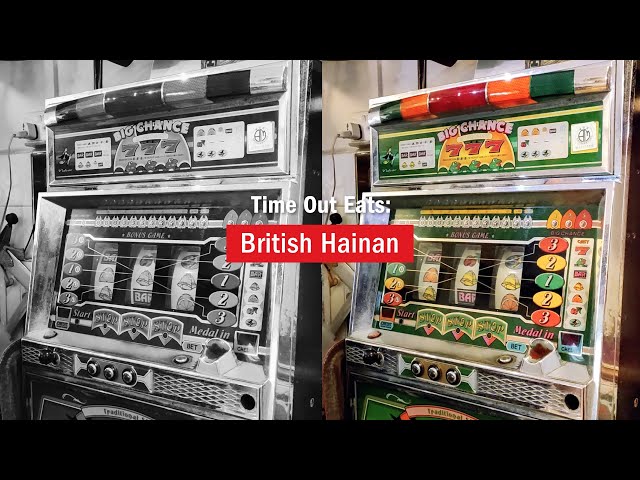 Serving up British Hainanese cuisine originating from Hainanese coolies who worked onboard British warships during the second world war, the Braised Oxtail Stew is the dish that gave British Hainan its legendary status. This time-tested recipe boasts a perfect melt in your mouth meat – where even the sinews turned gelatinous – sitting in a bed of gummy stew that had deep meaty flavours and subtle hints of star anise, cinnamon and cloves. Soft root vegetables are thrown in the mix with soft baguettes that help sop up all that leftover sauce.
Instead of the popular lamb shank which we were told cooks in the same sauce as the braised Oxtail Stew, we opted for the Traditional Herbal Mutton Soup. This nourishing pot has all that deep herbaceous essence seeped out from the secret spice blend with aromas that fills up the dining room. Coupled with tender chunks of lamb – which are typically leathery after a boil – and pieces of fried bean curd with heaps of ginger slices, this is the perfect rainy day nosh that drinks like a warm hug from your grandmother.
The controversial curry rice is where it divides the crowd. Many pretentiously labelled it as elevated to simply justify its price but we'd like to think that a ton of heart goes into this humble plate. Because you can really taste it. Classic Hainanese fried pork cutlets with a biscuit crust come drizzled with a mildly spiced yet zesty curry while braised pork belly had the right amount of fat to meat ratio to achieve fork-tender bites that burst with rich flavours. But what stood out was the peppery and savoury Hainanese chap chai where dried shrimp, black fungus and vermicelli are generously added into the cabbage stew to treat you with a multiplex of textures.
Rounding off the meal with a homemade apple crumble that had a soft buttery crumble with delicate cinnamon-spiked apples and a dollop of vanilla ice cream, we were thoroughly satiated. Enough said, if you haven't been, you need to.