There's a magician in the house. Through cards, he can predict the future, will things to appear, and make others disappear. He can also brew up a mean cup of coffee.
Meet Ashley Cho, the owner of C Cafe. He began dabbling in magic – card tricks and the like – since he was little. The self-confessed foodie is equally adept at using a coffee machine as he is with a deck of cards, and he decided to combine his love for the two to open a magic-themed café space.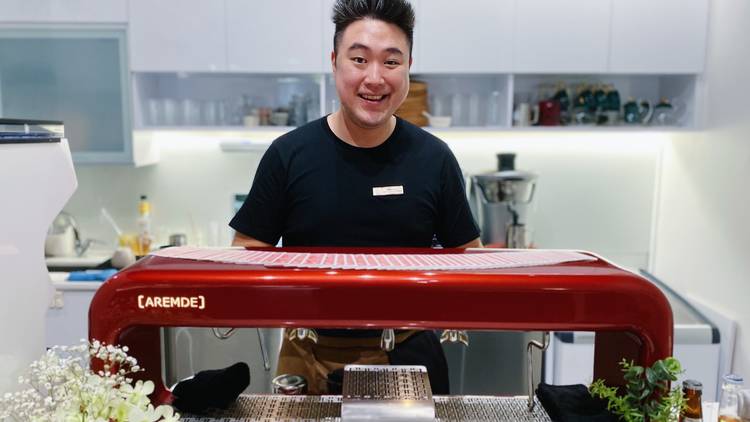 "There is no real place to showcase magic," explains Ashley, who adds that most magicians either busk out in the streets or are showcased in big-production performances once they make it. He wanted to give his hobby a home – a casual setting where "snippets of interaction" can be combined with hearty grub. "It leaves people with a sense of wonder and fun," he says. "And brings people together and livens the mood."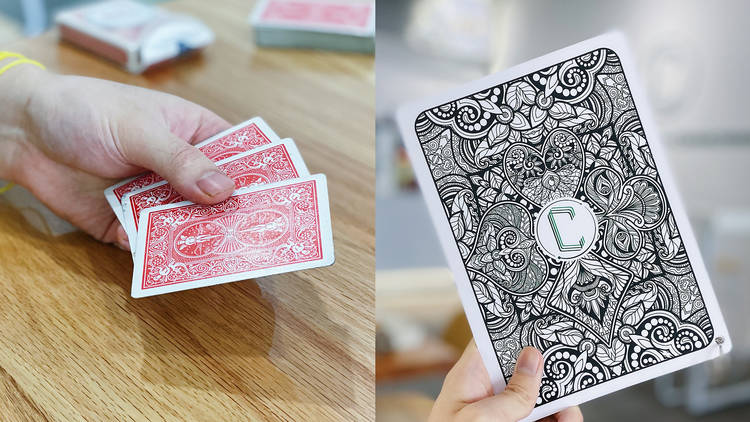 But there's a deeper reason to the café's card inspiration, which pops up in its menu design and logo. "It's more like the cards you've been dealt with in life," he shares. It's a metaphor that holds especially true for Ashley. The ex-doctor didn't find joy in his career, and ultimately made the decision to swap his scrubs for an apron. "Back then, I was counting down the hours during my job," he says. "Now I don't even look at the clock."
So when he isn't busy brewing coffee or serving customers, Ashley, together with his co-founder Nicholas Wong, walk up to diners and dazzle them with mind-boggling card tricks. It's a way for the team, according to Ashley, to foster a closer connection with customers. Even its coffee machine, the Aremde Nexus One, has been specially sourced to help provide a more intimate setting between barista and diner. The see-through equipment comes without the usual metal wall found in conventional espresso machines, creating a 'window' that allows for a better view of the drink-making process. Feel free to stand in line and watch Ashley and his team pull long blacks ($6), flat whites ($6.50), or honey lattes ($7) – all made using a Brazil-Ethiopia blend from homegrown roaster Compound Coffee Co which has a nutty, fruity profile.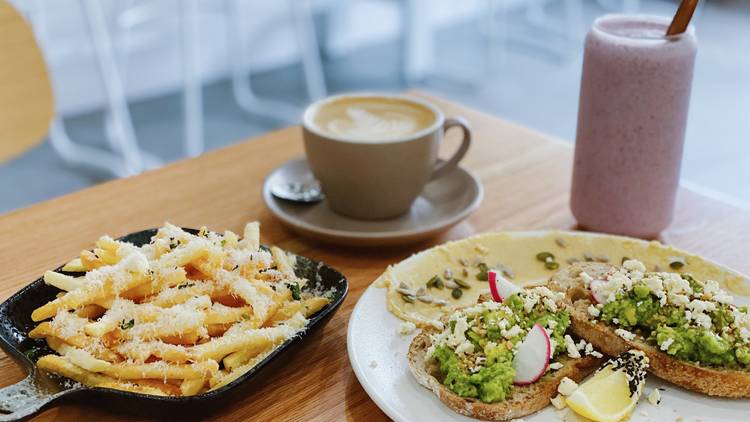 The food served features a selection of Ashley's favourite dishes ("these are things that I like to eat"). Try the smashed avocado on sourdough toast ($18), dressed with aromatic dukkah and sunflower seeds for crunch; waffles with fried chicken thigh ($18); or the Breakfast of Champions ($24) with trimmings of pork sausage, bacon, poached eggs, grilled tomatoes, and more. Sides of truffle fries ($12) and chicken wings (from $10) drizzled with honey butter are also worth an order.
And just like magic, nothing is as it seems at C Cafe. Ashley already has plans to switch things up. In the pipeline are fresh additions to the menu, alongside other ideas to transform the space into an intimate wine bar at night, serving up tapas and of course, magic presented in a different light.