C Side: smart waiter
When you're chilling over at C Side's beachfront restaurants and bars, don't bother calling for the waiter – you've got one in your pocket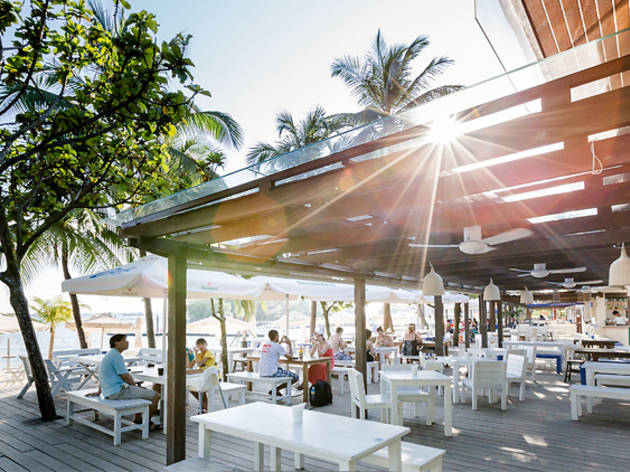 Forget whistling or gesticulating like an air traffic controller. There's an easier (and less obnoxious) way to get a waiter's attention at Sentosa's C Side: using the free C Side app. Here are four ways the smartphone app makes life easier – after all, you're at the beach to relax, eh?
1) It's a smart waiter
At the five outlets that comprise the beach destination – Coastes, Bikini Bar, Flame, Makan2 and Sand Bar – you'll be able to order your beer, bar bites and burgers without leaving your seat or sunbed. The full menus from C Side are just a fingertap away.
2) Get free stuff
Sign up on the app and a free bottle of beer will come your way – plus, you'll automatically enter a draw to win an all-expenses trip for two to Bali. Besides these, there are deals and a C Side Rewards programme exclusive to the app – and if you've got a MasterCard, you'll get to enjoy year-long offers!
3) Go cashless and cardless
No one likes bringing a full wallet around on the sands. Which is why the C Side App allows you to pay sans cash and cards. You can save your favourite credit cards on the app's secure wallet, top up your account with cash or even pay via PayPal.
4) Read all about it!
Fans of C Side's parties and promos? Then fire up the app to find out about all the cool stuff that's going down on the swathe of Siloso Beach sand – and FOMO no more.
Coastes Digital Menu is available on iTunes and Google Play.