The young chef at the helm is Louis Pacquelin. At 33, the protege of the great Alain Ducasse now runs Clos Pasoh, a vibey French brasserie on Bukit Pasoh. The restaurant's interior is properly stunning with stylish furnishing juxtaposed against lush foliage to create an indoor oasis. The atmosphere is deliberately crafted to cradle guests in effortless luxury, perfect for afternoon tête-à-têtes or boozy evenings. Wine is an integral part of dining in Clos Pasoh – after all, the impressive wine list has over 1,100 bottles, including a range of renowned Premier Grand Cru Classe wines from Bordeaux that's available at a snap of a finger.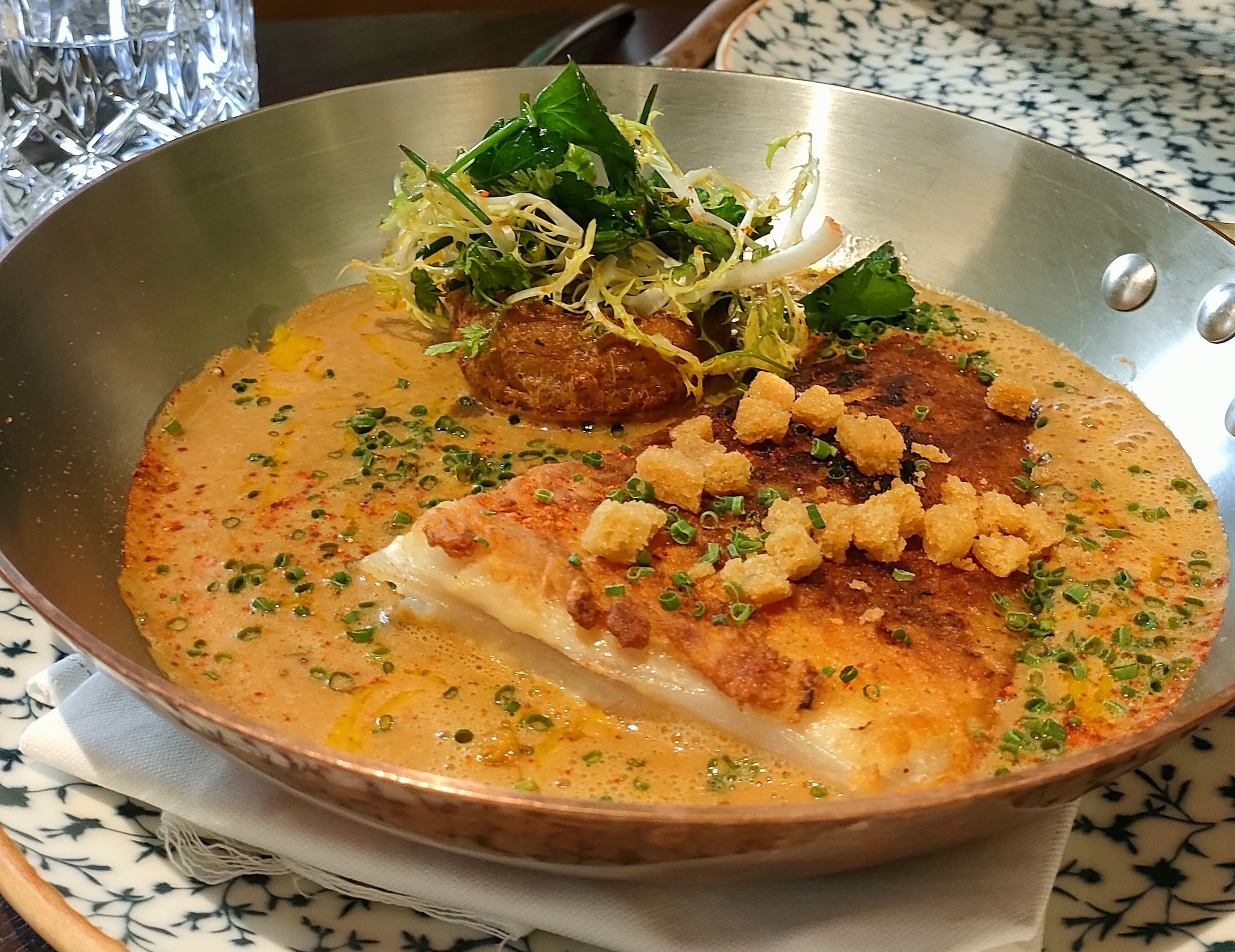 Clos Pasoh is all about reinterpreting classic French plates in modern ways. Pulling inspiration from countries on the Strait of Malacca, the locale-driven yet boldly innovative plates are peppered with Pacquelin's eccentricity. Take the Soupe à l'oignon gratiné au vieux Cantal ($26) where he playfully repackages the comforting classic of French onion soup into a dumpling vessel oozing with crispy onions and Cantal cheese. Then there's the immaculate Provençale classic of Aile de raie, artichaut en tempura, réduction d'une soupe de poisson ($40, pictured above). This dish is a riff on the local sambal stingray, except Pacquelin pan-sears the wing of a North Atlantic skate and serves it with a robust fish soup reduction and crisps of artichoke heart.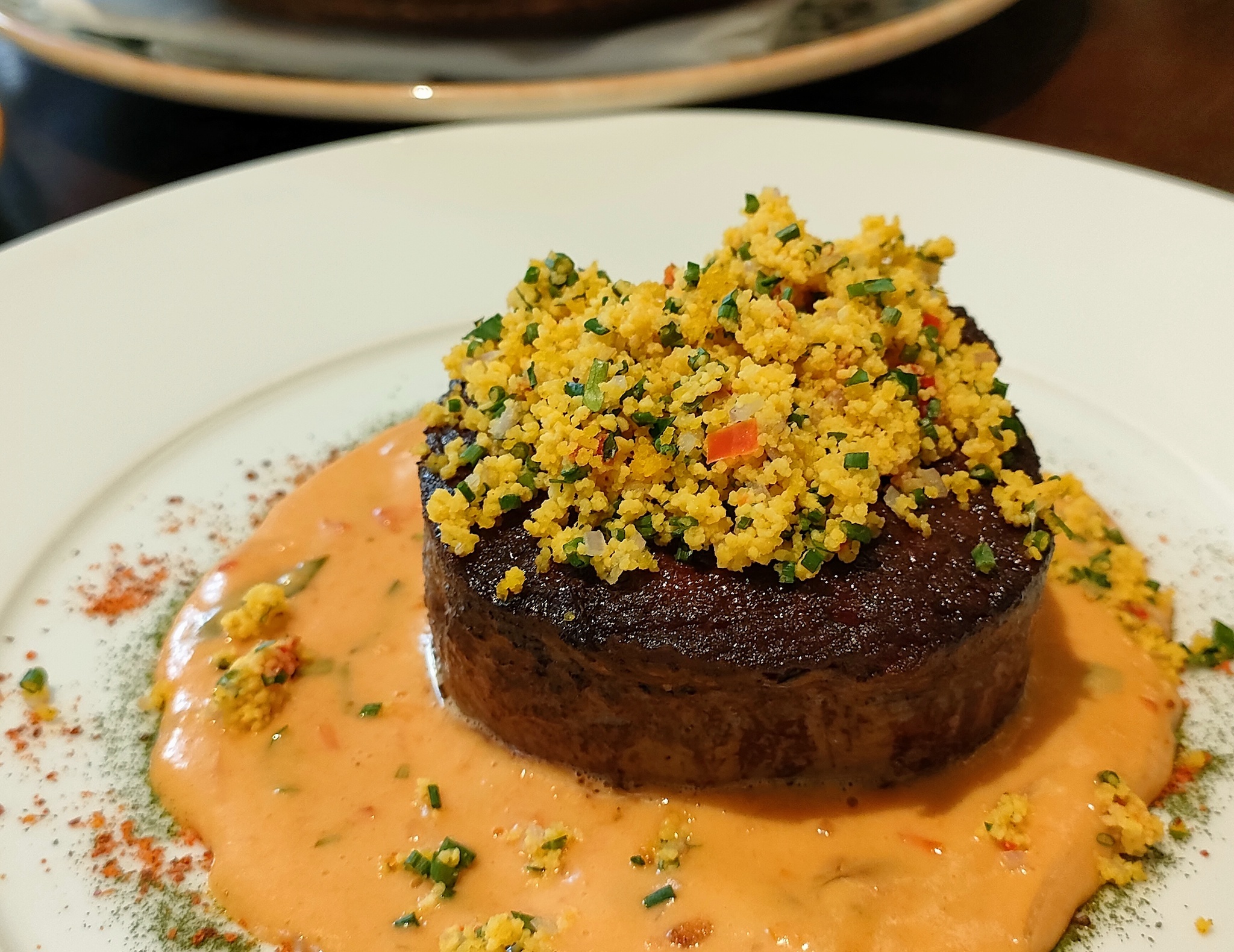 Of course, there are classics that need no reiteration. Showing off his culinary finesse, Pacquelin's Filet de boeuf grillé, Choron & pommes Mont d'Or ($52, pictured above) is a perfectly chargrilled beef tenderloin paired with an uplifting tang of Choron sauce and hard-to-resist cheese gratinated smashed potatoes. Sweet endings also play on seasonality. The autumn menu featured a delightful clafoutis ($16) that stood out for us with a cameo of sweet juicy figs. Those with an hour to spare between 5pm to 6pm – on Tuesdays to Fridays – can revel in a quick one-for-one martini hour out on the brasserie's gorgeous terrace.