Away from the city, Common Man Coffee Roasters heads east to open its third outpost in a breezy Joo Chiat shophouse. Step into the breezy 80-seater space, which oozes industrial charm, and look forward to exclusive brews and new menu additions.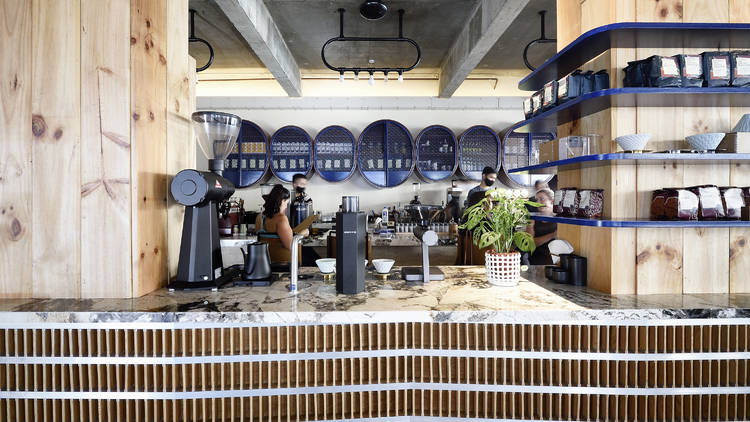 From the espresso bar, sip on regular brews of mocha ($6.50) and flat white ($6), made using its signature floral house blend, or beat the heat with a bottle of coffee kombucha ($8) with tangy and bitter notes reminiscent of an espresso tonic. And beyond regular brews, a separate filter coffee brewing bar shines the spotlight on lesser-seen, experimental blends. The line-up rotates according to what is in season, and it kicks things off with the limited-release Cup of Excellence from Ethiopia. The resulting brew ($9) is a delightful showcase of fruity flavours at first sip, before taking on a pleasant, mulled wine-like quality.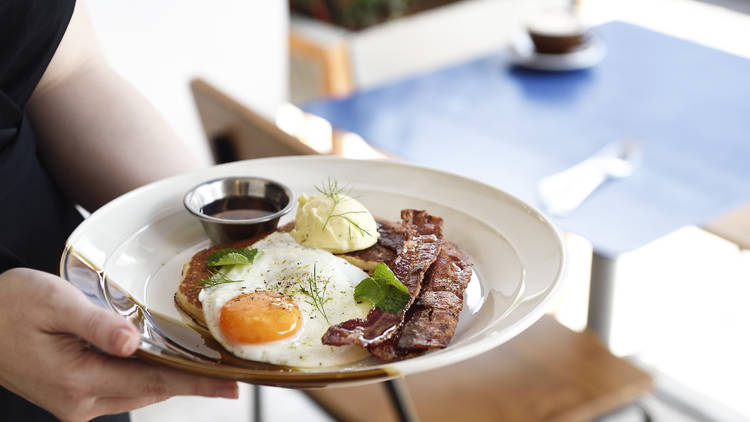 To pair with the aromatic drinks is a selection of hearty brunch fare. Get the Joo Chiat-only sourdough pancakes ($24), which undergoes a 30-hour ferment and is only available in limited quantities daily. Have it savoury, with crispy streaks of bacon and fried egg; or as a sweet post-meal option with chocolate almond ganache, almond praline, and vanilla bean ice cream. Other stand-outs from the menu: avocado toast ($22), crowned with togarashi-seasoned oyster and mistake mushrooms for added umami; smashed burger ($28), where the flat patty comes glazed with bone marrow; and the souped-up Common Man caesar ($25) which features lettuce and charred Brussels sprouts, finished with stracciatella cheese for extra creaminess.
Aside from freshly baked pastries, the display shelves at Common Man Joo Chiat also come lined with specially curated coffee-making wares, and coffee-inspired treats made in collaboration with the café's new neighbours. For a start, Oasis Beauty Kitchen transforms the spent coffee grounds into an exfoliating scrub, and affogato comes served with a scoop of Birds of Paradise ice cream.