Good Intentions blurs the line between café and bar. While the first floor features cosy nooks and a drink counter lined with taps of beer, the second storey is a breezy dining space that overlooks the busy streets of Katong.
Look forward to a boozy brunch affair, filled with cold pints, cocktails, and croissants; the all-day concept is opened by the same people behind Good Luck Beerhouse, in collaboration with Bergs Burgers. The debut menu features a lean selection of greasy, carb-laden plates best washed down with a beer or two.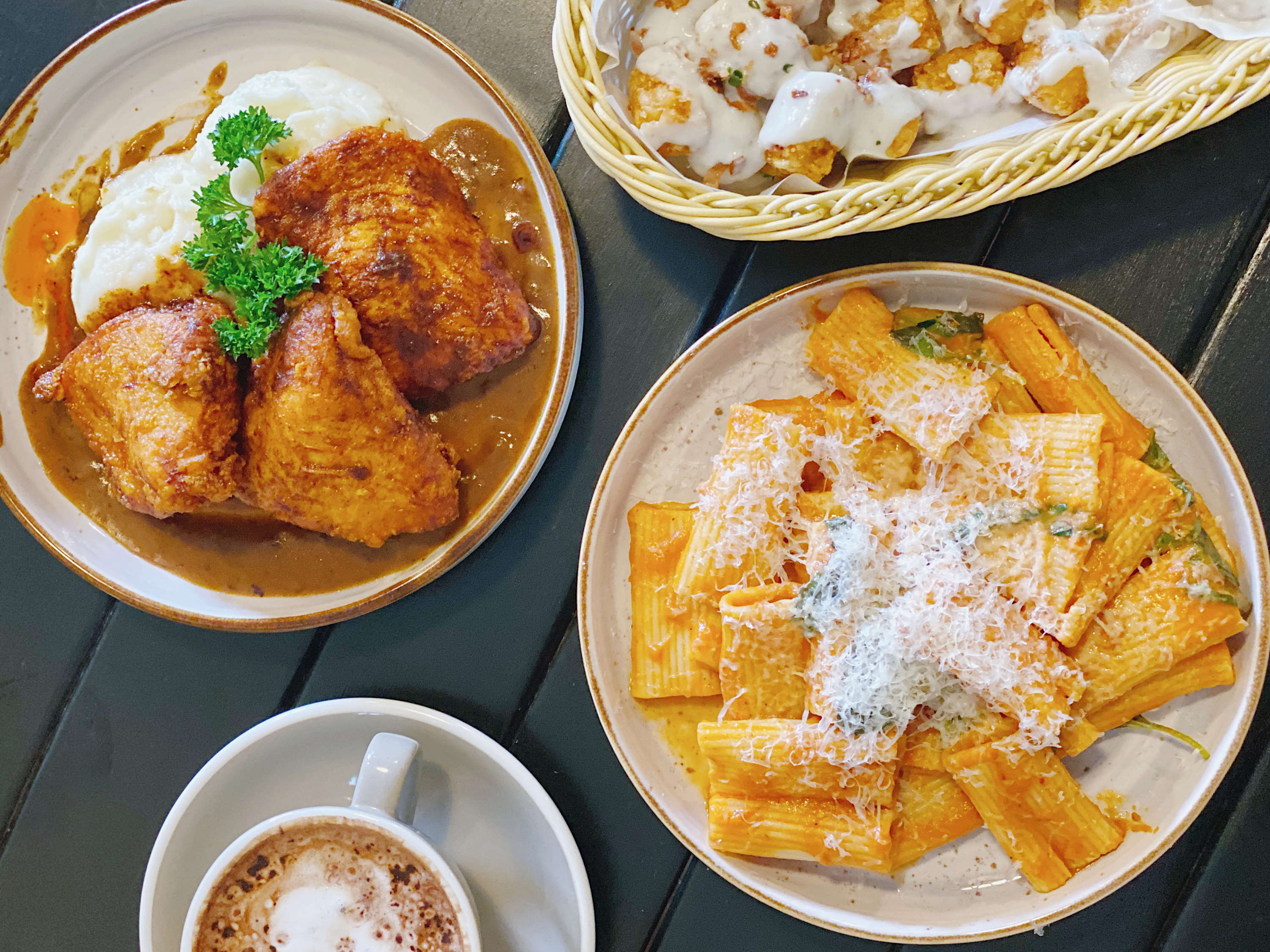 Tater tots ($8) are made even more sinful by frying them first in duck fat, then covering the golden parcels in a gooey blanket of cheese and bacon bits ($4). Or tuck into Mother Cluckers ($16), essentially oversized Nashville-style chicken fingers coated in a spice-scented batter. The crispy, juicy fillets are then finished with velvety mash and gravy. Rigatoni ($19) also makes for a satisfying mouthful, with fat hoops of pasta slick in rum-spiked tomato sauce.
The kitchen also grills up sloppy stacks by Bergs Burgers. Chow down on a gourmet Rum-ly Special ($15), layered with prime beef patty and seasoned omelette; or pig out on juicy slabs paired with streaky bacon ($14).
Then, wash everything down with some aromatic brews. Safe for work options feature coffee that goes for just $3, and a floral-scented chamomile agave ice tea ($6) brightened with notes of earl grey and citrus. But the 15-strong beer list offers much more fun, with happy hour running till 7pm daily. Local labels dominate the selection, including Off Day Beer Co, Alive Brewing, and a wanderlust-inspired Until We Travel (from $14) farmhouse ale by Niang Brewing Co that surprises with additions of osmanthus and dried kumquat. Otherwise, cocktails ($16) of burnt butter espresso martini and calamansi margarita so are also available.
But no matter if you're here for coffee or cocktails, the intent is clear: this is a place that is suitable for all occasions – from day to night.