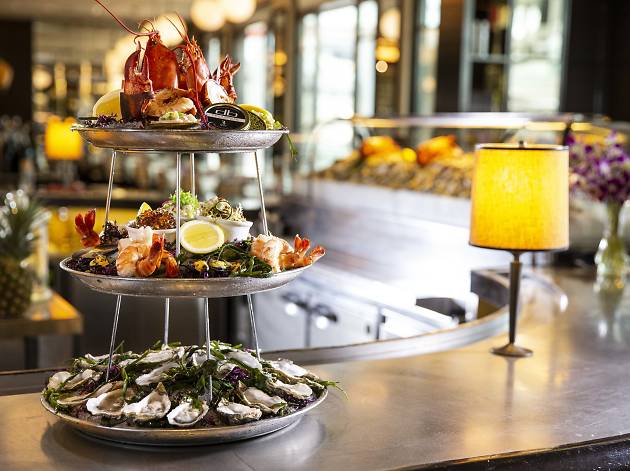 Half-price oysters, unbeatable seafood and excellent desserts at db Bistro & Oyster Bar
The freshest seafood from around the world land on your plate at this restaurant in Marina Bay Sands
The first thing that greets you when you step into db Bistro & Oyster Bar is an impressive centrepiece. It's not a grand chandelier or a fancy art piece. It's a slick-looking oyster bar – one that stocks a mouth-watering selection of the freshest shellfish from around the region. And there's more than just oysters: sustainably sourced fish, Alaskan king crabs, and other fresh picks make their way onto the seafood-focused menu here.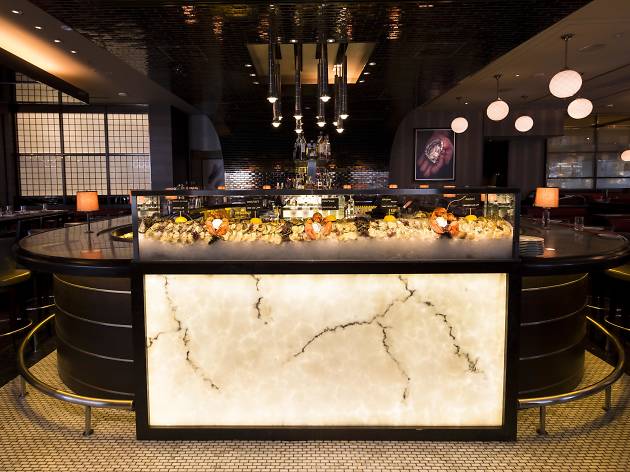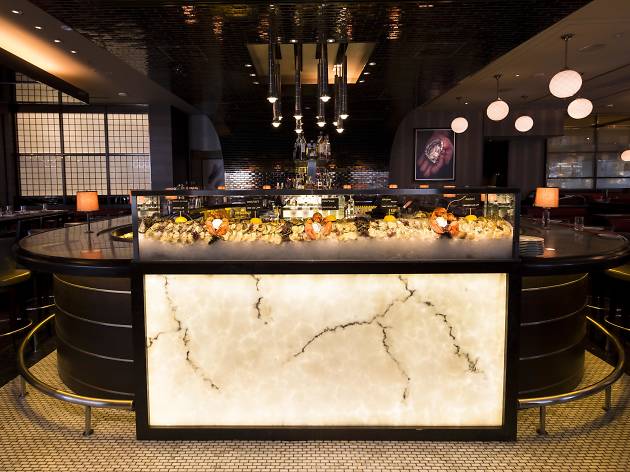 Order the signature seafood platter (from $125), which comes decadently plated with the freshest catch from around the world. Depending on the season, the shellfish can come from the coast of Ireland or the seabeds of Australia, plump lobsters arrive from Boston, and prawns the size of your palm are sourced from France. They are served with a selection of cocktail sauces, but you don't really need them – the seafood is best enjoyed as it is: plain, sweet, juicy.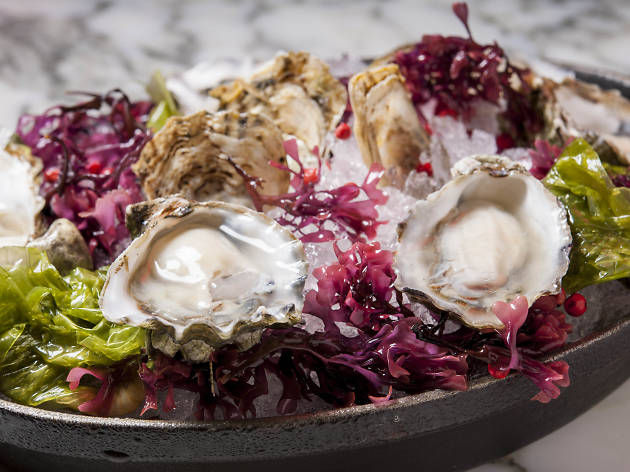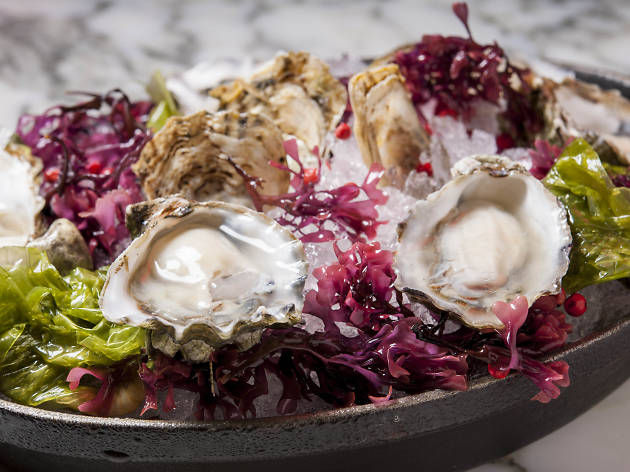 On weekdays between 3pm to 6pm, the restaurant runs an Oyster Hour promotion where the briny bivalves go for just half the price. It offers oysters from Australia, France, and the USA among other varieties as they come into season. Pair them with a pint or two – beers are one-for-one during this time as well.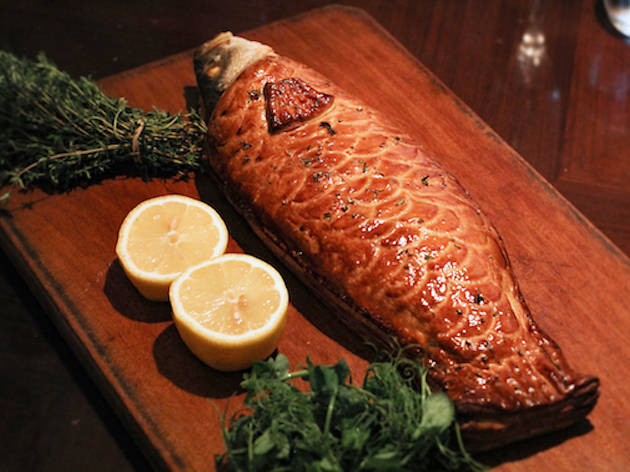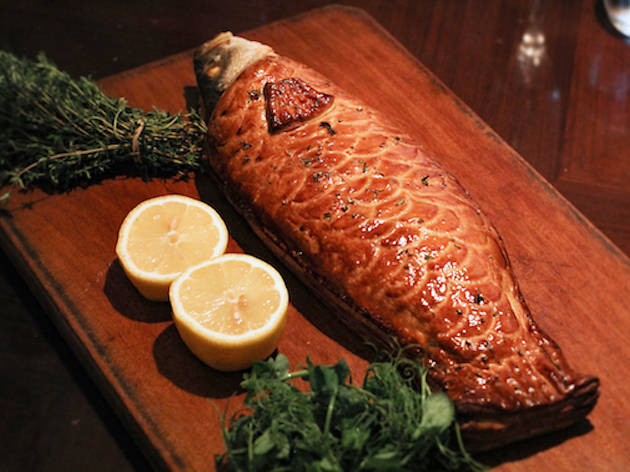 Beyond the raw bar, the seafood is equally impressive when cooked and served as mains. Executive chef Jonathan Kinsella uses fresh fish flown in from New Zealand every Thursday to prepare the exquisite loup de mer en croûte (from $64). The whole sea bass is wrapped in buttery pastry so the fish is steamed as the pastry is baked. The result is soft, flaky meat served with a side of rich bouillabaisse sauce.
Equally popular are the Maine lobster roll ($42) where chunks of lobster and avocado come served on a buttered roll and jumbo lump crab cakes ($36) with celery root slaw. But if you're not in the mood for seafood, the restaurant is also known for its hearty burgers. The Piggie Burger ($32) comes with barbecue pork, mustard slaw, and jalapeno mayo cheddar buns and the signature Original DB Burger ($48) is loaded with short ribs and foie gras in between parmesan buns.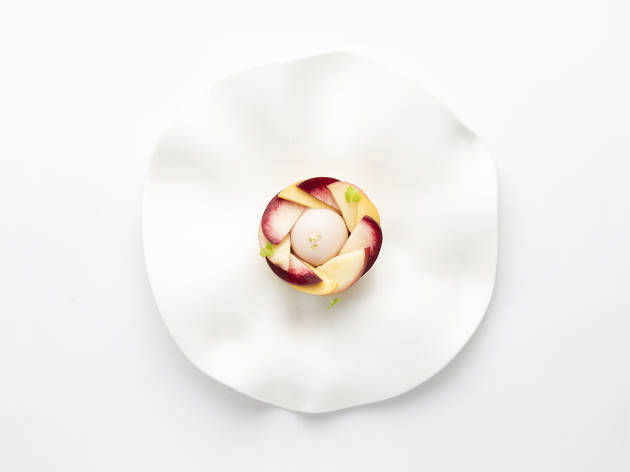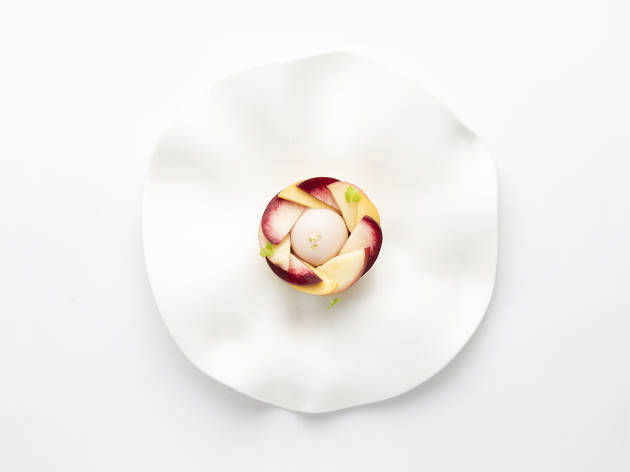 Following the same philosophy of using fresh ingredients, executive pastry chef Mandy Pan's desserts make full use of what's in season. The peach tart ($18) is an absolute delight. Peaches are sourced from France and layered with caramelised almonds and a scoop of chardonnay ice cream for a bright and summery treat.
The baked Alaska ($20) gets a tropical makeover – a coconut and pineapple sorbet is wrapped in pandan genoise and meringue before it's drizzled with rum flambé. Others, like the warm madeleines ($8) are familiar favourites that are served across all of the restaurant's outposts.
Indulge in a seafood feast and make a reservation at db Bistro & Oyster Bar here.