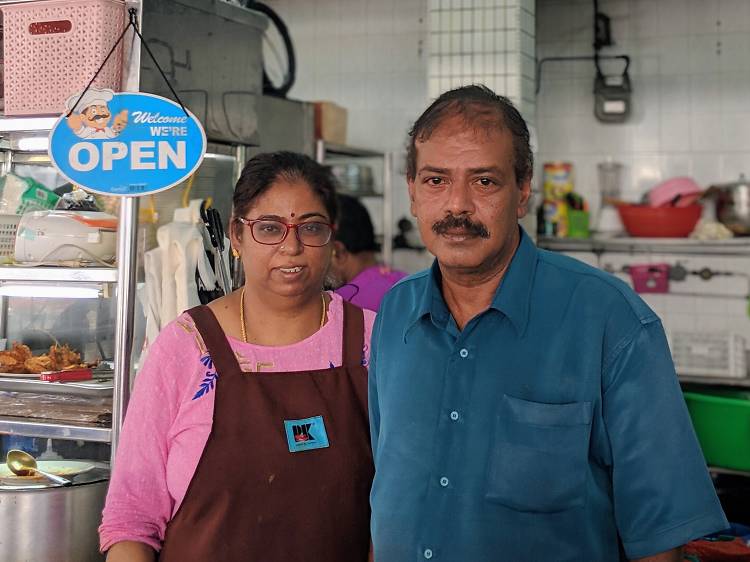 1. What's a day in your life like?

Service starts at 6.30am so I have to wake up early and prepare the prata. It's not an issue for me because I prep the dough right after the shop closes at 1pm for the next day so there's no rush! In my free time I go running sometimes.
2. How did you and Mrs Mohgan meet?

We were introduced by a matchmaker and it was an arranged marriage. Luckily, she didn't mind selling prata with me from the start.
3. If its not prata you're having, what do you like to eat?

I like prata, it's my life but I also love mee goreng with egg, it's my favourite. And if it's prata, it has to be crispy. No other way.