Hawker spotlight: Mr and Mrs Mohgan's Crispy Prata
Just like how egg and prata go perfectly together, Mr and Mrs Mohgan are quite the dynamic duo.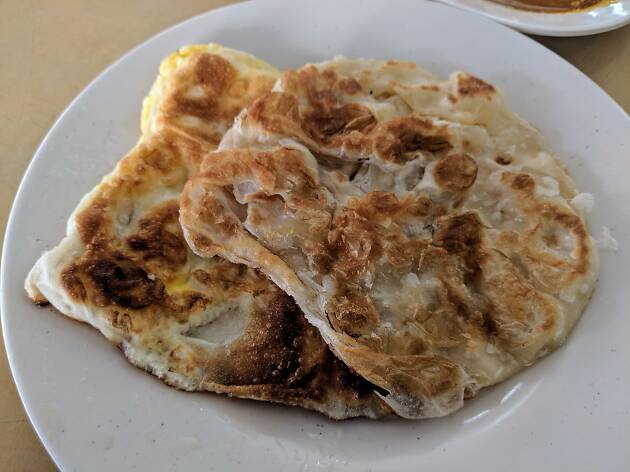 Mr Somasundram Mohgan is a man who doesn't say much. A queue is building at his stall in Tin Yeang Restaurant, an eating house in Katong but he keeps his head down kneading the prata dough. His wife calls out to him to come out for a quick chat and he obliges, takes off his apron and sits himself at the marble table while his wife takes over manning the stall. She's an efficient multi-tasker; taking orders from customers, dishing out chicken curry into saucers and also interjecting during the interview with some of her own anecdotes.
While the Mohgans have an assistant who helps flip prata on the stove, the pair are always busy completing different tasks at once. Without saying much to each other, they seamlessly switch roles or pick up where one left off. Such a high level of communication only happens when one has been married for a long time – or running a prata business for over thirty years.
Veterans of the local hawker scene, the Mohgans' story is an interesting one. Prior to the current stall on Joo Chiat Road, they used to run an equally busy shop down the street at Crane Road. They closed it briefly in 2018 and out came rumours that the couple has retired. Mr Mohgan said that he was simply offered a stall at the current location for a good deal and moved. Coincidentally, his former space is now also a prata stand – so naturally, he cites competition as one of his challenges as a hawker.
Unlike a lot of prata shops in Singapore that have expanded their menus to include monstrous versions of the simple bread dish – somehow incorporating condensed milk, marmalade, burger patties and even pasta – the Mohgans keep their prata simple. Imported from South India, roti prata is one of Singapore's most beloved hawker dishes. The delicious crispy flatbread is best eaten hot and fresh off the iron pan – and with a serving of curry.
The fanciest prata you can find on the menu is the egg, cheese, mushroom and onion prata, which is still considered one of the 'safer' combinations compared to other spots. The kosong prata is as crispy as the name of the store promises. Mr Mohgan says candidly, "What makes a good prata is when you feel the crunch as you bite into it. If it's crispy, then it's good. I don't play around with those soft, soft types."
Halfway through the meal, a shriek goes off at the next table. In a moment of neglect, a bird swoops down and begins pecking at a child's prata and potato curry. That's how good the food here is – it's worth shouting about and even the birds unashamedly love it.
3 questions with Somasundram Mohgan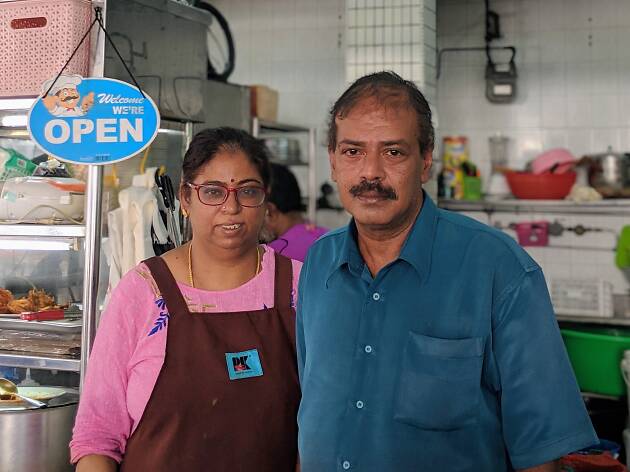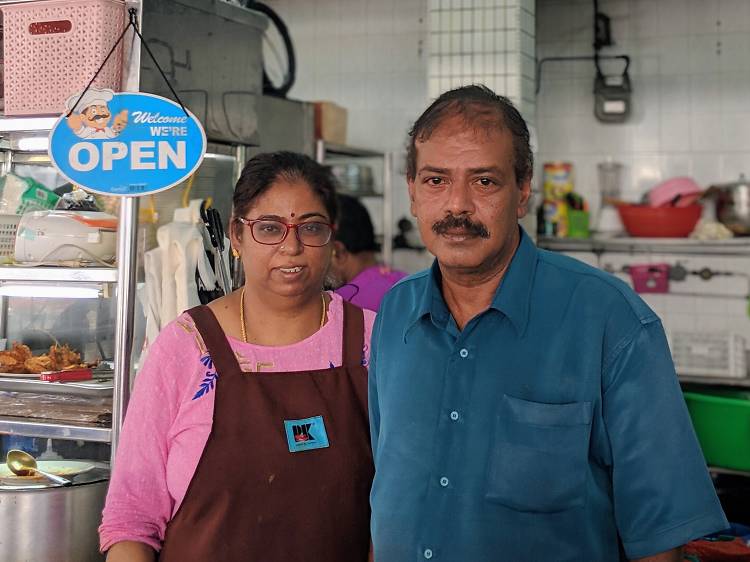 1. What's a day in your life like?

Service starts at 6.30am so I have to wake up early and prepare the prata. It's not an issue for me because I prep the dough right after the shop closes at 1pm for the next day so there's no rush! In my free time I go running sometimes.
2. How did you and Mrs Mohgan meet?

We were introduced by a matchmaker and it was an arranged marriage. Luckily, she didn't mind selling prata with me from the start.
3. If its not prata you're having, what do you like to eat?

I like prata, it's my life but I also love mee goreng with egg, it's my favourite. And if it's prata, it has to be crispy. No other way.
Go there now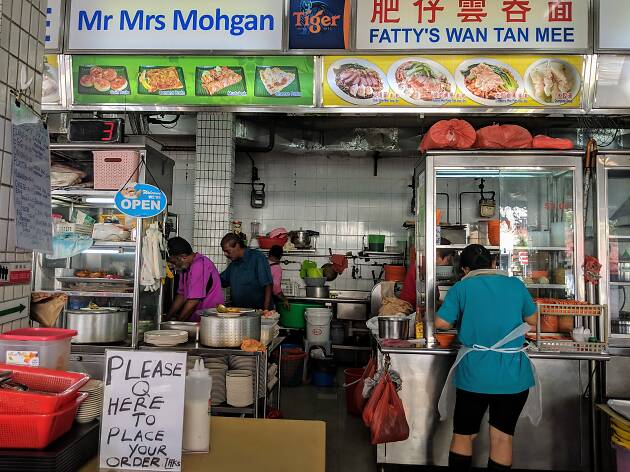 One of Singapore's best kept secrets, this small stall is only open on weekdays and even so, tends to run out pretty early so it might take you a few tries before you finally get to try it. It's all in the actual name of the shop, really. The prata kosongs here are super crispy on the outside and much fluffier on the inside. It may sound and look so simple but there's a reason why people keep returning to this gem in Joo Chiat.