Heads up! We're working hard to be accurate – but these are unusual times, so please always check before heading out.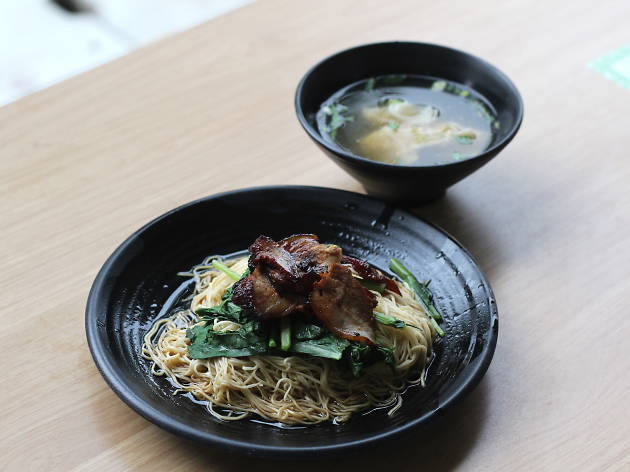 Hawker spotlight: One Mouth Noodle
Wonton noodles that are effortless to slurp, but tedious to make
The future of our hawker culture is fuelled, in part, by central kitchens, automation and hipster creations that put their own spin on local dishes – not that there's anything wrong with that. But over at One Mouth Noodle, ex-interior designer Jim Yeow is doing things differently.
The 37-year old set up his wonton noodle stall at Yishun Park Hawker Centre under an incubation programme by the National Environment Agency.
"It was a sudden urge," he says. "I wanted a change in environment." Maybe those close to him could have seen it coming. After all, he follows his father's footsteps – where in the 1960s, the older Yeow used to run a wonton mee stall too.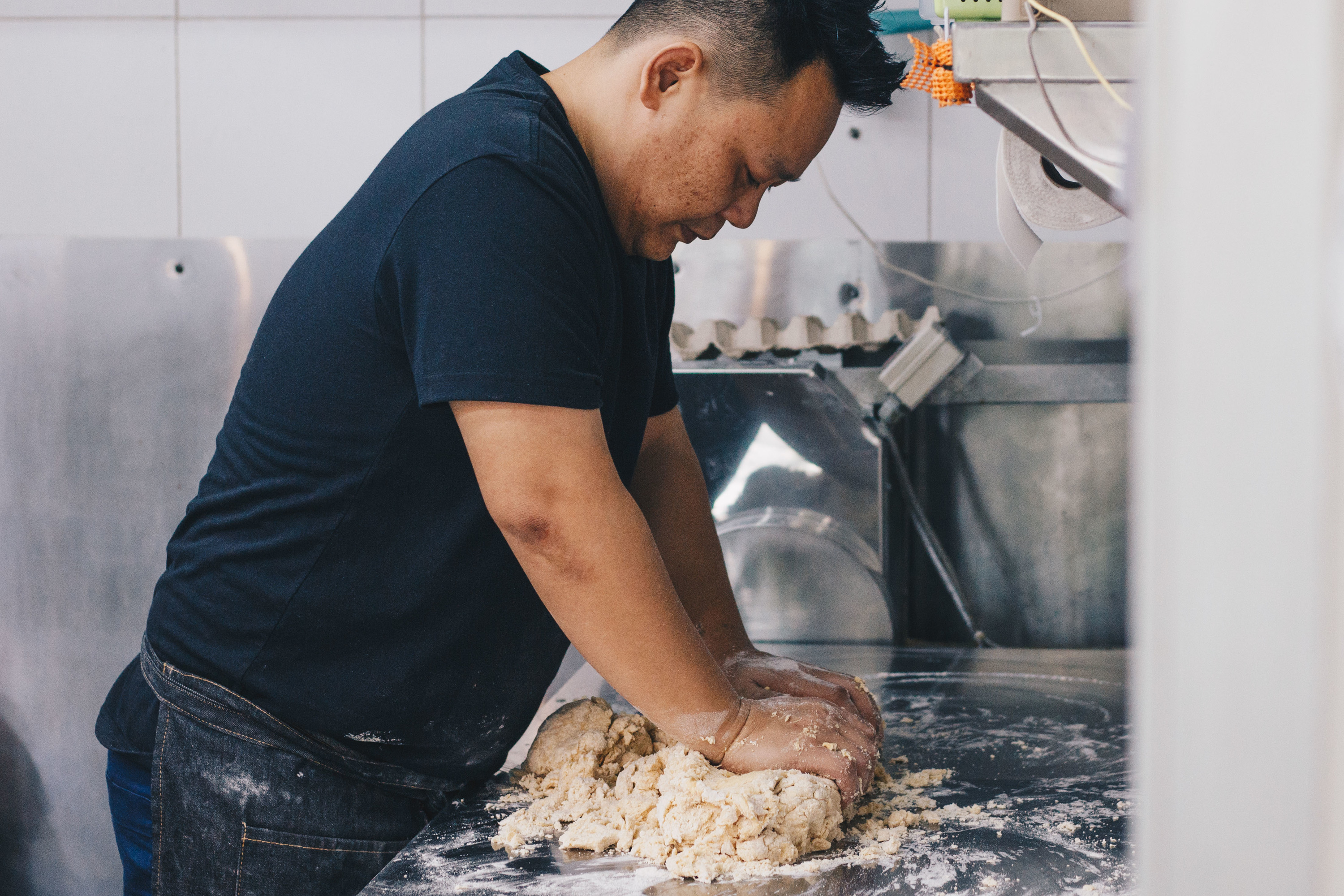 "All my recipes are from my father," Jim shares. It took him over two years to learn the ropes and everything – from the noodles right down to the char siew – is laboriously handmade.
On the concise menu are egg noodles with char siew and wonton ($4.50), shrimp dumplings ($4.50), or braised beef brisket ($5.50). To prepare them, Jim gets to the stall at 6am every day, and goes home only after 9.30pm. But the most important part of his day begins just after lunch, at 2pm.
He straps on an apron and dusts off his metal workspace – it's time to make a batch of his signature noodles. Over a dozen eggs are added to flour and kneaded by hand, the mixture is pressed over itself, layer after layer, until it forms a smooth dough that's cut into soft, silky strands.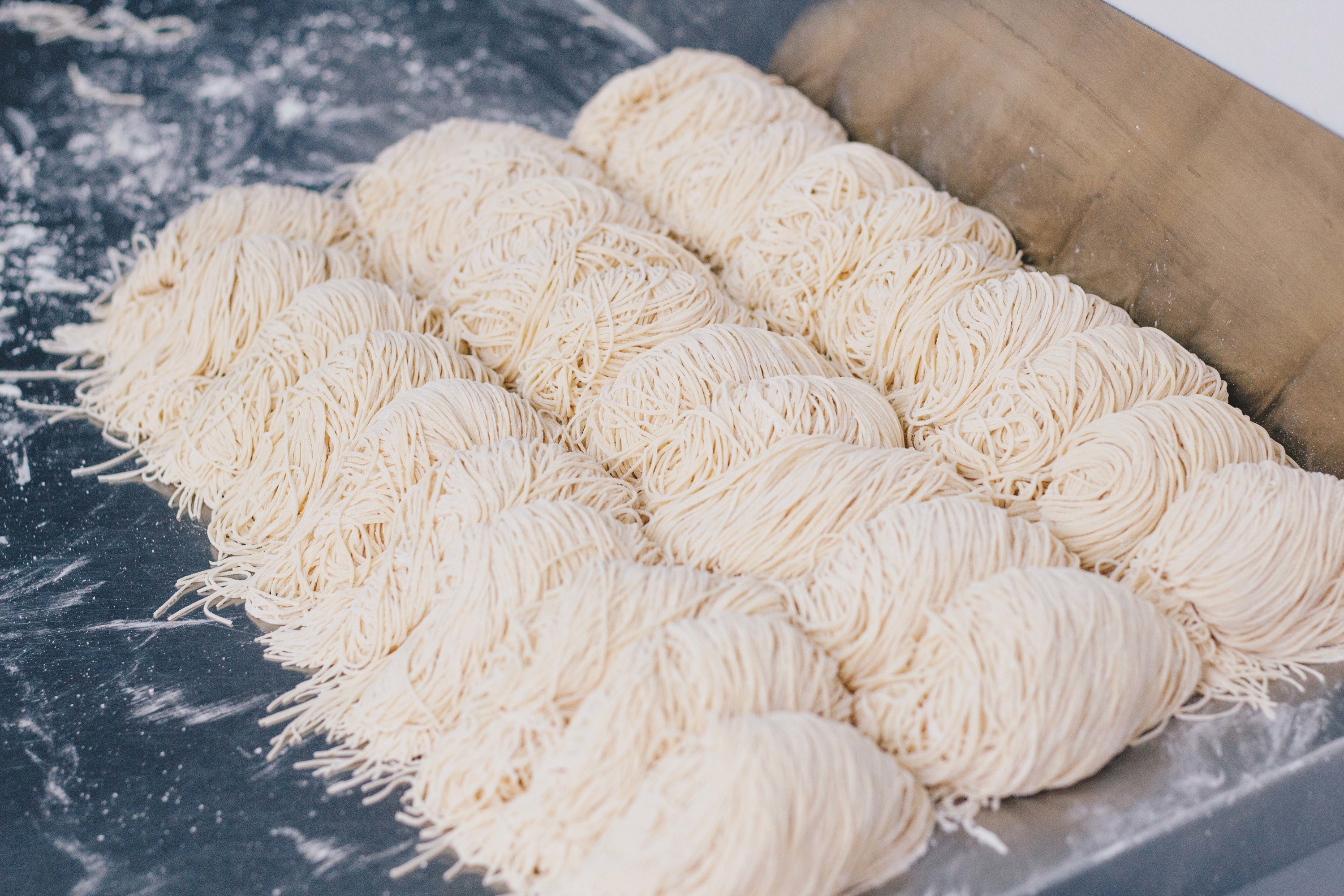 "The noodles are special," says Jim. "The rest are just supplements." It takes him over three hours to make some 150 neat balls of noodles. And between tending to the char siew roasting in the oven, and the tender beef brisket bubbling in the pot, Jim hardly has time to rest.
"I went from sitting down every day to having to stand up every day," he jokes. Thankfully, he now has the help to tend to the stall.
Making everything by hand might be painstaking, but it's well worth the extra effort. Slurping up the springy noodles is almost effortless, and the plump wontons get its juicy bite from being well-stuffed with a golden ratio of "80 percent prawn, 20 percent pork". Beef and pork get marinated a few nights prior before they're cooked for the flavours to fully infuse.
"Everything is nicer when it's handmade," Jim says. After our first bite of One Mouth Noodle, we have to agree.
3 Questions with Jim Yeow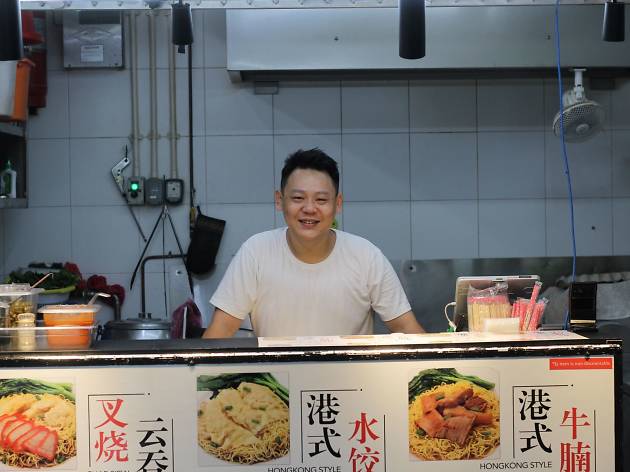 Photo: Fabian Loo
What was the biggest change from working in the office to being a hawker?
I miss air-conditioning the most.
Were you ever worried about becoming a hawker?
Not really. I was driven by my passion to cook.
What do you like most about being a hawker?
When people finish my wonton noodles without leaving a single strand behind.
Go there now
Bowls of wonton noodles that are made from scratch daily.