A new attraction blooms within the Flower Dome at Gardens by the Bay. Besides the pretty flora and verdant fauna, the world's largest greenhouse is also home to a lush garden café, Hortus, that serves up a slice of the Mediterranean.
Having a meal here feels transportive; get whisked away on a buggy, then grab a seat at the sun-drenched terrace, or under the romantic pergola, and enjoy the chilly temperatures thanks to the cooled conservatory. The plants that line the perimeter of the space help create the illusion of dining within a private garden.
The menu, too, feels light and bright. Designed to invoke freshness, most plates are prepped simply – with bright spices and fruity olive oil, and cooked over woodfire. Roasted pumpkin and ginger soup ($15) feels like a warm hug for the belly, its sweetness balanced with soothing, mellow heat. And mint-scented amberjack crudo ($22) comes lifted with juicy pops of pomegranate.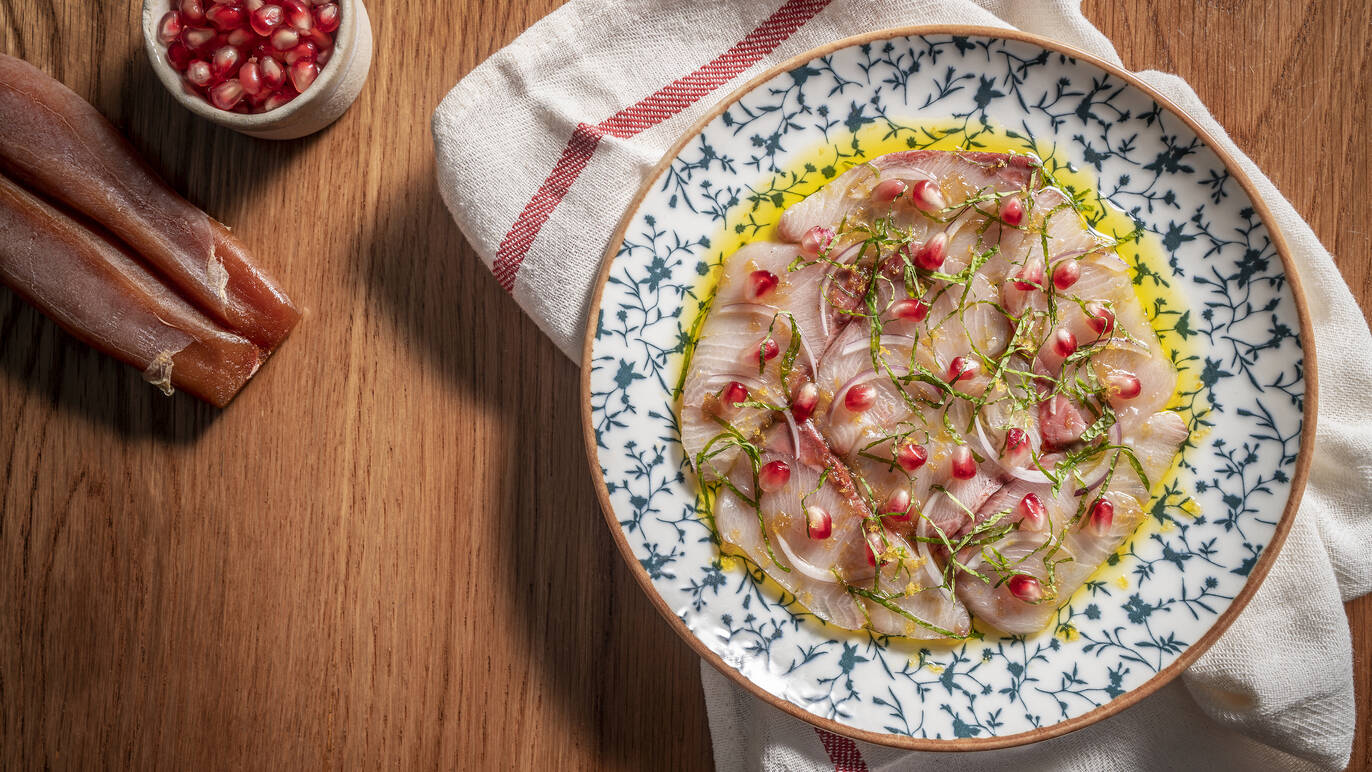 Watermelon salad ($15) is also worth an order. Sweet red cubes are dressed with feta crumbles, basil, and confit olives, which lends a kiss of rosemary to each bite. Coal-roasted sweet potatoes ($15) are paired with slivers of pickled banana chilli to help cut through the heaviness, and the smoky grilled octopus ($32) is best enjoyed with a squeeze of lemon.
When ordering the Venus clams ($35), having a side of pita bread ($5) is a must to soak up all the salty, briny, Raki-infused sauce. Other heartier large plates include Cilbir ($22), or Turkish eggs, where soft-boiled orbs are served over a bed of yoghurt, burnt butter, and Aleppo pepper.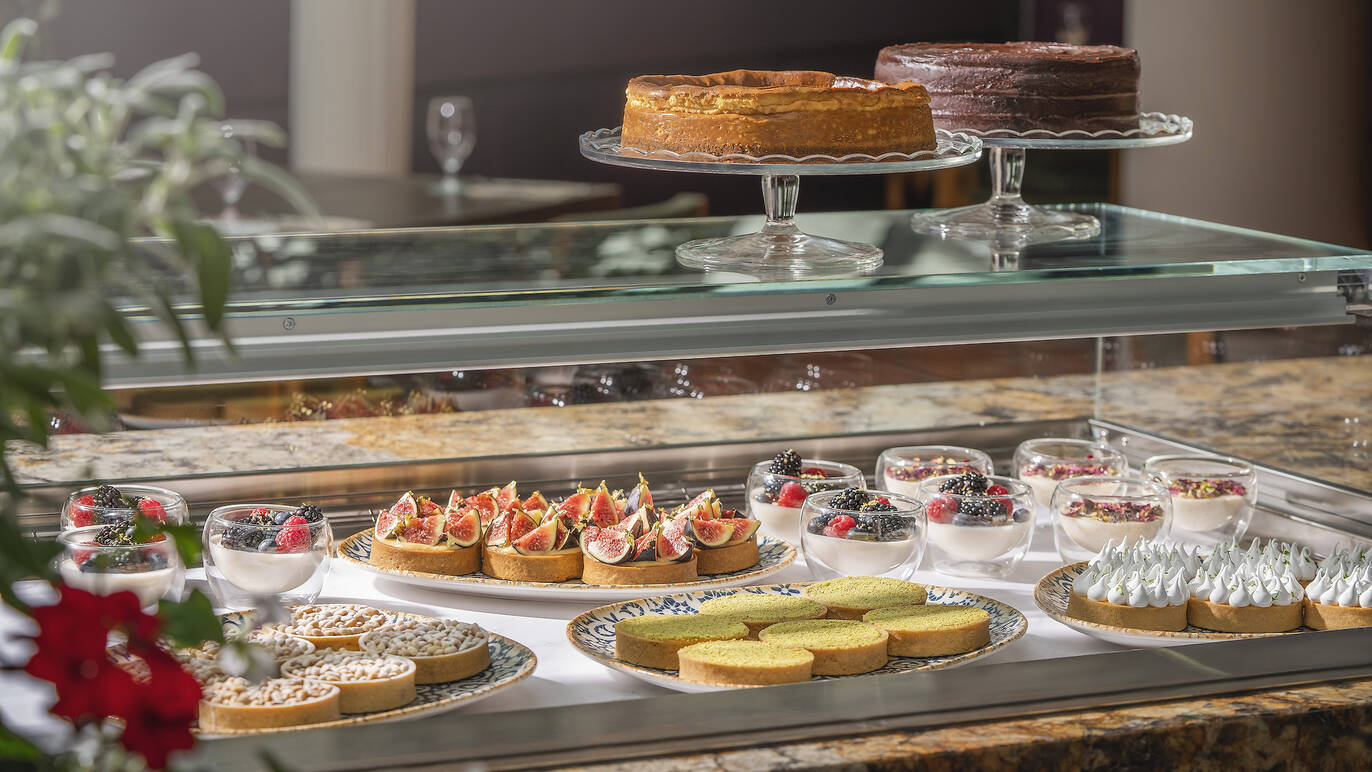 Save room for desserts; the rotating selection captures seasonal flavours atop fluffy cakes or buttery tarts. The vitrine might come laid with velvety rice pudding ($10), suffused with a floral rose aroma; or salted caramel tart ($15) dressed with toasted pine nuts for crunch.
Feeling stuffed? Enjoy complimentary access to the Flower Dome and take a scenic stroll among the flowers on display, or walk over to the nearby Mylo's for even more sweet treats of gelato and pup-friendly popsicles.