The Danish concept of hygge is hard to define; some describe it as a sense of coziness, others liken it to warm conviviality and the ability to enjoy the simple joys in life. The best way to get a sense of the lifestyle, however, is to experience it for yourself – and short of jetting over to Denmark, you'll find Copenhagen-based Leckerbaer serving up a slice of soothing hygge at its Keong Saik flagship.
A Scandinavian-themed, wood-toned interior makes for an inviting and homey space. Pull up a rattan-backed chair, and settle down in a sun-drenched corner under the skylight.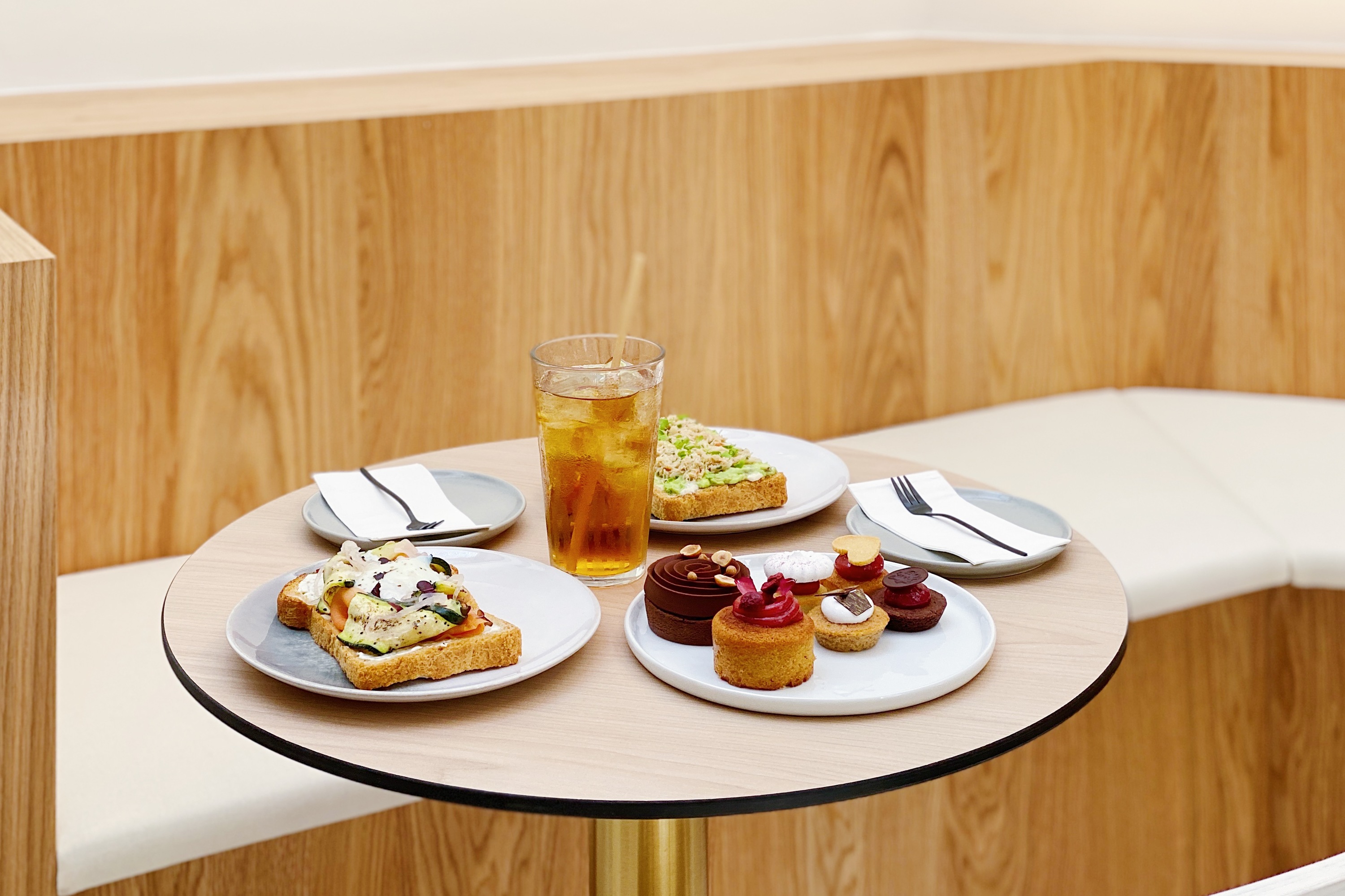 Dainty cookies ($2.80), called småkager, remain the star of the show. Some eight different bites are available, including orange and chocolate, cinnamon-scented hazelnut, meringue-topped passionfruit, and chocolate brightened with calamansi. These small sweets are perfect with a pot of warm brew ($6.50), or the iced Garden of Eden ($7) bursting with elegant floral aroma.
Away from bite-sized treats, look forward to larger format tarts and heartier sandwiches (flagship exclusive) that invite you to indulge at a leisurely pace. Dark chocolate hazelnut tart ($8.50) comes balanced with acidity from cherry curd, while almond cherry cake ($7.50) dresses up the classic financier with aromatic touches of rose and cherry.
Open-faced sandwiches might feature creamy avocado, sprinkled with juicy chunks of Jonah crab meat ($20); or a cream cheese base slashed with pink-stained smoked Norwegian salmon, zucchini strips, pickled onions, and mizuna leaves ($21).