At Lolla, reservations are a must. That is if you'd like to show up and be welcomed to your seat and not turned away at the door. The decade-young Mediterranean restaurant remains relatively unaltered in Ann Siang Hill. It did however abolish its walk-ins only policy from when it first began. While there's a sense of exclusivity when dining in the grungy industrial-chic 22-seater space, it never does feel pretentious. Though there's something quite bold – or some would even say anarchistic – about putting a pause to their raved small plates on the buzziest days in the restaurant business to spotlight a brilliant multi-course tasting menu.
Managed to snag a booking? Great. Always, I repeat, always opt to sit by the iconic zinc top counter. It is just as good as the highly-coveted front-row seats to a Kim Jones show at the New York Fashion Week. Now, at the counter, the energy is evidently vivacious. And chef Johanne Siy, with ice in her veins, looks poised to take on the hungry chaos and rumbling tummies in the dining room. But not before a word on her striking resume. Boasting stints at Le Bernardin and Café Boulud in New York, and Restaurant Andre in Singapore, she also won the female chef of the year at the World Gourmet Awards back in 2021.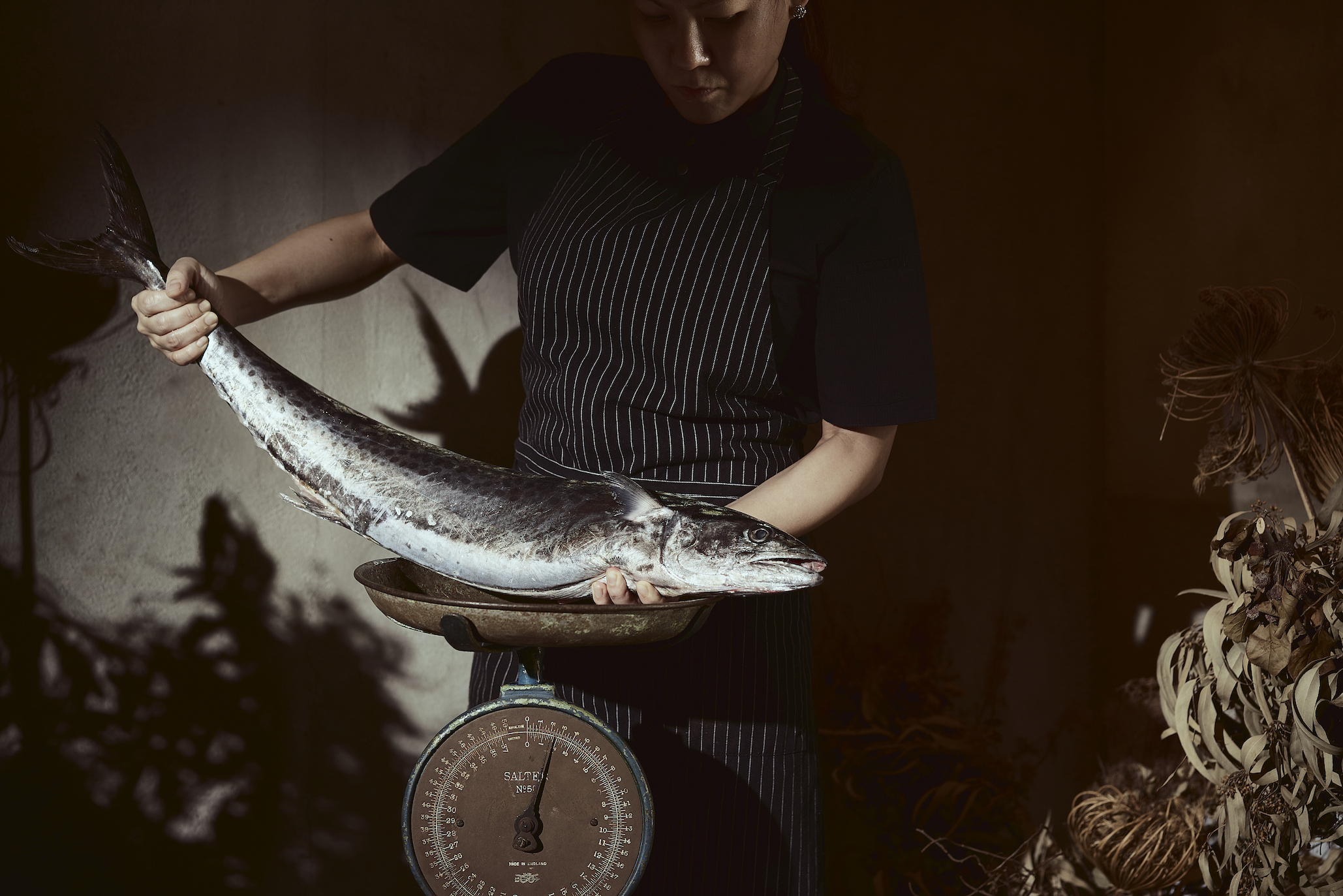 Taking over the reins of the Lolla kitchen in 2020, she introduced her mindful and produce-driven approach to innovatively expressive cuisine. Taking out the wank so to speak, food here is best enjoyed through a modern and global lens where the menu amalgamates a series of perennial favourites and peak seasonal delicacies
Once you've decided on whether to opt for the wine pairing or not, the course opens with a rapid-fire of three snacks to showcase the bounties of warmer months: a flatbread with a herbaceous garden of fava beans, weeds and flowers, a sisig-inspired crispy chicharron-crusted pork head rillette, and a rough cut Australian Wagyu tartare moisturised with oyster aioli and shavings of egg yolk.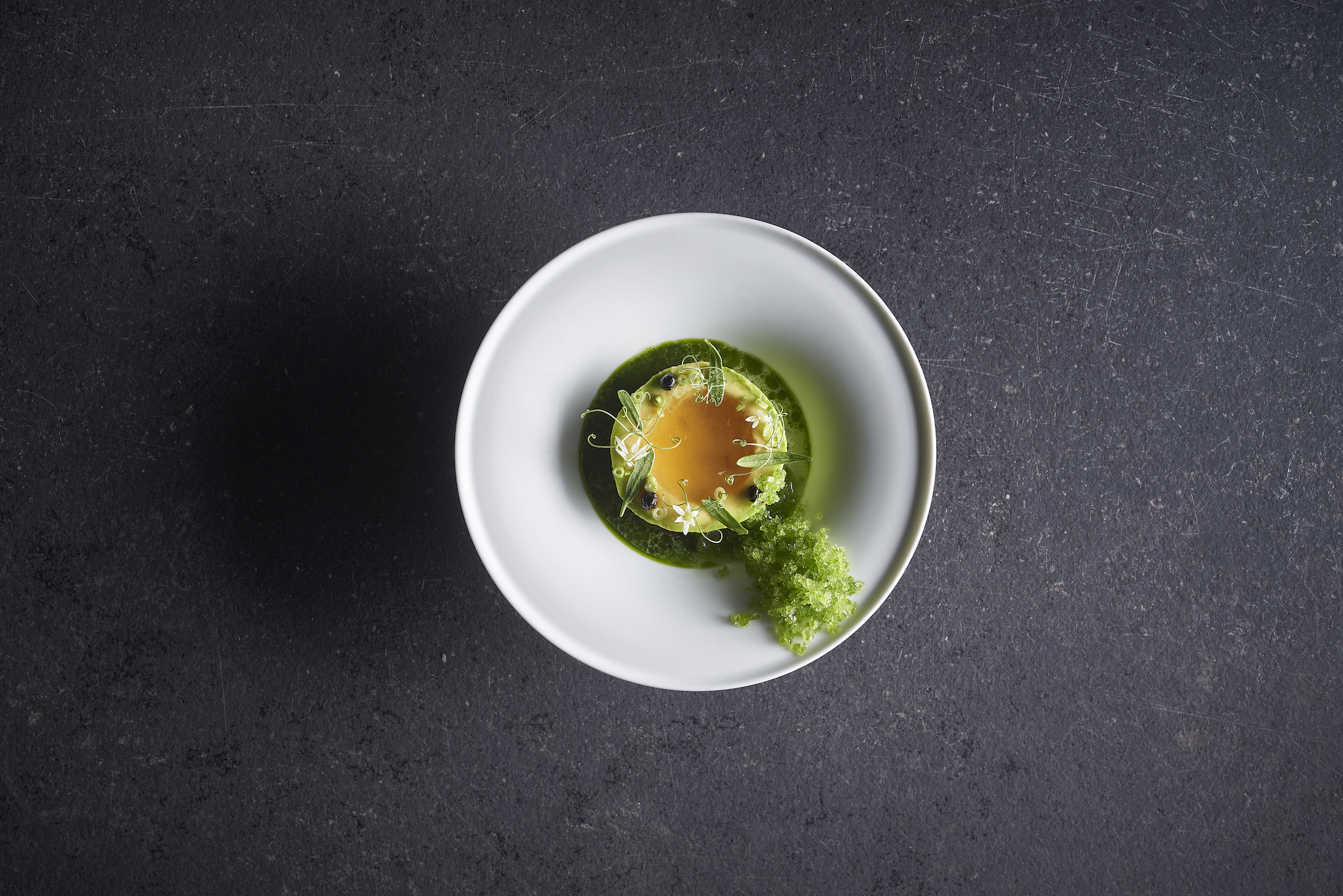 Next up, the avocado. A popular brunch item that is reimagined with a play on temperature and texture. Gracing my tastebuds are flavours that are elegantly layered in this flairful display of exquisitely ripe avocado, light smoke of eel consomme, brine from Spanish smoked eel, refreshing ponzu dressing, and the vibrance of jalapeno granita. It came with an underrated off-dry pairing of a stone-fruit forward riesling from Mosel magician Daniel Vollenweider which for one, left a lasting impression, and two, reaffirms why anyone should have a go at the meticulously curated wine list.
Other strokes of brilliance soon follow. In the Japanese sarawa course, there were clear Scandinavian influences – from where she staged in famed kitchens such as Noma and Relae in Copenhagen after the closure of Restaurant Andre – where minimalistic expressions of sweet, sour, and savoury were gently coaxed out of the ingredients.
Then came a forearm-long charred carabinero, oozing with shrimpy head butter. A dish that kept giving sees the succulent crustacean laid in a heady pool of its own jus with a splash of spring onion oil. The vehicle of choice for sopping up every drop and inch is a rustic dense potato bread – a flex of her baking prowess accumulated from stints in Faviken, Andersen and Maillard in Copenhagen and most recently Starter Lab of Singapore.
At this juncture, it has to be mentioned that the courses were well-paced with a steady inclination of flavour intensity. That said, what better way to end the savoury course than with an unusual showcase of Wagyu beef tongue that is expertly slow-cooked till fork tender. Each textured bite was accentuated with short bursts of spice and mild tartness from green peppercorns and dried currants. Once again, the wine pairing of choice featured a charmingly dry and berry-tart biodynamic cabernet franc from Château de Fosse-Sèche.
Like the namesake, Lolla feels laissez-faire yet sincere. But behind the scenes is an unshakable foundation made up of a dynamite service crew, passionate owners, and a series of well-thought-out menus. If anything, they must be doing something right. But enough said, if you haven't been, you ought to. After all, it doesn't take much more to figure out how they survived the pandemic and yet remains ever so timeless and relevant – even when faced with wave after wave of hot new restaurants.
Book here. Tasting menu is available only on Fridays and Saturdays.