A fascination with the chocolate-making process inspired Roald Dahl to pen the famous Charlie and Chocolate Factory. And closer to home, the same wonderment for these sweet treats spurred Jerome Penafort to open his own chocolate factory of sorts – a shop tucked away in the quiet Sin Ming neighbourhood.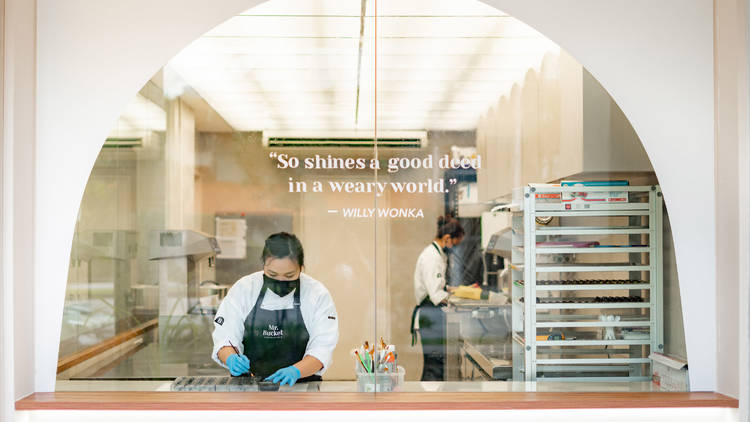 But there are no golden tickets and goofy Oompa-Loompas in this chocolaterie. Instead, Mr Bucket is a reimagination of Roald's sugar-filled world, one which hopes to shine the spotlight on Asian cacao beans sourced from Malaysia, Vietnam, and more.
"Most people only know about European chocolate brands," shares Jerome. "And I want to show that Asian chocolates can be just as good."
To achieve that, Mr Bucket uses only regional cacao to create its menu of bon bons, chocolate bars, drinking chocolate, and chocolate liqueur. Highlights include single-estate chocolate bars ($7), made deliberately thinner to melt faster in the mouth. It's a perfect introduction to the world of Asian chocolates, one which according to Jerome, demonstrates how different conditions and weather affect the crop, and correspondingly, the taste of the resultant chocolate. Sample it in the malty 45% Milk Sungai Ruan, or the tart 80% Dark Anaimalai with notes of dried red fruits.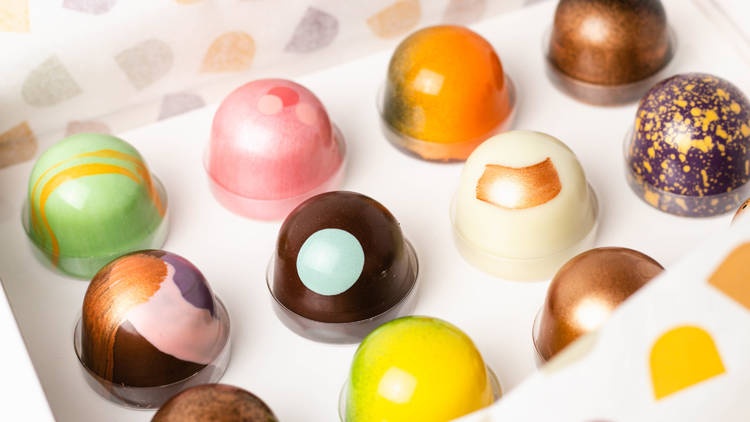 Flavours, too, come with an Asian twist. Bon bons (from $19 for six) are available in options of salted egg yolk, made in collaboration with The Golden Duck; and a spicy mala version where the numb-inducing oil is mixed with white and dark chocolate. Don't sleep on the double soy caramel either. Reminiscent of salted caramel, the gooey middle comes infused with dark and light sauce from local soy sauce maker, Kwong Woh Hing. Even the wooden displays that the chocolates are displayed on come from local wood maker Roger&Sons.
Everything, from filling to ganache, is handmade daily. The space also comes with an open kitchen that offers a peep into the chocolate-making process. Come watch as this local chocolate factory turn sweet dreams into a delicious reality.