Ramen Keisuke has shown, time and again, that there are multiple ways to switch up to a classic bowl of noodles beyond the usual pork bones. Inventive concepts where the menu focuses on crab, lobster, duck, and others have all proven to be more than just a gimmick – and now, the ramen chain is unveiling yet another themed store: Niku King.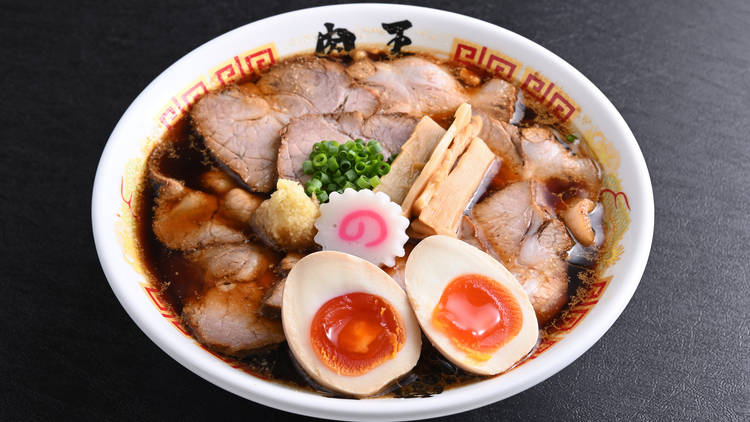 The name hints at its newfound protein-heavy inspiration – 'niku' means 'meat' in Japanese. Here, at the chain's eighth concept, bowls of ramen come filled to the brim with thick-cut pork slices (there are none of those paper-thin cuts here). The broth is also made with a different recipe; rather than the usual pork loin, fattier Tontoro pork is boiled for hours to yield a creamier, more umami soup base. Noodles, correspondingly, are swapped out for a broader variant to better hold on to the thick broth.
It all comes together in Niku King's Tonkotsu Ramen Special ($19.90), where the bowl comes crowned with over seven slices of chasyu (yes, we counted), alongside a flavoured egg, seaweed, ginger oil, and grated ginger. Finally, there's no need to ration those precious toppings; every mouthful can now come accompanied by meaty pork chasyu, and then some.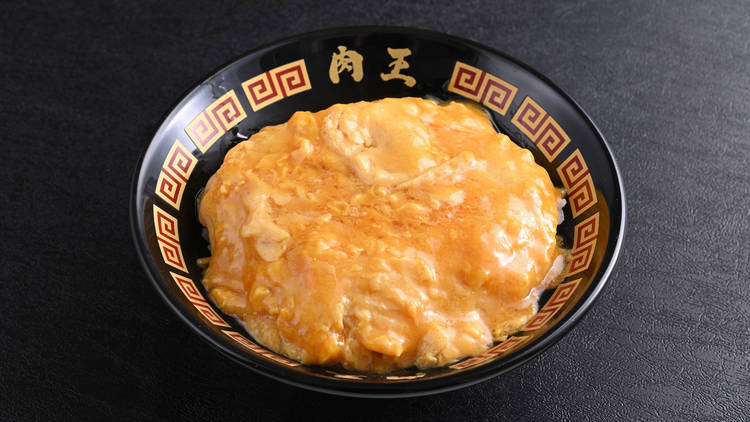 The rich tonkotsu broth can also be swapped out for miso ($18.90) and shoyu ($17.90) bases. Sample the shoyu version, its delicate broth light enough to let the warm ginger notes come through. Still feeling hungry? Skip the additional noodle order ($2) and get the Keisuke Egg Rice ($3.90), a petite bowl where rice comes wrapped in a warm blanket of fluffy, scrambled eggs, jazzed up with bits of pork chasyu and a special chasyu sauce. Other notable sides, exclusive to Niku King, include the deep-fried pork chop ($7.90) and salmon rare katsu ($8.90).