Vegetables usually play a secondary role on the plate; they might feature as garnishes, be cooked up as side dishes, or be used as a base to accentuate other meats and seafood. But over at Restaurant Euphoria, the oft-forgotten ingredient takes centre stage instead.
It is an approach that comes carried over from owner-chef Jason Tan's previous stint at one-Michelin-starred Corner House. There, he honed in on Gastro-Botanica – a term he coined to refer to his reverence for botanical ingredients: vegetables, fruits, herbs, spices, and even flowers.
And now, with a restaurant to call his own, the produce-first approach comes into full bloom. It starts with an unlikely source of inspiration: onion, peeking through in ways both edible and literal. Coasters and plates are fashioned to resemble the bulb-like vegetable (designed in-house by Jason's partner, Arissa Wong), scales of onion are hinted in wall motifs, and even the chandelier is an abstract reminder of sliced allium.
But the onion's presence is most strongly felt in the menu (from $208 for six courses). A play on French culinary techniques, Jason turns his adoration for vegetables (some 30kg worth of it, to be exact) into flavourful essences, or 'mother sauces' that come in varying intensity, and used to flavour various courses.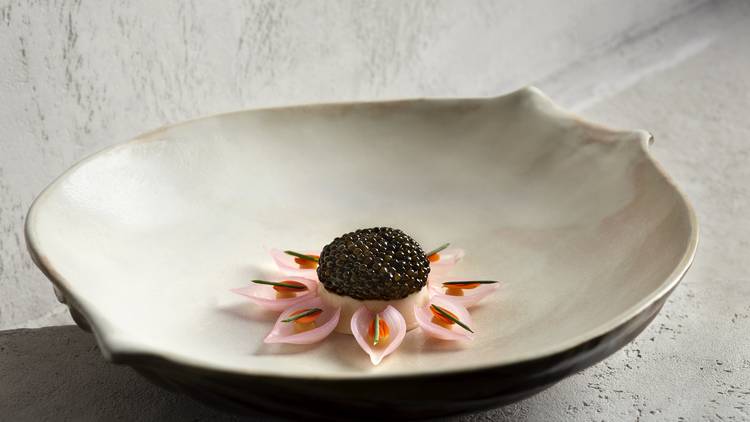 Like the Oignon Jamboree, which is a stunning display of onions prepped five-ways: in a parfait, puréed, pickled, cooked down into a broth, and made into oil. Each a showcase of how onion need not always taste sharp and assertive. Pickled pearl onions are sweet and crisp, lending a nice contrast to an unusual onion parfait that comes brimming with umami thanks to the addition of smoked eel and a crowning of the restaurant-exclusive Oscietra Prestige Caviar.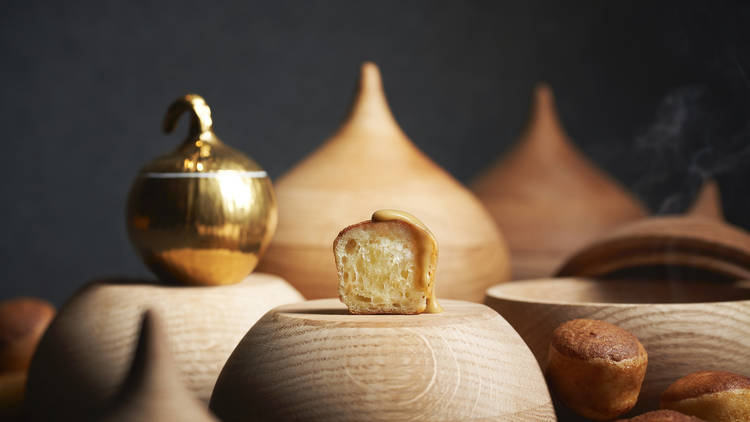 More surprises come, by way of novel creations and uncanny pairings. Traditional French onion soup gets reimagined into a piquant onion dip in the bread course, made with caramelised Cévenne onions. But it's the accompanying mochishire, which combines the chewy texture of Brazilian mochi bread with fluffy Yorkshire pudding, that made it an irresistible course. A dish of patin fish is also a showcase of how Jason skirts the line of classic and new. The fish typically used in Chinese cooking is here served with an onion emulsion and squid strips.
Other brilliant touches are also apparent throughout the meal. Carrots come served in the most beautiful way possible in a dish of Maine lobster; bomba rice, a cross between paella and claypot rice, is a delightful play on textures and cultures; and a serving of lamb neck is made even better with a choice of an elegant Damascus steel knife, hand-forged by a sword maker. Desserts, too, are not the usual sweet endings. Goma and celery, corn and chocolate, mochi with bandung are newly discovered pairings that will have you leaving the restaurant feeling excited about.