Seven dishes to try at StraitsKitchen
Feast your eyes and tummy on these dishes from StraitsKitchen's local buffet spread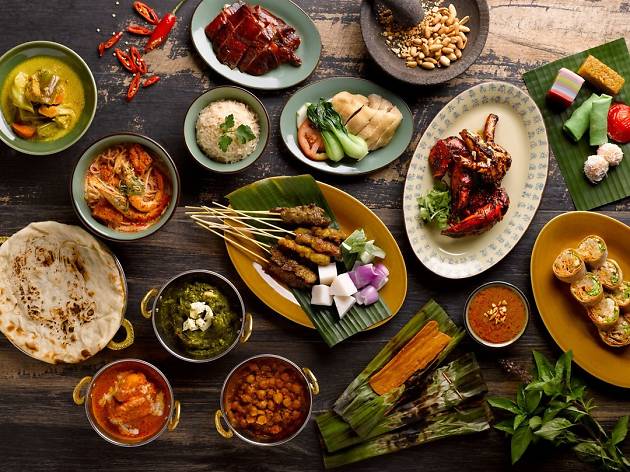 For Chinese, Indian, Malay and Peranakan food all under one roof, make your way to StraitsKitchen. Conveniently located in the heart of Orchard Road, at the popular Grand Hyatt Singapore, this affordable, Halal-certified buffet is an ideal option for visiting guests as well as Singaporeans craving quality local food. With five live show kitchens where chefs prepare a dizzying array of dishes, choosing what to heap onto your plate can be tough. So let us show you the seven must-try dishes at StraitsKitchen.
Satay
As the aroma of meat sizzling over hot coals wafts through the air, follow your nose and head to the satay station. There's beef, mutton and chicken satay available, and thanks to the never-ending demand for these sticks, you can be assured that you'll always be getting them fresh off the grill. Grab some ketupat and red onions, then slather spicy peanut sauce over the skewered meats – we guarantee you won't be stopping at one.
Laksa
Excite your taste buds with StraitsKitchen's signature laksa. Each bowl is made à la minute and can be customised to your liking. Choose the type of noodles you want – there are egg noodles, and both thin and thick bee hoon – and watch as the chef whips together a bowl with huge Spencer Gulf prawns, fishcake, egg and other trimmings. Top it off with as much laksa leaves, chilli and sambal as you can manage for an extra punch.
Hainanese-style steamed chicken rice
No local food buffet would be complete without this beloved Singaporean icon. StraitsKitchen's chicken rice comes with the full works: not only are both steamed and roasted chicken meat available, you can ask for specific parts of the chicken and the chef will be happy to carve it up for you. Help yourself to a bowl of fragrant rice, which goes together perfectly with the fiery chilli and ginger sauce.
Roti prata
Our favourite corner of StraitsKitchen has to be the Indian station, which houses both a tandoori pit and prata-making counter. Watch as the prata master throws and flips the dough through the air, creating light and airy flatbreads that won't leave you feeling too stuffed. Have it with a variety of curries, like butter chicken and palak paneer, and a range of marinated meats and seafood baked in the tandoor.
Popiah
Compared to those you'll find at hawker centres, StraitsKitchen's popiah rolls are packed only with the good stuff. Beyond the stewed turnips and carrots, fill it up with egg, Chinese sausage and prawns. And you won't have to worry about assembling it yourself, because everything is made-to-order by the popiah chefs.
Crab
During dinner, the chefs fire up the woks to dish out a different crab dish each day. Beyond the usual chilli and black pepper crabs, they also serve the ever-popular salted egg yolk crabs as well as more left-field offerings like green peppercorn crabs and kam heong crabs, served in a Malaysian-style sauce made with chilli padi, curry leaves, dried shrimp, curry powder and soya bean paste.
Ice kachang
End your meal with something sweet – and by that we mean a bowl of ice kachang. Freshly shaved ice is draped in colourful syrups and toppings such as chendol, red bean and sweet corn. Here's a pro tip: ask for a scoop of durian ice cream on top to make your very own bowl of durian ice kachang.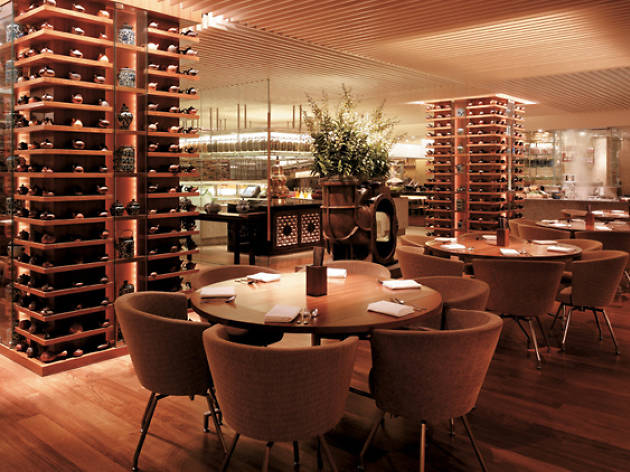 StraitsKitchen's Halal-certified buffet lunch is priced at $52/adult and $28/child. The Halal-certified buffet dinner is priced at $62/adult and $35/child.