Most people won't stumble upon this unassuming joint. We think it takes clear intentions – and perhaps an empty tummy – for one to uncover Sonder. Hidden away in plain sight, this bakery bistro by day and fine-dining omakase by night sit at the fringe of the bustling city in industrial Henderson. At the helm is chef Joe Leong, and for the uninitiated, he is the son of celebrity chef couple Sam and Forest Leong. Now, he steps out of the shadows of his celebrity chef parents with an independent outpost presenting his take on Euro-Asian cuisine honouring his Thai-Chinese roots.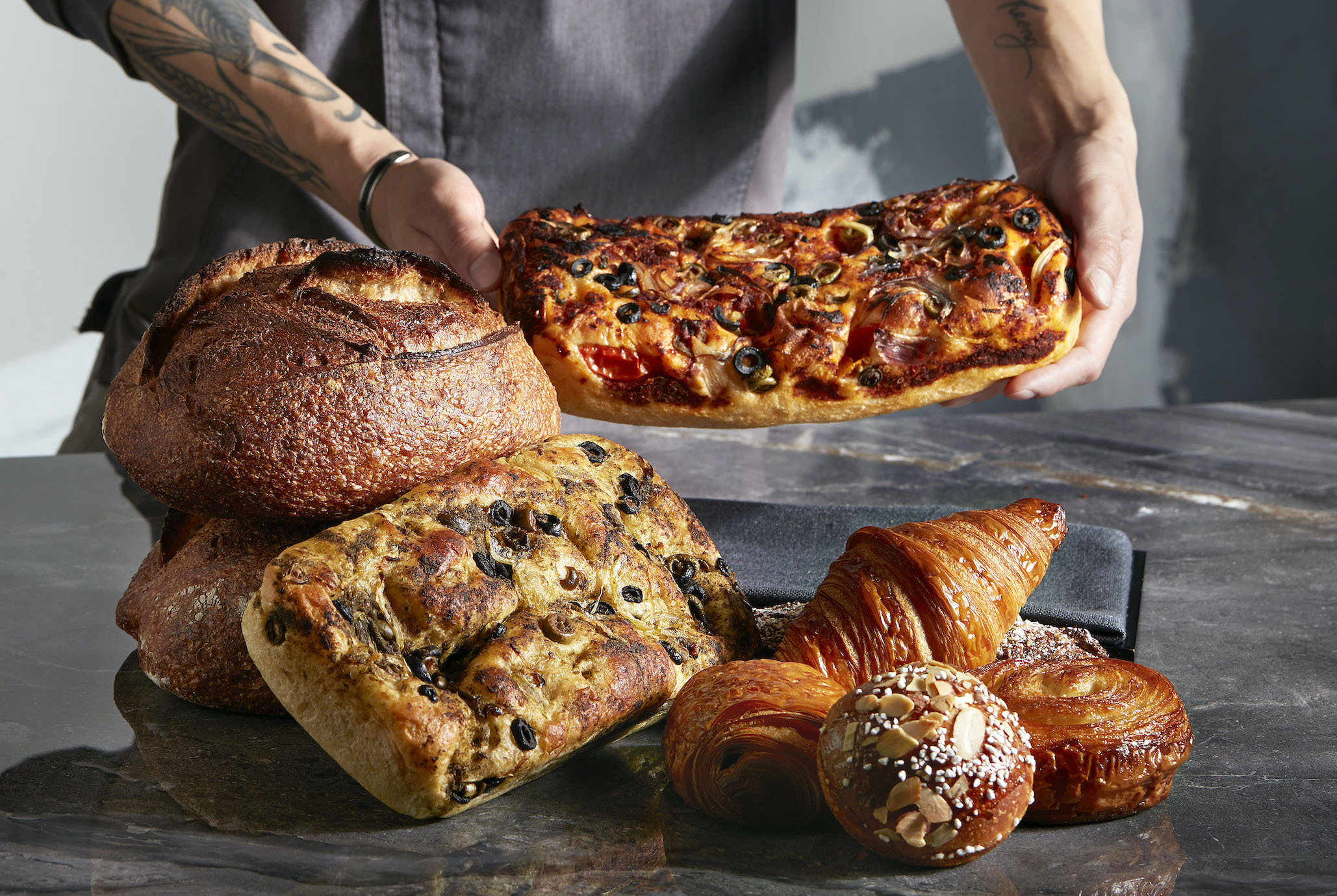 During the day, you can find freshly baked bread and pastries with a set lunch menu that starts from $30. "We bake our pastries and bread fresh every day. We do it in small batches and nothing frozen," says Joe while he serves up a warm basket of buttery croissants ($3.50), rye sourdough (from $5), and flavoured focaccia ($9). On the side, three specialty butter: sea salt, kombu, and black garlic. After tasting each one, it doesn't take long to figure out why they sell out by mid-afternoon.
Come nightfall, the space turns into an intimate sanctuary with three different omakase menus (from $88). Sit by the open kitchen where you can watch the chefs finesse their way around your dinner. For us, a bite-sized pair of sweet bafun uni on onion crisp and comforting mapo spinach tofu set the tone for what's to come. Drawing clear influences from traditional Thai coconut red curry, the starter showcased a play on textures and temperatures. Blistered aubergine is beautifully layered with creamy curry sorbet, and crisps of potato balanced with a touch of acid from pearl onions and cherry tomatoes.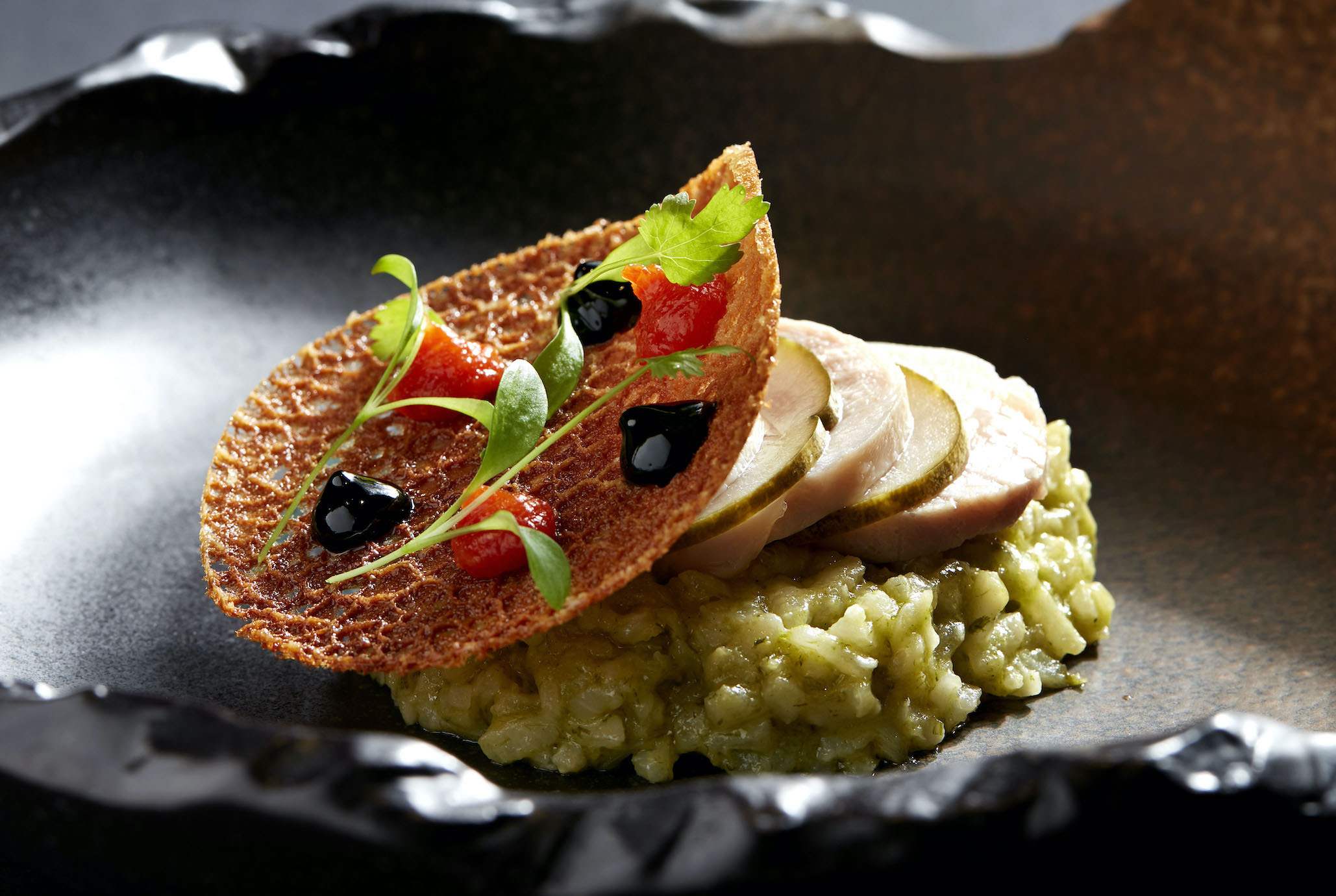 In the mains, Joe reimagines the Hainanese chicken rice with a creamy herbaceous risotto in place of the oiled rice. A dish heavily inspired by his family's love for chicken rice. "I remember growing up to my grandma's chicken rice while she worked at the famed Margaret Drive stall. And my dad, despite his busy schedule, would make the drive down to Malacca for chicken rice balls almost every weekend without fail. That's how much my family loves chicken rice," shared Joe.
Expect delicately steamed chicken roulade, sliced cucumber and a ginger tuile crisp paired with a sharp chilli and a robust spring onion pesto that mimicked the depth of dark soy sauce. Each spoonful was a nostalgic amalgamation of spicy, tangy, sticky and juicy expressions. Another noteworthy main featured seasonal fish. This time it was barramundi. Inspired by the flavours of Thai fishhead steamboat, the fish is lightly steamed while the skin is deep fried to a crisp and balanced with a vivacious moat of garlic lime jus.
As you meander down the menu, you'll soon realise that food here stays true to Joe's roots. You can also find subtle influences from his first dessert stint with chef Janice Wong to his culinary stints with Tippling Club's very own Ryan Clift. With menus refreshing every two to three months, this is a space to watch.