Do not be fooled by the interior of this zen-like Japanese teahouse. The menu at this café is, in fact, largely dedicated to espresso-based brews. After all, this tranquil hideout, located in an industrial building at Jurong, is opened by Suzuki Gourmet Coffee, one of the oldest roastery on the island that has been around since 1979.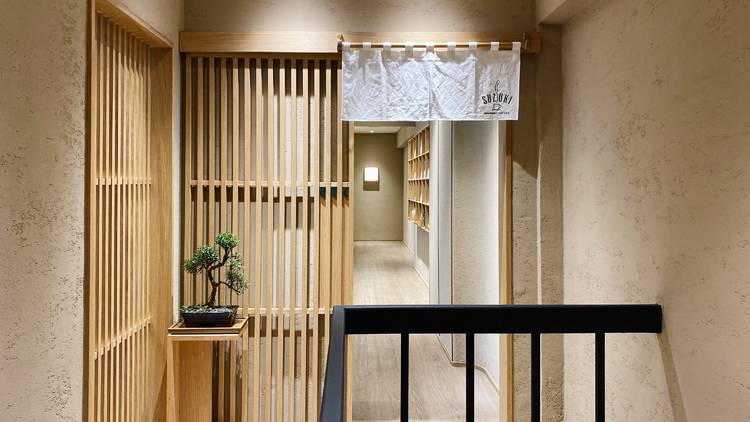 The expansive compound is a temple to the bean: Mural-splashed buildings house a factory and warehouse that roast, grind, pack, and store coffee from around the world. While Suzuki Gourmet Coffee supplies to other commercial businesses and retails a selection of its exclusive brands online, those hoping to sample a freshly pulled cuppa can make the pilgrimage to its on-site café.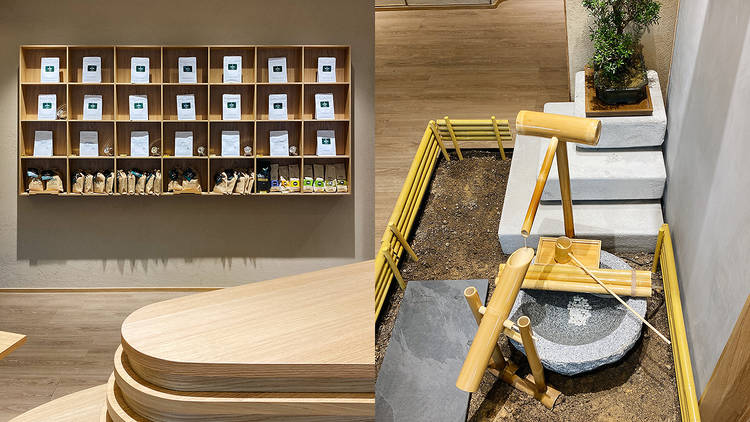 Climb up to the second storey, push open a latticed sliding door, and enter a wood-clad space reminiscent of a chashitsu or traditional tearoom. Adding to its quiet allure are soothing details of bonsai plants and shishi-odoshi, a bamboo water fixture commonly found in Japanese gardens.
Come thirsty but not hungry; the drinks-only menu features a lean selection that shines the spotlight on aromatic brews. The pager on filter coffee might see options of a medium-roast blend from Costa Rica Aquiares Estate ($7.50) or light-roasted Yemen Mocha Matari ($9.50).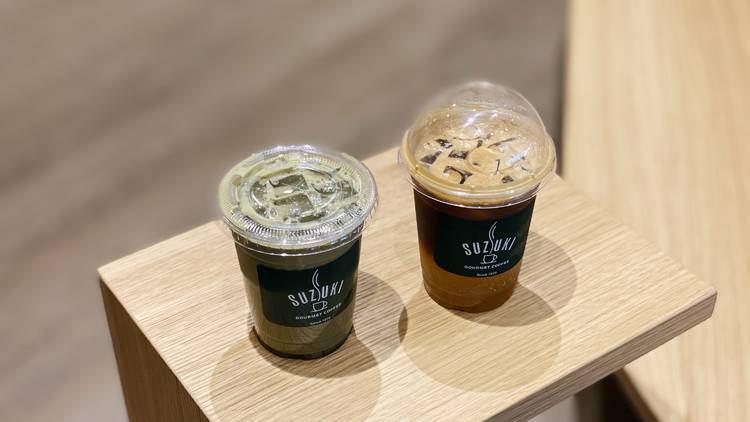 More approachable options are also available, including flat white ($8) and cappuccino ($8). Also worth a try: the seasonal yuzu summer fizz ($8), a refreshing, bittersweet blend of citrus and espresso.
Non-coffee drinks can also enjoy a beverage here; the waitstaff explains that tea-based drinks are equally popular. Of the four to choose from, get the creamy hojicha Hokkaido anmitsu latte ($10), suffused with toasty notes in every sip. Another sweet perk: while Hokkaido milk is the default option used in all the drinks, Suzuki Gourmet Coffee provides the option of switching to Japanese soy milk at no extra cost.