Three ice cream flavours to try at Neh Neh Pop
We highlight three not-your-regular ice cream flavours at Bjorn's new ice-cream shop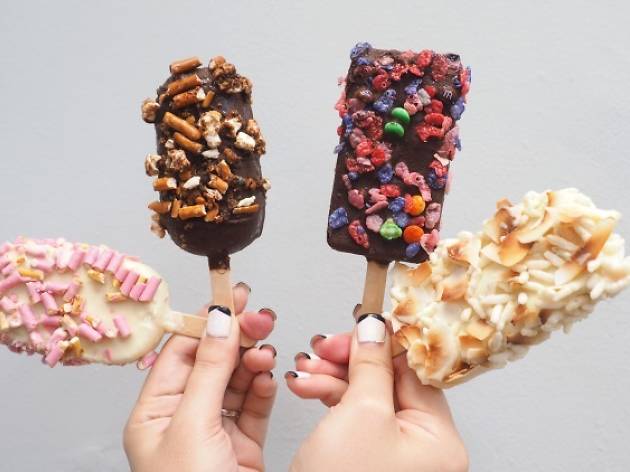 Bjorn Shen, maker of the chicken skin ice cream sundae regularly toted at Bird Bird pop-ups, is up to more flavour shenanigans again. This time, he's got a whole popsicle stand acting as his playground.
The playfully named Neh Neh Pop, which takes over Overdoughs' spot in front of Shen's Artichoke restaurant, dishes out mutant ice cream combinations packed full of add-ins and made fresh in-house every day. Here are three milk products that'll bring the boys (and girls) to the yard.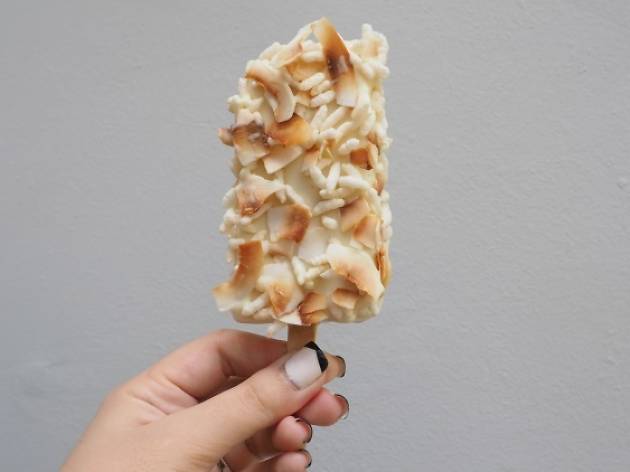 Mango Sticky Rice, $7
Toasted coconut flakes and Rice Krispie bits, studded on a white chocolate case, hide mango chunks and coconut rice pudding cream beneath.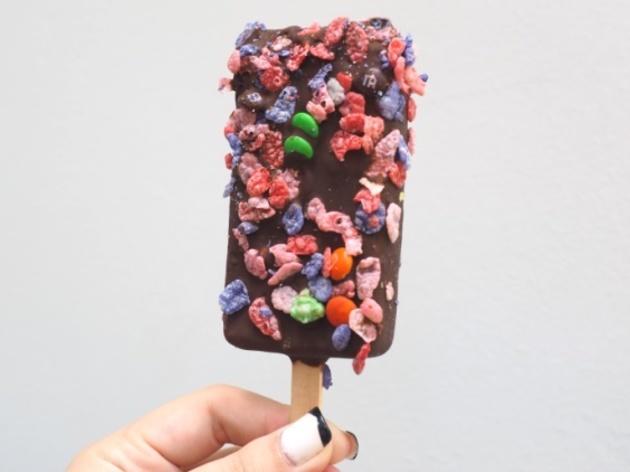 Rocky Road, $8
A crunchy coating of dark chocolate, M&Ms and Fruity Pebbles hugs an inner core of milk chocolate ice cream, toasted almonds and marshmallows.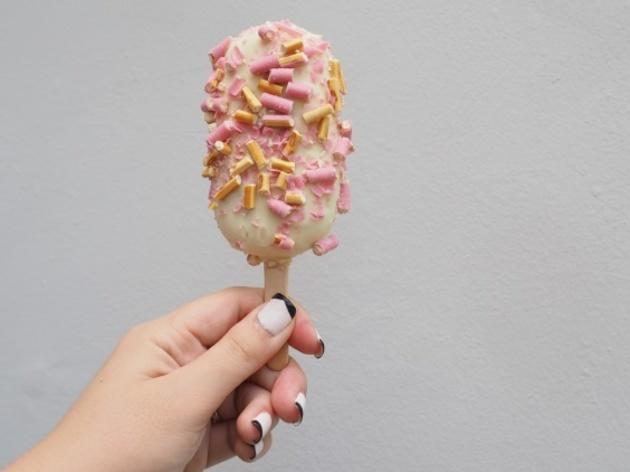 Strawberry Pockie, $7
Lashings of strawberry jam between vanilla cream makes the inner of this pop – outside, there's white chocolate and strawberry Pocky chunks to crunch on.