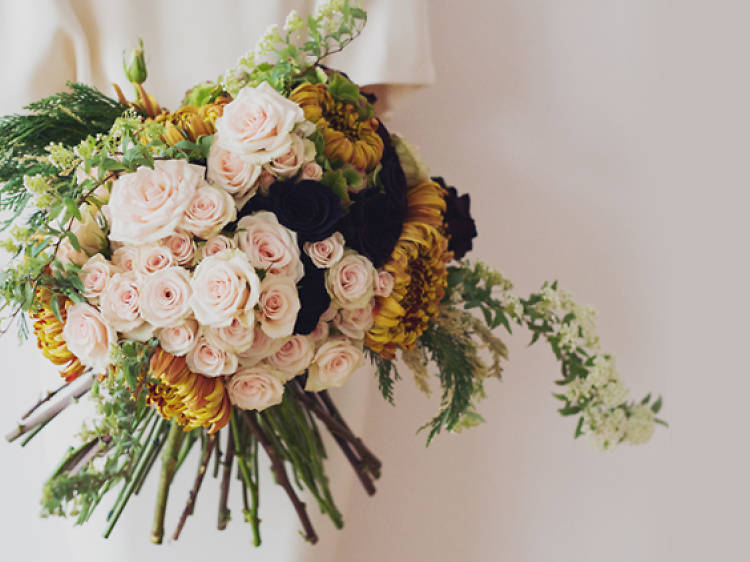 If she… has charisma oozing from her (concealed) pores, brings the fun to the party, and fills your calendar with a whirlwind of activities.
Go for… seasonal blooms to show how much you appreciate all the new and exciting things she brings. After all, she's the one who has turned your life into a rom-com.
Like… Baccarat roses and pink spray roses pair well, so you can't go wrong with those. Toss in bushes of spirea and a sprinkling of fresh chrysanthemums to add vibrance and colour – 'cause without her, your life would be monochrome. Sure, you can have that line on us.
From $115 for a bespoke bouquet at Shop Wonderland.