Lee Siyoung scales Ijen volcano in East Java, Indonesia
Watch the Korean actress battle the active volcano's sulphurous fumes to pose for a photoshoot with SK-II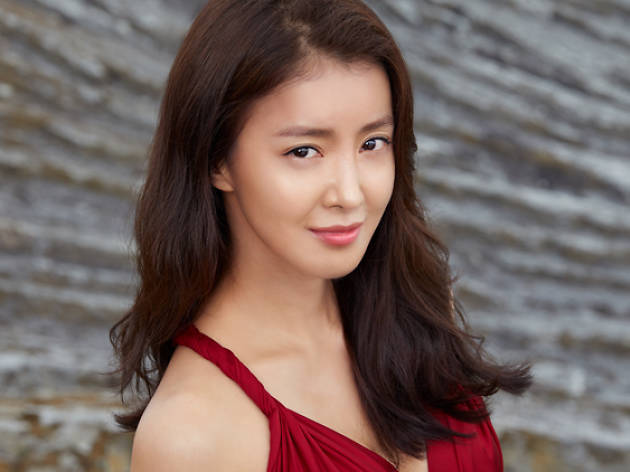 Electric-blue flames blaze from Ijen, an active volcano in East Java, Indonesia, a result of sulphur fumes that combust upon contact with the air. It makes for awesome photographs, but as you can imagine, the environment's not that great for the people at the peak. Still, it didn't stop Korean starlet Lee Siyoung from scaling to the summit to explore Ijen's famous – and one of the world's largest – acidic crater lake.
Completing the treacherous climb is no easy feat, even for the experienced mountaineer, but Lee persevered. And it was all in the name of beauty. The expedition was part of the SK-II campaign, SK-II: 'Face the Wild, Face the Camera' Extreme Expedition Series, produced with National Geographic. The Korean actress followed National Geographic Young Explorer Hannah Reyes through Ijen's highly toxic environment, armed with nothing but a safety mask to keep atmospheric pollutants at bay.
The real test, however, lay at the summit of the volcano: an on-location photoshoot with celebrity photographer Jesper Mcilroy. 'It takes guts to take on and nail a beauty shoot in one of the world's most extreme environments immediately after a physically demanding full-day trek the day before,' Mcilroy says. 'The shooting conditions were tough, but she was relaxed and confident in front of the camera.'
Lee's (not-so) secret weapon to nail the shoot with clear, camera-ready skin? A bottle of SK-II Facial Treatment Essence.
Pitera, the key ingredient in the Facial Treatment Essence, contains over 50 micro-nutrients that helps condition skin, locks in moisture from within, and alleviates skin problems caused by harmful UV rays and pollution, among others, to keep your face crystal clear – both at home and, well, on an active volcano.
Watch Siyoung's SK-II: 'Face the Wild, Face the Camera' Extreme Expedition Series video below.