There's nothing small about Little Farms' latest outlet in the east of Singapore. The gourmet grocery store has its largest shopfront – a sprawling 6,000sq ft space – along Joo Chiat Road. And there is more than just fresh produce and pantry staples; beyond supermarket essentials, Little Farms at Katong also comes outfitted with a butcher counter, coffee kiosk, all-day bistro, and full-service bar.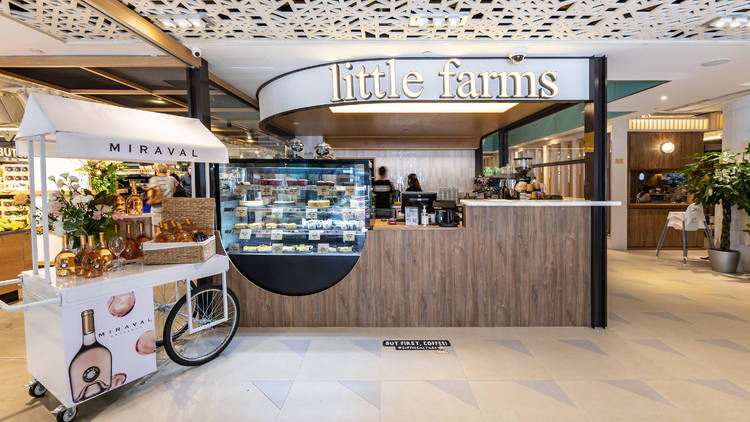 Expect an expanded selection of fresh produce, sourced from producers and farmers from Australia, Europe, and around the world. Only fresh, ready-to-eat avocados are stocked on its shelves, along with a wide selection of organic greens and lesser-seen seasonal fruits. Stock up on yellow squash, enjoy juicy bites of kiwi berries, or cook up a meal with pesticide-free spinach. Locally harvested herbs from Urban Tiller are available as well; the crops are collected first thing in the morning, then delivered to the fridges of Little Farms by the afternoon.
The shelves, too, come lined with staples that cater to various diets, from gluten-free loaves of bread, vegan cheeses, to keno-friendly products. Equally well-stocked is the range of organic and natural meats. Most come from farms that feed the animals on grass-fed diets – and are free from chemicals and antibiotics. Exclusive to Little Farms is the Mount Barker free-range chicken and pork, air-flown directly from Australia.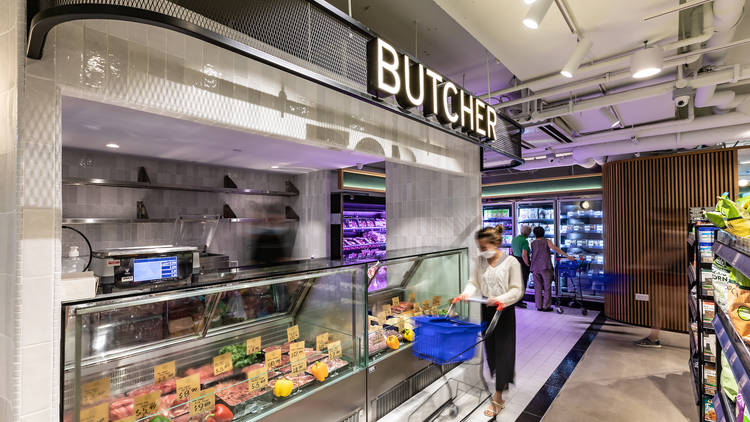 Pinched for time? Swing by the butcher counter to pick up some ready-to-cook items; the display might come stocked with marinated meats, homemade sausages, chicken Kiev, skewers of kebab, and more. Recipes and options are switched up regularly to provide varieties for time-starved families. From the chilled section, look forward to a wider list of soups, pasta, falafel, pizza to help whip up a hearty, healthy meal in an instant.
And after all that shopping, recharge at the adjacent Little Farms Bistro with light bites and brunch plates, or choose to unwind with cocktails and wine at the bar counter.