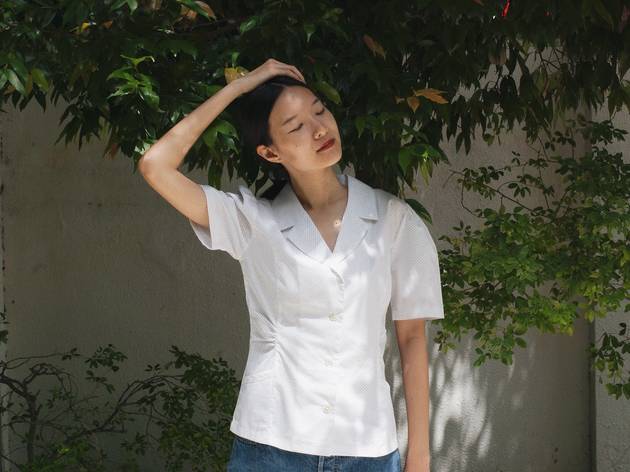 Old is new again with Dear Samfu's collection which pays homage to 'Grandma' fashion
The local brand breathes new life into deadstock fabric and pays homage to tradition
When it comes to fashion, it's all about trends – and often, that changes too quickly to keep up with. But sometimes, the classics stay timeless for a reason. Just like its name, local label Dear Samfu are in the business of keeping the traditional samfu trendy and alive.
'Samfu' is Cantonese for shirt and trousers – and is considered everyday wear for the working classes because of comfort and practicality. That saying, the samfu can also be zhuzh-ed up for more formal events and dinners. Founder Trixie Chua was inspired to start the brand after the very first world problem of spending so much on clothes, and still not having something to wear. Dear Samfu is also an ode to the simple and versatile fashion from her grandmother's era.
RECOMMENDED: Threadlightly: the trendiest thrift and vintage store in town
How did the idea come about to make updated pieces of something so classic?
The idea came about when I first started working in a corporate setting five years ago. I bought so many office clothes and was quite addicted to shopping from local 'blogshops'. However each morning I still feel troubled over what to wear.
One day while visiting Grandma, I realised her generation does not mull over such 'first world problems'; she showed me her very simple but stunning wardrobe made out of her favourite samfus which we wore since I was little… till today! To me, this is sustainable fashion at its best.
Samfu is Cantonese for 衫裤 ("shan-ku") and is a light suit consisting of a plain high-necked shirt and loose trousers. It became very popular in Grandma's time as it was so easy to wear for all activities, from everyday chores to wedding dinners.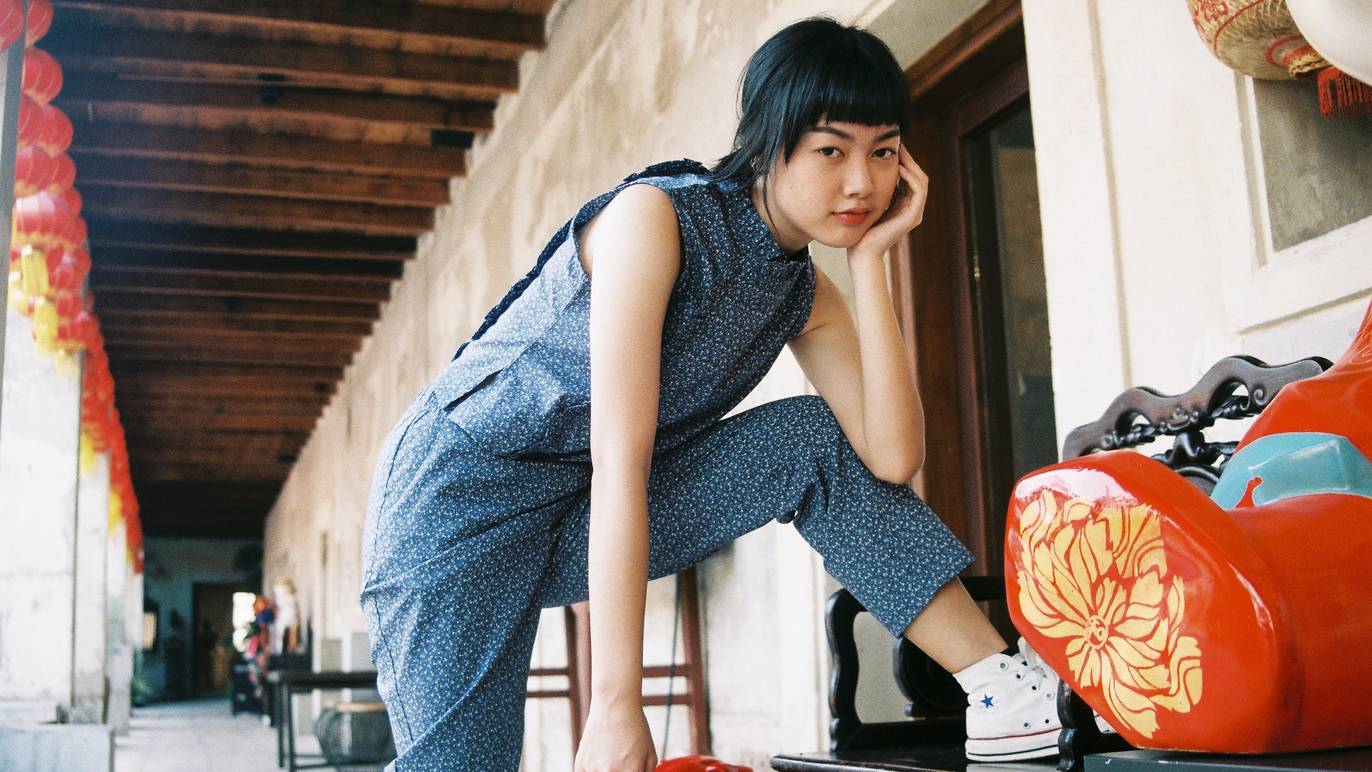 Why deadstock fabric?
Deadstock fabrics are remnant fabrics that are left behind in the supply chain by larger brands. Many leftovers are still of very high quality and unfortunately accumulating as textile waste in many garment factories in Asia. By using deadstock fabric, Dear Samfu avoids the production of new material, saving precious resources needed to manufacture new fabrics. The older generations were prudent and mindful of wastage. Learning from them, I wanted to use deadstock to reduce our environmental footprint and to cherish and make the best use of existing material.
"My mission is to honour Grandma's ethos of slow consumption by bringing back her timeless fashion and making it wearable and relatable to the everyday contemporary woman."
How do you acquire the deadstock material? Do you work with anyone to produce the garments?
I work with a small factory in Thailand that sources deadstock fabric from factories and mills around the country and makes the fabric available to smaller brands like us. I design Dear Samfu pieces and samples in Singapore and the factory in Thailand produces the clothing. I am really lucky to work with good partners who believe in ethical and small batch production.
Would you consider Dear Samfu to be an ethical brand?
Dear Samfu strives towards being an ethical brand. To me, ethics and sustainability are always a journey – one of progress, over perfection. From the start, we have been committed to using quality remnant fabrics that were left behind in the supply chain by larger brands and working with partners that uphold ethical standards. Recognising that sustainability is a complex matter, we are continuously working on ways to reduce our environmental footprint throughout our supply chain and learning from other ethical brands out there.
I'm very encouraged that consumers, both local and overseas, recognise the value of ethical and conscious fashion even though it often comes with a higher price tag. It is heartening to see more customers shopping small and resonating with Dear Samfu's ethos and values.
"Dear Samfu strives towards being an ethical brand. To me, ethics and sustainability are always a journey – one of progress, over perfection."
Give us some fashion tips on how to spruce up the Dear Samfu look?
The looks are very easy to dress up and down. For a casual day out or semi-casual office attire, pair our tops with your favourite pair of jeans, and our pants with any tank top and you're good to go! We also love the pieces with sneakers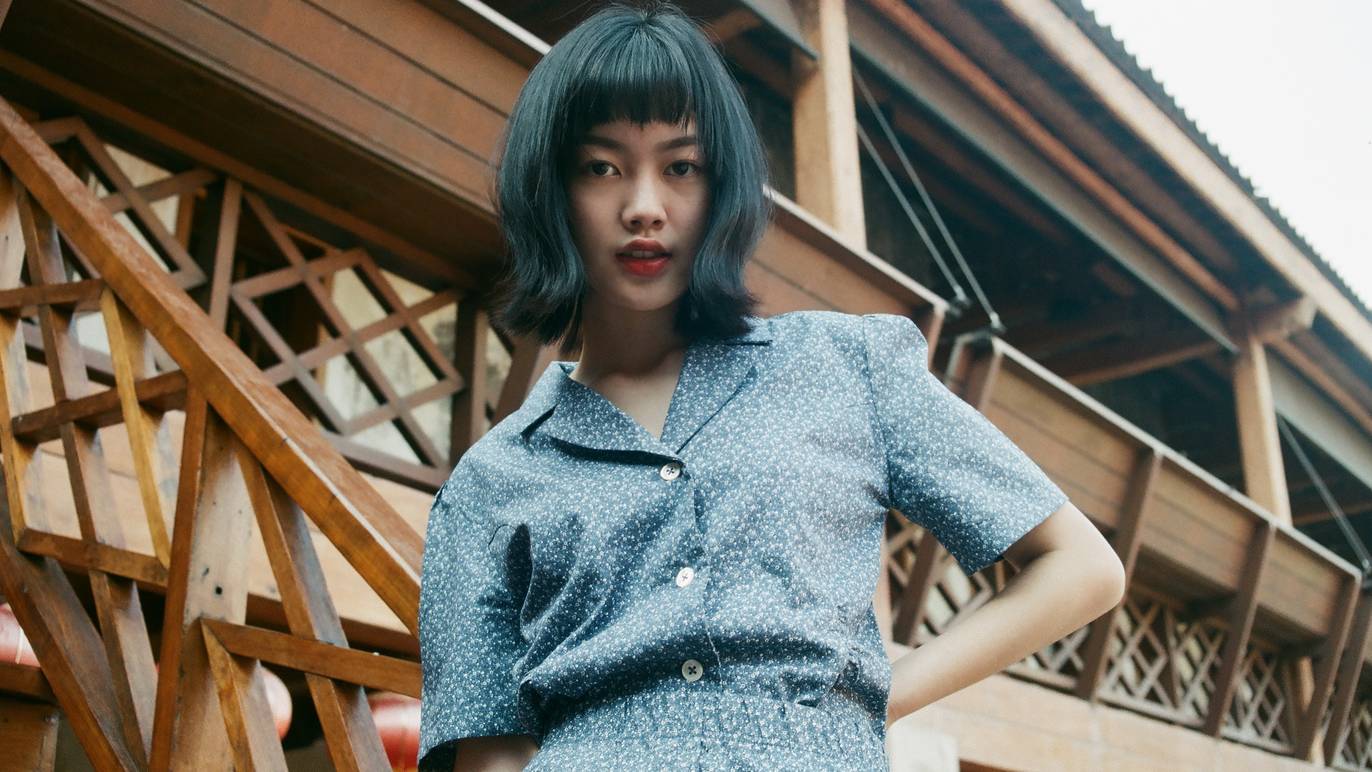 Do you have a favourite look from the label?
I love the Not Long Ago shirt and matching pants. This was the first silhouette I designed, inspired by the samfu that many Chinese grandmothers still wear today. It is nostalgic, but fun and chic at the same time. Another favourite is the Big Sister cheongsam top and skirt set launched for our CNY capsule. It also comes with an array of vibrant floral and paisley prints in primary colours.
Why do you think the samfu is a great piece of garment? Have any elderly folk said anything about your brand and clothes – what did your own grandmother say about it?
The Samfu is so great because it is such a humble silhouette that is easily overlooked but play such an important part in our grandmothers' daily lives. If you look around you, our grandmothers have been wearing the silhouette since they were young ladies like us, until today. From what I hear from my grandmother, samfus are treasured pieces in their generations' wardrobe, as they are handmade clothing – she would purchase a fabric she liked and brought it to the tailor to fashion a samfu set out of it. Hence, the samfu was taken care with much love such that they stood the test of time, much like how I hope myself, and our generation alike will treat our clothing.
When my grandma heard that I was starting a brand, she was full of excitement and opened her wardrobe for me to take a peek almost every time I visit her. I do not think she fully understands that she is the inspiration, but when asked, she shared with me a few things about the samfu that I will always remember. It is a pantsuit because pants were so easy to walk around and do daily chores in. Also out of habit, she has a few different types of samfu - those in a brighter colour and mandarin collar for occasions like weddings and new year, while others for more regular days.
"...the samfu was taken care with much love such that they stood the test of time, much like how I hope myself, and our generation alike will treat our clothing."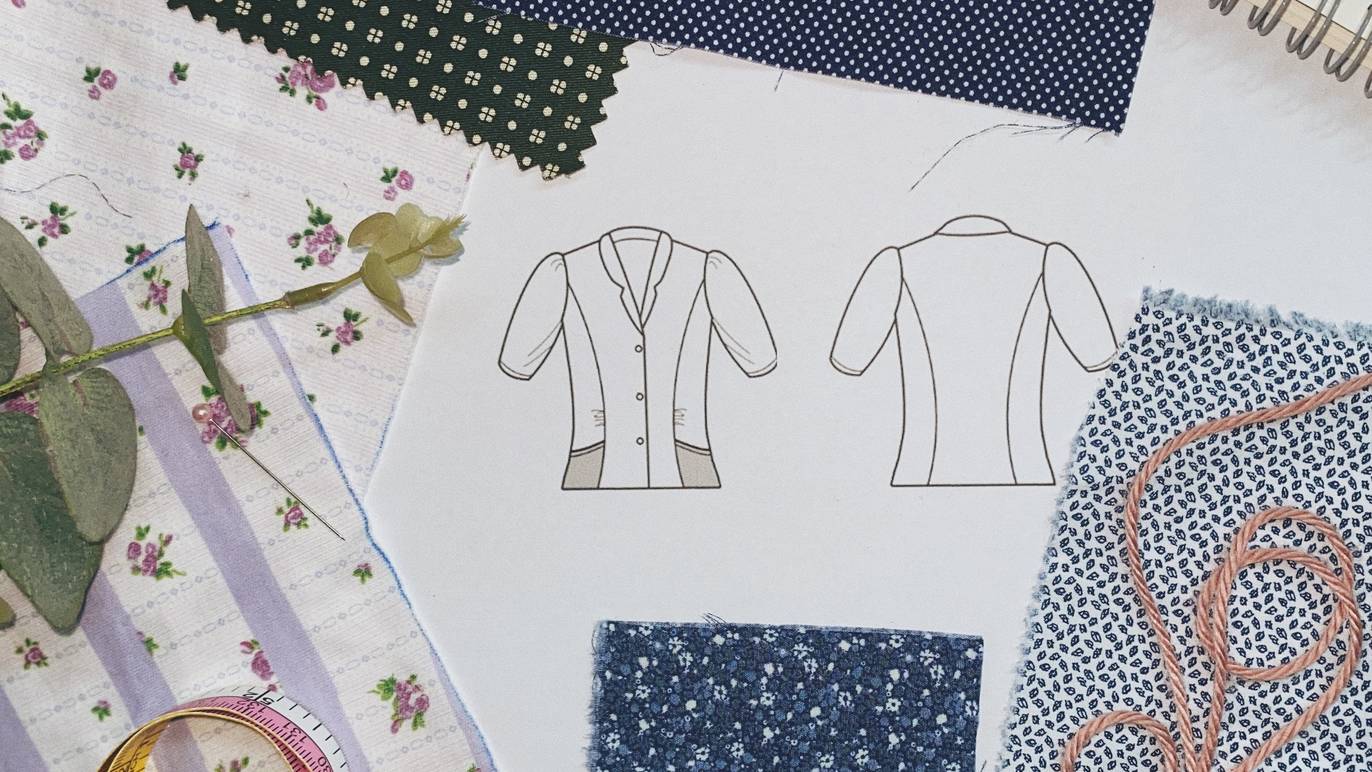 Is it intentional to keep the collection small for now, or will you be expanding?
2020 was Dear Samfu's first year and a year of experimentation and starting small. Keeping the collection small is also intentional as the deadstock fabric used are mainly end-of-roll and come in smaller yardage. We will also like to keep our clothing exclusive to the wearers and make in small quantities currently. However as the Samfu Squad (a term I use for my community!) grows, I look forward to bringing in more designs and signature styles in the year ahead.
Shop Dear Samfu online
More traditional clothes
Trends come and go but style is forever. And where better to turn for inspiration than traditional garb that are timeless, thoughtful and classy?