Personal shopping in Singapore
Get your wardrobe sorted with stylish threads handpicked by personal shoppers at these brands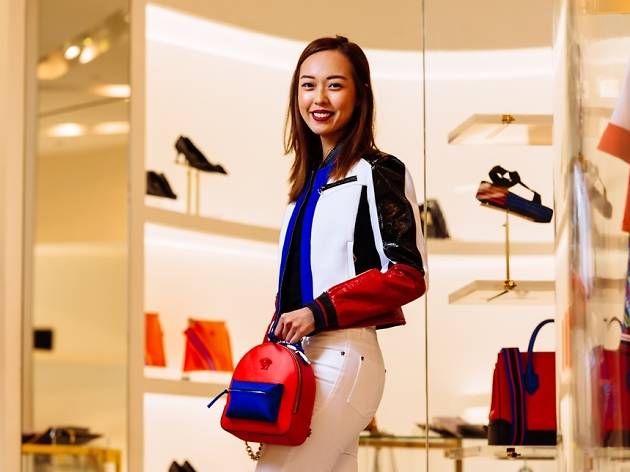 Photo: Ahmad Iskandar Photography
The Shoppes at Marina Bay Sands
The personal shopping experience starts the moment you step foot into the mall – you'll get your own reserved car park lot if you're driving. If not, just head to the concierge where a chaperone will be waiting. I requested for the session to take under two hours, so the buggy wasted no time in whisking me to my first of two boutiques: Carolina Herrera. There, the staff recommended their top picks and accessories pairings, but I was free to try whatever caught my eye, too. Versace, the second boutique, took the other approach: the staff pulled together three Gigi Hadid-inspired outfits based on my brief to form a curated mini-wardrobe, complete with bags and shoes.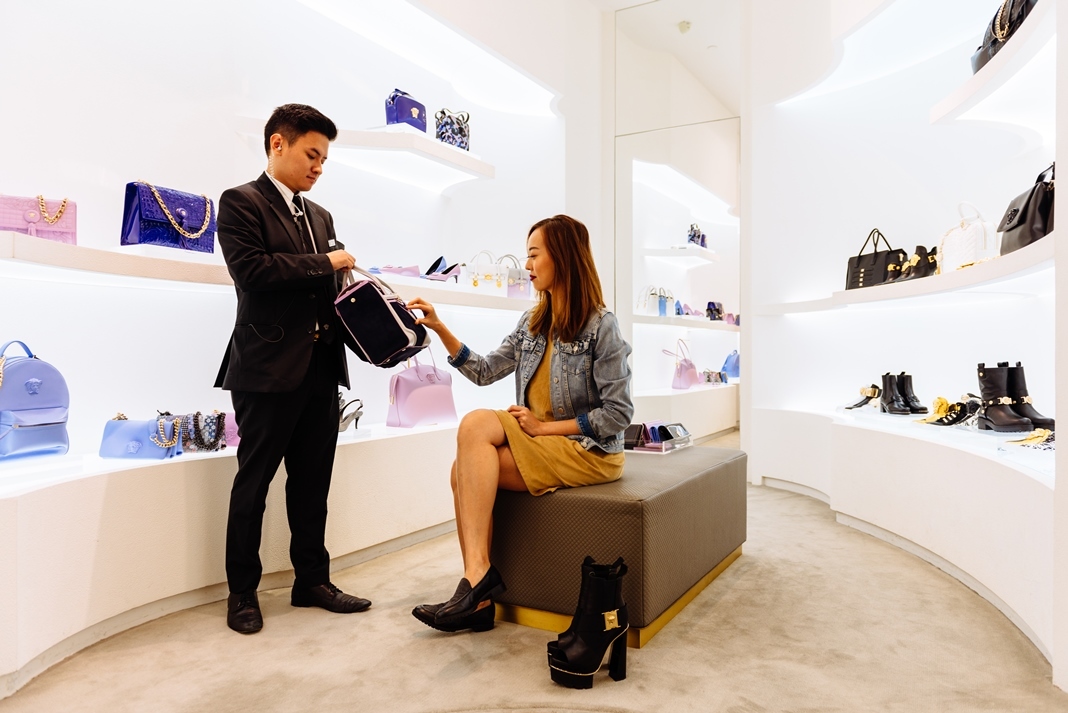 Verdict While the lack of a personal stylist to bring you through the shops might not be everyone's cup of tea, this hands-off service is great for people who already know what they want and prefer some privacy while browsing.
Price $250. A $250 voucher is redeemable with a minimum spend of $1,000 at MBS. A complimentary TWG Tea afternoon tea set and buggy service are included.
Book an appointment at bit.ly/mbspersonalshopping at least two days in advance.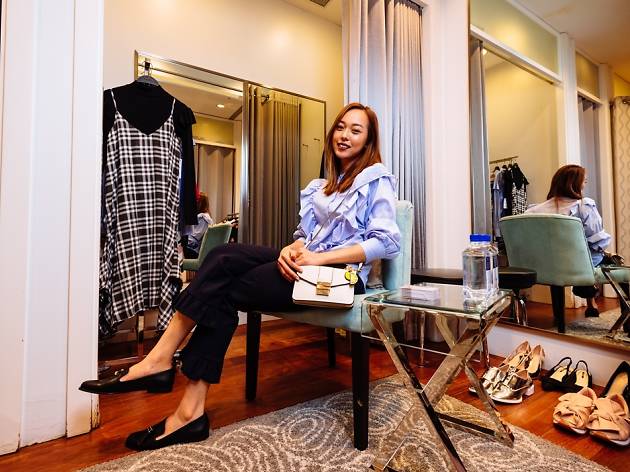 Photo: Ahmad Iskandar Photography
The personal shopping suite in Zara's Liat Towers outlet is a cosy space: it's found at the end of the ladies' changing room, partitioned by a thick curtain. Two racks of pre-selected outfits based on the initial profile I had sent the personal shopper sat in front of a full length-mirror. She walked me through the store, pointing out new arrivals and the theme this season (ruffles, lots of ruffles). She suggested pieces I normally wouldn't have given a second glance to, and I ended up with more outfits than time to try them on.
Verdict The ever-changing racks at a fast-fashion store like Zara can be overwhelming, so it's great to have a second opinion, especially from one who knows the hot pieces of the season. Think of it as shopping with your best friend. And if you do want to shop with your BFF, the personal shopper can accommodate more than one person at a time.
Price Free. Basic alteration services are provided for a fee.
Two locations, 541 Orchard Rd, Liat Towers and #B2-08/113 The Shoppes at Marina Bay Sands, 10 Bayfront Ave. Email zarapersonalstylist@rsh.com.sg to book an appointment at least three days in advance.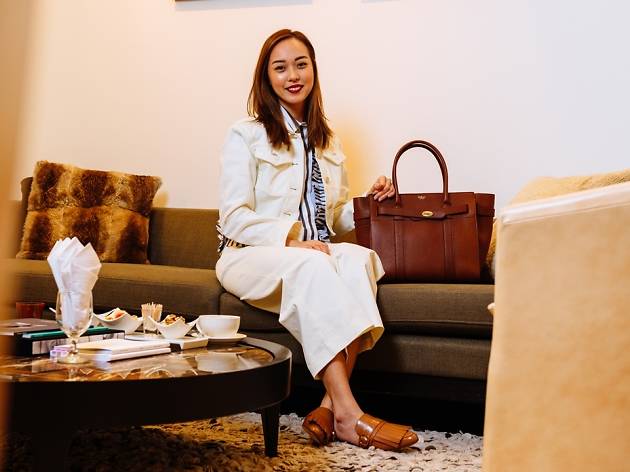 Photo: Ahmad Iskandar Photography
After a chat over snacks and coffee to ascertain my style (clean, simple lines) and lifestyle (always on the go), style advisor Lani Chan got down to business immediately. Alexander Wang and Stella McCartney in Hilton Shopping Gallery were our first two stops as these are brands that appeal to the 'younger crowd' (read: mid- to late 20s). We then hit up Marni and Dries Van Noten, before ending the trip at the Club 21 store in Forum The Shopping Mall. The selection was done swiftly, with Chan dispensing tips on how to mix and match pieces.
Verdict Obviously, regular shopping sprees in Club 21 are for those with deeper-than-usual pockets. But don't rule out the idea of dressing up for a one-off special occasion with Chan, who'll work within your budget and help you maximise your buys through skilful styling.
Price $300, but this will be waived with a minimum spend of $1,000 with Style Services. Other add-on services include hair styling and makeup ($150), a two-way limo transfer to the Style Services suite ($120 per limo) and personal colour analysis ($200).
#02-20/21 Hilton Shopping Gallery, 581 Orchard Rd (6304 1388, club21global.com). Orchard. Daily 10.30am-7.30pm. Email styleservices@club21global.com to book an appointment at least three days in advance.
Try these other personal shopping experiences, too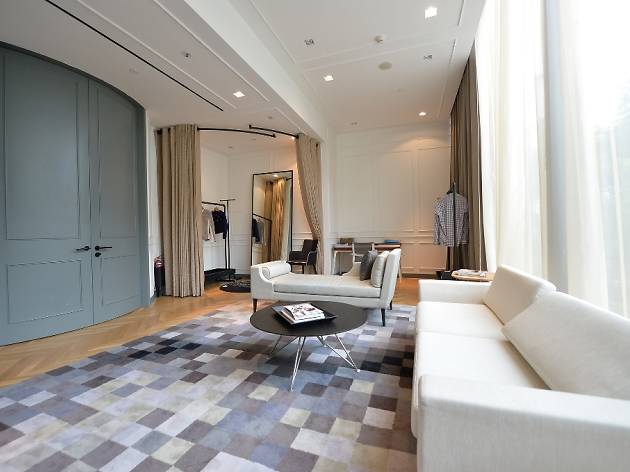 The team of four personal shoppers at Robinson The Heeren – Ysabel Tao, Felix Chung, Yena Lee and Shaun Lim – will shop for you from top to toe, and then more. Their expertise lies not only in women's and men's fashion, but beauty, home and lifestyle, too. So whether it's a closet overhaul, furnishing your new bachelor pad or picking the perfect bridal gift, the team has got you covered. Just fill up an interactive questionnaire on the website to fine-tune your shopping needs and requests before meeting the personal shopper at the department store. The service is available in one- or two-hour sessions and takes place in the privacy of a dedicated personal shopper lounge on the third floor. Best of all? There's no minimum spending required so you can shop with ease.
Price Free. Complimentary local delivery with a minimum spending of $120.
260 Orchard Rd (6735 8838, robinsons.com.sg/the-heeren). Somerset. Daily 10.30am-10pm. Book an appointment at robinsons.com.sg/services.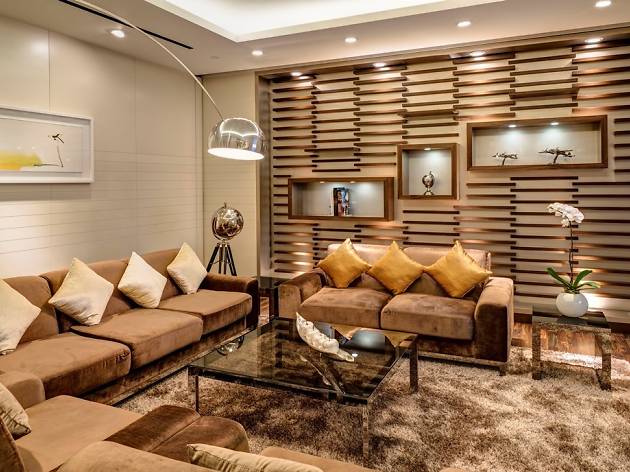 Photo: HansSchlupp
T Galleria by DFS has a slew of duty-free goods to be unearthed and you can do that with the help of a personal shopper. Although the service is only offered through DFS' LOYAL T programme, anyone can sign up for the membership with any purchase across DFS locations globally. The service takes place in both the members-only Prestige Lounge and throughout the store with complimentary delivery of the merchandise purchased. Other benefits include private showings, previews and priority pre-ordering of DFS-exclusive pieces such as the recent Bulgari-Bulgari pendant and BurberryxDFS collection.
Price Free for LOYAL T members.
25 Scotts Rd (6229 8100, www.dfs.com). Orchard. Mon-Thu & Sun 10am-8pm; Fri & Sat 10am-9pm.