The best of City Square Mall
The best shops and restaurants in City Square Mall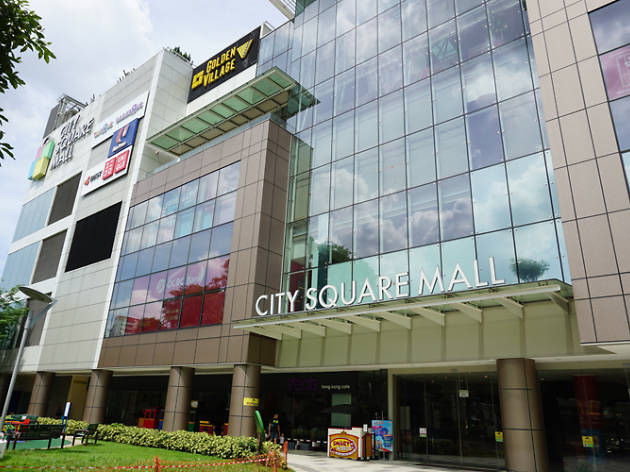 Young artists are encouraged to breathe life to their dreams at Global Art. A typical class (from $45 for 90 minutes) encourages children aged five and up to dabble in acrylic painting, handicrafts and clay-modelling. Those aged three and four can participate in drawing and colouring lessons ($37) in the 60-minute junior programme.
Read more
First Words is one of the largest children bookstores around, carrying a wide assortment of children books (from $8) in different genres and languages – no doubt your kids will find their next favourite bedtime read here. 
Read more
Pancakes are great dishes for tiny hands. Here, you can stick to the safe choice and pick the classic fluffy American pancakes (from $13), or be more adventurous and try the thin French crêpes (from $16) or the spongy Holland poffertjes (from $16). Either way, you'll get your pancakes piping hot straight from the griddle, with a golden crunchy ring around the edge.
Read more
Chocolates are always a hit among children, but it's not often you get to hit them back. Not so at this chain. The Cocoa Bolas ($6.90) are fist-sized balls that you'll need a wooden mallet to crack into to reveal crispy, savoury pastry in the middle. It's believed that this unique local dish from a small European village brings blessings – but we think it's just heaps of fun.
Read more
We've got to admit, this is for the adults as much as it's for the children –because made-to-order fried chicken wings (from $7.95) need no more explanation. Choose from 11 flavours, like the Louisiana rub and hickory-smoked barbecue, which are popular with the adults, or garlic Parmesan for the kids.
Read more
Go now
The city's first eco-mall, located in Little India, has a 49,000 sq ft park called City Green and organises Sunday mall walks in cooperation with the Health Promotion Board.
Read more
See more
Shopping is one of Singapore's national pastimes and we've all spent time walking from mall to mall (sometimes to escape the sweltering heat). But do you know which one's the best for camping gear or the best for entertaining your kids? Here we round up the best shopping centres and more, all for your retail therapy. Shop hard.
Read more