The best of Queensway Shopping Centre
The best shops and restaurants in Queensway Shopping Centre
Laksa wars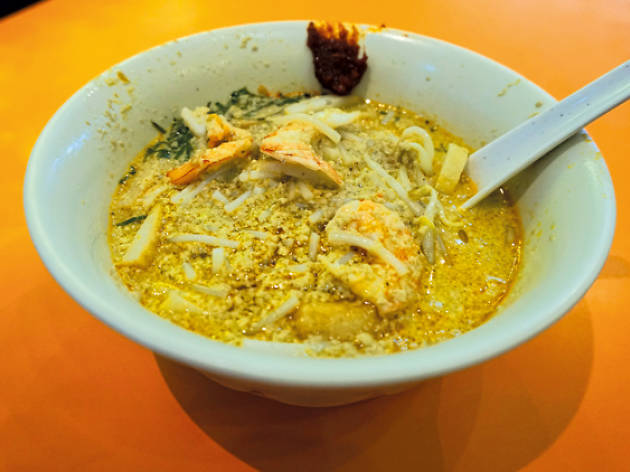 The two stalls in the mall – 328 Katong Laksa and Janggut Laksa – serve the noodle soups in the same way: with a spoonful of sambal and finely chopped laksa leaves you stir in your soup. No chopsticks necessary – all you need is a Chinese spoon.
While the Janggut laksa ($4) is a tad too mild, stirring in the toppings instantly lifts the entire dish from 'meh' to 'shiok'. The one from 328 ($4.50), on the other hand, comes in a bigger portion and is significantly spicier than Janggut's – but it lacks in the flavour department, even with the toppings.
WINNER: Janggut Laksa
Go now
We love Queensway Shopping Centre for its cheap sneakers, racquets and sporting apparel. You can get a pair of Nikes for less than $100 depending on the shoes you have set your eyes on. It's not for fashion-forward types as the shops sell last season's leftovers. But at least it won't cost you an arm and a leg. As the prices vary between shops, we'd recommend that you browse for a bit before buying.
Read more
See more
Shopping is one of Singapore's national pastimes and we've all spent time walking from mall to mall (sometimes to escape the sweltering heat). But do you know which one's the best for camping gear or the best for entertaining your kids? Here we round up the best shopping centres and more, all for your retail therapy. Shop hard.
Read more