You've seen it around town: cosy puffer bags, brightly-patterned resort shirts, and compact laptop carriers. The Paper Bunny products are beloved for their style and functionality, and for that reason, sell like hotcakes every time they hit the shelves.
On November 18, the homegrown lifestyle brand celebrates 10 years in the business. And what a wonderful ride it's been. Founded by legal counsel turned designer-entrepreneur Jaime Lee and her husband Justin Tan in 2013, it started as a small online brand selling planners, notebooks, cardstock, and other paper products stamped (in Jaime's calligraphic hand) with inspiring quotes.
Today, The Paper Bunny has carved out its own space. Quite literally, with a physical store at Takashimaya that draws lines with every collection's drop, as well as shipping to more than 50 countries worldwide. But the reason the brand resonates so strongly? A consistent message of empowerment and intentional living that you see all through its social media and in its products: in the inspiring quotes and mindful activity sections of its planners, in its sustainable collection of reusables, and in the thoughtful design quirks of its multi-functional totes and holders to fit the lives of busy individuals looking for organisation and ease.
On speaking to Jaime at an event earlier this year, it was not hard to see where that spirit radiates from. Often seen as the creative force behind The Paper Bunny, Jaime's presence is warm, pensive, and underpinned by a deep sense of gratitude at every turn. As big fans of the brand, we catch up with her ahead of its 10th anniversary collection launch and the Christmas shopping season, eager to get her thoughts on shaping trends, building unique brands, and living a life with intention.
RECOMMENDED: 50 best shops in Singapore and Best places for Christmas trees, wreaths, and decorations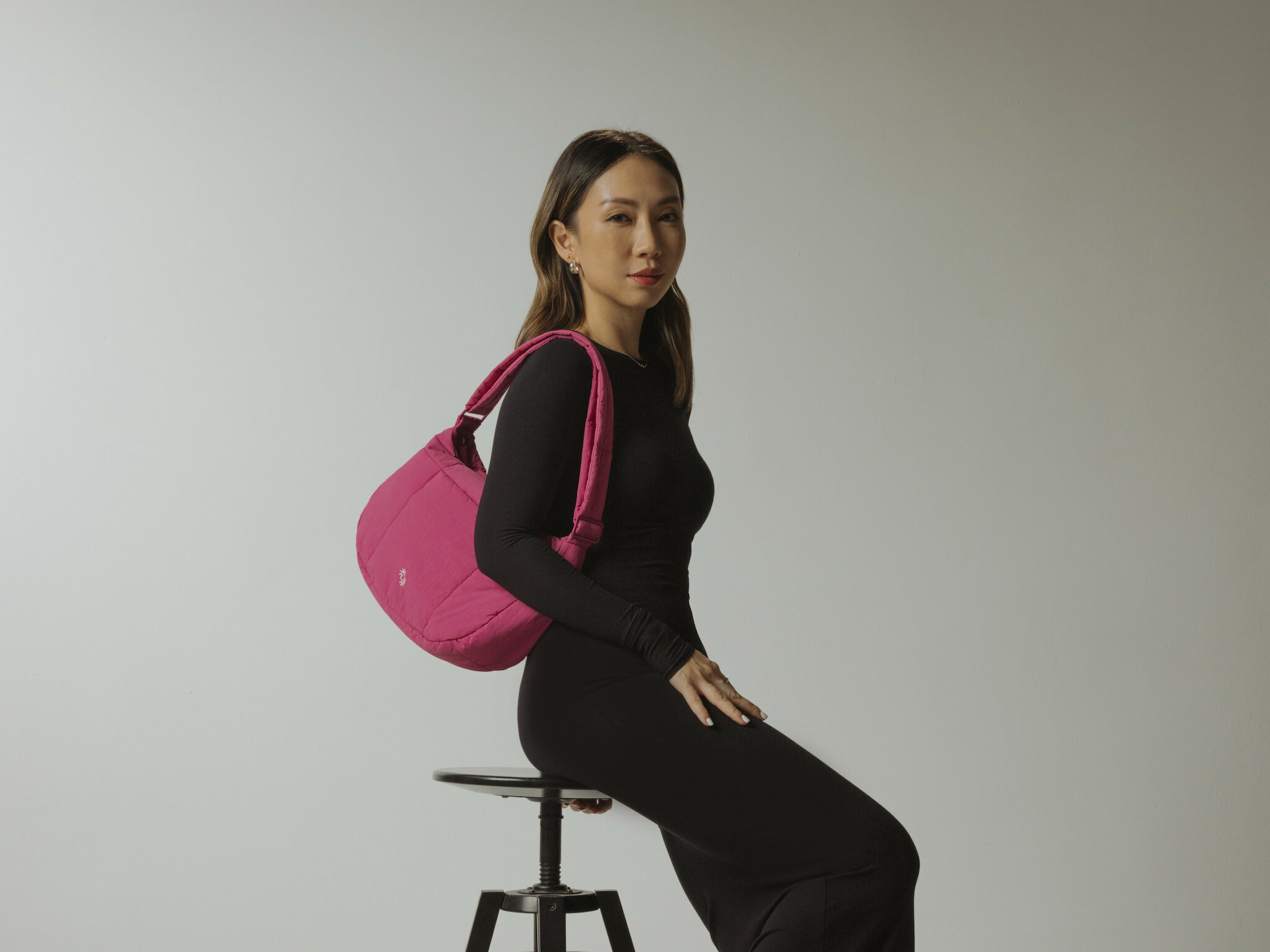 Hi Jaime, thank you for taking the time to do this interview with us. First up, how has 2023 been for you?
2023 has been a whirlwind! Between being a mom and another exciting year at work with The Paper Bunny, it's been a lot of coffee, not as much sleep as I would like and non-stop action but with a heart overflowing with gratefulness. I couldn't be more thankful.
This year, we really saw the puffer bag craze take off and it won't be remiss to say that The Paper Bunny has been the face of that in Singapore. Why do you think everyone's so crazy about it?
It truly has! I think people love it because of the lightweight and comfortable quality of a quilted product, and something about the additional tactile factor of a puffer piece makes it hard not to be drawn to it. You know that when you shop with TPB, you'll get not just that, but also the full experience of a thoughtfully designed piece that you can enjoy in your everyday life.
Speaking of trends – it's hard enough to stay on top of them. How do you spot or even create the next big one? Is that the goal in the first place?
We keep ourselves updated, but we don't start our ideation trying to spot the next big trend or trying to create the next hit product. Our priority is always to create good products that stem from customer needs, and to make them the way we would want them to be as customers ourselves from both an aesthetic as well as a functional perspective.
We keep ourselves updated, but we don't start our ideation trying to spot

the

next big trend or trying to create

the

next hit product.
From selling stationery online to a physical store and worldwide shipping, TPB has come far. What does it take to stand out and thrive as a local brand?
We couldn't be more grateful for the support that we've been given all these years. This year, we celebrate 10 years of TPB. I've learnt that the only way to stay ahead is to stay ahead – we are always looking forward, always evolving, always seeking to listen and improve and pivot and grow. I think that spirit that the team has, has kept us constantly seeking progress and brought us to where we are today.
I think one thing that people underestimate greatly is the power of a healthy team. Attracting and building the right talent and giving people a space to flourish is undoubtedly and infinitely more powerful than the strength of one strong voice, and in turn attracts more talent. We get people from everywhere coming up to us to tell us that they think we've got a great culture and a healthy environment from what they see and hear. I think good, talented people also want to be part of that. Where we are today is a result of the collective effort of a hardworking and creative team thriving in their areas of strength that I've had the privilege of working with.
TPB is built around the idea of an "intentional everyday life". What does that mean to you?
An intentional everyday life to me is one where you live your life choosing the decisions you make, crafting the life you want, rather than living on autopilot. Living on autopilot is draining, living intentionally is empowering.
You can come to TPB to build that intentional life you desire – get a Bottle Buddy to carry your bottle to stay hydrated on that new walking habit of yours, pick up a Utility Laptop Bag for a more comfortable commute that still looks great with your work outfits, choose a reusable in that print you fancy and save on one single-use plastic bag in the process, get a Puffer Carryall that supercharges your gym-to-work routine now that you can carry everything in one place presentably, or a 2024 Planner to start your day with so you can get more organised and less anxious in the coming year – and the list goes on.
I think one thing that people underestimate greatly is

the

power of

a

healthy team.
How are you bringing those values into your own life?
To me, an intentional everyday life looks like regularly choosing to make time for dinner and bedtime with my kids, drinking a glass of water in the morning together with my supplements, reading instead of scrolling before bedtime, journaling to clear my mind.
I'm still learning to do better, but living intentionally is a constant and active process – I'm learning as I go too.
Is there a particular place in Singapore you like to go to when you need a reset?
There is no one particular place but I like to hide out in a café to have coffee alone when I have the luxury of that time to work through my thoughts or plan for the year.
Time has flown and we're wrapping up 2023. What are some tips you have for our readers to live the rest of the year with intention?
I find that taking time to recalibrate and sit with my thoughts gives me a better understanding of what matters to me in the season I am in, and helps me reprioritise and make better decisions that align with what's important to me. The end of year is always a very hectic time. I personally find blocking out time in my calendar for journaling my thoughts really important in helping me unknot my season and help me prioritise better – definitely something I recommend to all busy multi-hyphenates.
An intentional everyday life to me is one where you live your life choosing

the

decisions you make, crafting

the

life you want, rather than living on autopilot.
What can we expect from TPB in 2024?
It's going to be an exciting new year, with lots of newness we'll be sharing with our community. You can be sure we will be bringing you only our very best.