The best shops to buy Christmas decorations
From department stores to quirky little finds, here's where you'll wanna do all your Christmas shopping
We love Crate and Barrel for its eclectic selection of ornaments. Here, you'll find felt Santas, cheery gingerbread men, colourful Nutcrackers, and loads of quirky cute animals like owls, lions, bears, and reindeer. Perfect for those who shun red-and-gold or blue-and-silver trees for something a little more unexpected.
Read more
You don't need an excuse to shop at IKEA's two outlets but with Christmas coming, the Swedish furniture store will be packed with Christmas goodies for you to decorate your home with. Think mini Christmas trees for your table, fairy lights, winter-themed pillow cases, candle displays, wreaths and hanging star mobiles. Then stop by the food section to stock up on Daim chocolates, lingoberry preserves for the turkey and the signature meatballs for that Christmas potluck at home.
Read more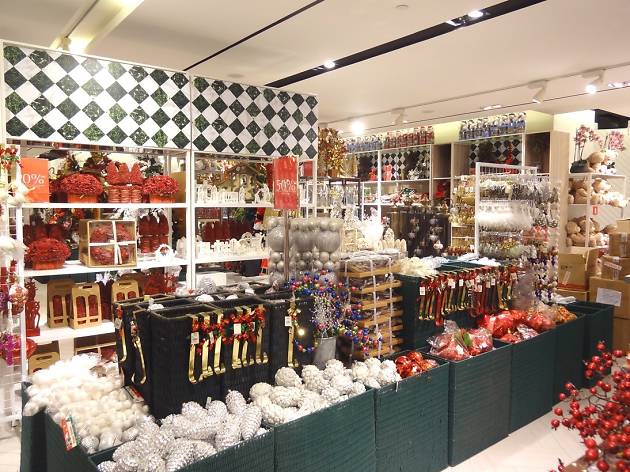 Metro
So it's not the coolest department store around, but don't dismiss Metro just yet. Go for gold with majestic-looking ornaments, or opt for frosted sophistication with lace baubles and glass angels. But if you feel like sticking to the classics, there'll be boughs of holly and everything in red and green for you the deck the halls.
Guide to Christmas 2016
Never mind the tropics – Christmas is still the most magical time of the year in sunny, snowman-free Singapore. Read on to find out the best events, festive meals, Yuletide desserts and, of course, a gift guide that has ideas for just about everyone. From all of us here at Time Out Singapore, here's to a very merry Christmas!
Read more