Interview: Kumar
As homegrown comedian and pioneer drag queen Kumar turns 50 this year, the man behind the glitter and sass sheds it all – but just a lil – to get real with us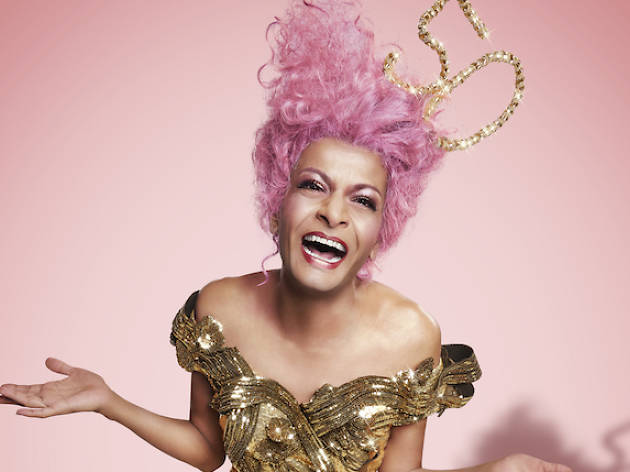 You know him. In fact, everyone does. Kumarason Chinnadurai, otherwise better known as Kumar, is no stranger to our local comedy world. Since his foray into the entertainment industry almost 30 years ago, the sharp-tongued funny man has built his image on bold and brash jokes – with a whole lot of glam and glitter. A prominent drag figure in Singapore, Kumar drips with sass and wit as he tackles relatively taboo topics such as sex, race and religion.
To celebrate his upcoming 50th birthday, Kumar's throwing a big bash with his latest show Kumar50 at Capitol Theatre from February 28 to March 11. Be prepared for endless dancing, singing and fun. Before he puts on his pink wig, though, we catch up with the queen of comedy himself…
How did you come to realise that being a comedian was your calling?
Honestly, for me, it wasn't a calling. When I started doing comedy about 30 years ago, I really just needed the extra money to support myself.
Obviously, things were different when you started your career in comedy and drag all those years ago. What was it like when you first started out?
It was very scary. I had absolutely no clue about stand-up comedy and the authorities were constantly on my back about my performances and shows.
Many have said that you basically paved the way for drag performance in Singapore. How do you feel about younger and up-and-coming drag performers and comedians who look up to you?
Most people have to realise that first and foremost being a drag performer is not a freak show. Then, they will start looking up to you for the right reasons.
Do you think there have been any drastic developments in the local drag culture since you first began? In your opinion, has it gotten better or worse?
Things have definitely changed. In my opinion, drag culture is all about dressing up now. But it's also so much more than that – it's actually a form of art.
"Drag culture is all about dressing up now. But it's also so much more than that – it's actually a form of art"
Well then, do you think drag comedy will ever become mainstream in our society?
I think I'm already mainstream!
What about your favourite moments – can you recall any memorable performances you've had throughout your career as an entertainer?
None, because there are too many to recall. Every time I'm on stage, it's a brand new exciting experience.
Being a performer is not an easy ride. What are some of the struggles you've faced?
It was definitely not easy initially but I think my mum is slowly starting to believe that I'll never get married!
If you had to choose between being a comedian, dancer or an actor – which one would you pick?
You mean right now? Then I'd choose being a comedian. Although my dream was to be a dancer when I was young. But thank goodness that didn't happen.
Okay, if you could live for another 50 years what would you look forward to?
The new Prime Minister and the many good changes he will bring about.
Want more Kumar? Check out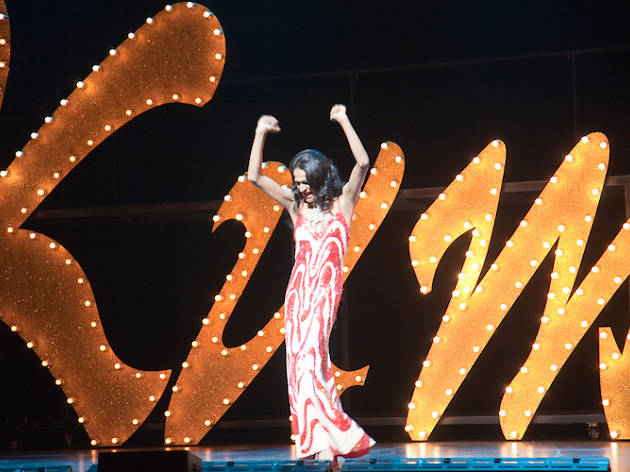 We take a peek into the comedian's glamorous wardrobe and ask the OG local drag queen to pick five of his favourite stage outfits from his past shows.