Interview: Paul Lucas
Paul Lucas talks to us about his roles in The 39 Steps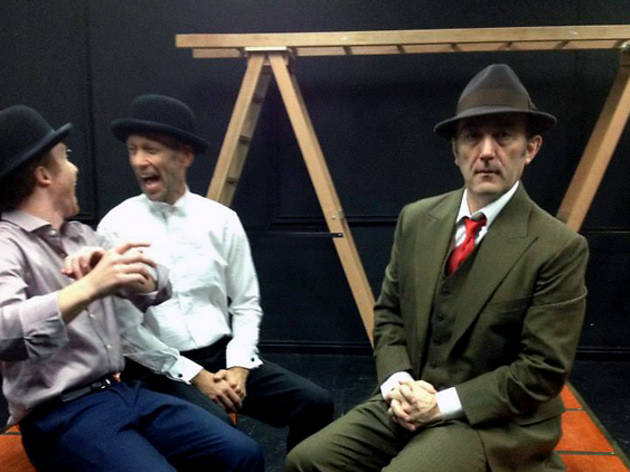 It's a play that's adapted from an Alfred Hitchcock movie, which was in turn based on a 1915 novel by John Buchan. We are, of course, talking about the deliciously British farce that is The 39 Steps.
This year is the centenary of the publication of the original book – yes, there is more happening in the world than just SG50 – and local company Asylum Theatre is staging the play here. Four Singapore-based actors are set to take on over 100 roles between them, bringing the audience on a journey into a world of espionage, beautiful women, and dark, dark secrets. One of the cast members, Paul Lucas, tells Gwen Pew more.
Lucas first came across The 39 Steps in London: 'Some years ago, I went to see the play on the West End and I was a hundred percent entertained by its slapstick, cartoon-like comic style. I've loved the show ever since.'
He will be taking on about 13 roles in the upcoming production: 'That's a whole lotta roles in one night, lemme tell ya!'
His favourite role is actually three crazy roles combined into one: 'What do I mean by that, you ask? Come see the show to find out.'
One of the most difficult things about his roles is that he has to pick up a range of English and Scottish accents: 'It's not easy for a West Coast American boy from Seattle. The Scottish accents are my greatest challenge, but because The 39 Steps is a farce and a fast-paced romp, I'm pretty sure the audience won't notice – or even care about – any "little inaccuracies" that I may stumble upon! The nature of the show is complete and utter wackiness, which almost begs the actors to struggle with multiple roles and accents – it only makes it funnier.'
He's got more projects lined up for the rest of the year: 'I do the occasional commercial, film, cartoon voice or TV show, but aside from those, I will appear in Holiday in My Head – also by Asylum Theatre – at the Drama Centre in November and December. It's another fun, light-hearted comedy.'
Catch The 39 Steps at The Drama Centre.