Valhalla and the Chambers of Asgard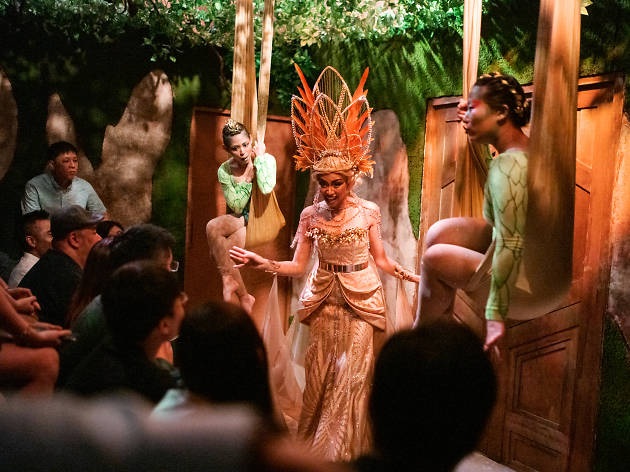 1/4
Photo: ANDSOFORTH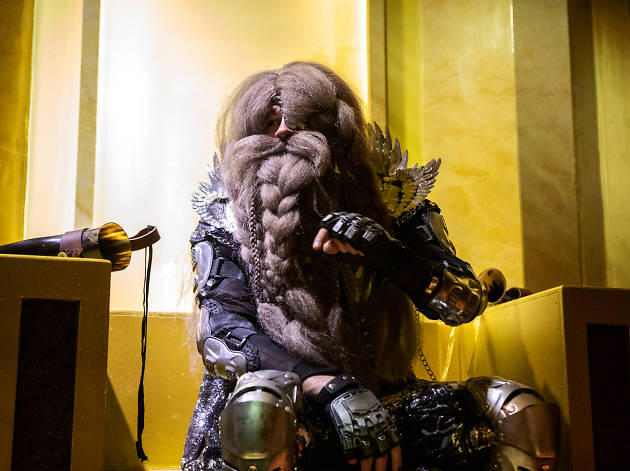 2/4
Photo: ANDSOFORTH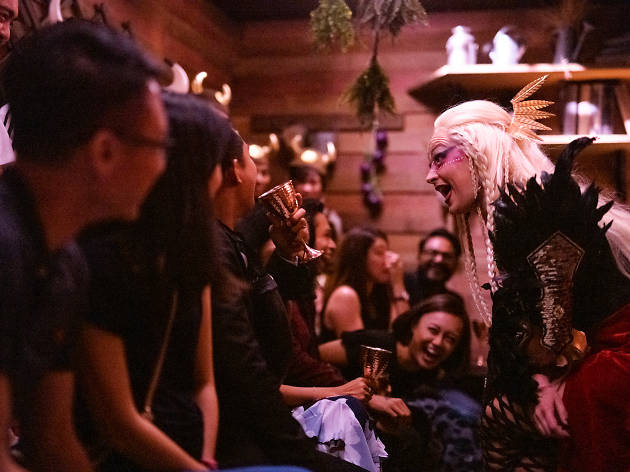 3/4
Photo: ANDSOFORTH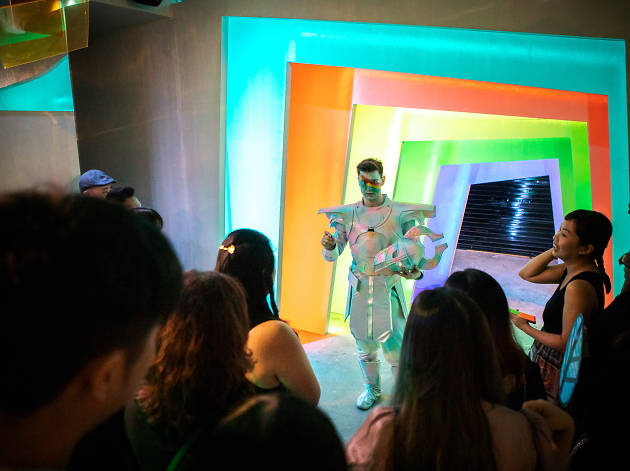 4/4
Photo: ANDSOFORTH
Time Out says
Feast with the gods of mythology at Valhalla and the Chambers of Asgard, ANDSOFORTH's latest multi-room immersive theatre dining experience format. The local theatrical company partners up with Highland Park to introduce the mystical world of Norse mythology to local audiences. You'll meet heroes of yore – like Grimhildr, Eir, Odin and Freya – who come to life with the power of storytelling and theatre.
The immersive performance is held at a secret location, which is only revealed to participants 24 hours before the slated time. You'll take on the role of Vikings, shield-maidens, and village folk (and are expected to dress the part), before journeying through the realms of Asgard. But here's a caveat, the gods are in disagreement as Ragnarok approaches, and you'll have to choose to fight alongside Odin, or head towards greener pastures with Freya.
Together with our fellow comrades, we traversed through seven uniquely designed rooms – after hydrating ourselves with a Highland Park whisky-infused drink at The Bifrost Bar, that is. We feasted with Grimhildr while practicing our war cries, helped Eir (the goddess of healing and medicine) to create potions, and even got involved in Thor and Loki's poetry slam.
And hey, you can't go to battle before fueling yourself with food. Nourishment for your soul (and stomachs) comes in the form of a five-course dinner and a complimentary welcome drink – containing whisky, of course. If you're still thirsty, you can purchase cocktails at the bar from $23. And don't expect a fancy, Michelin-starred meal. This is Asgard, after all. The Norse-inspired dishes, like goat stew with Nordic volcano bread, were fit for a Viking.
We're not going to spoil the menu or the experience for you. It's all part of the fun. All in all, ANDSOFORTH's latest production makes for a unique night out with friends. We definitely recommend it if you love immersive theatre, or are just a Norse mythology geek.
See you in Valhalla!
Due to popular demand, ANDSOFORTH will be extending the show until 15 February 2020. For more details, visit www.andsoforth.com.sg
Details
Users say