We interview Hossan Leong on his new stage role in Souvenir
Actor Hossan Leong shares his secrets on prepping for the role and what he's up to next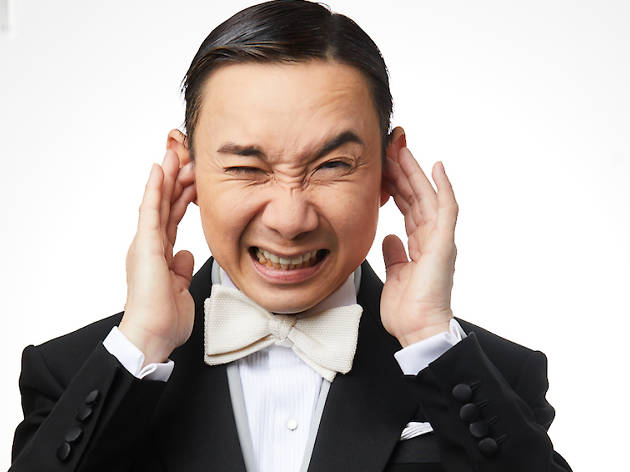 You've seen him on local television and the silver screen, now Singapore's favourite thespian (and self-proclaimed Francophile) is polishing his piano skills for his role as Cosme McMoon in the internationally acclaimed, side-splitting play Souvenir. Here's what he has to say about his new role, his latest HBO series and the Singapore arts scene.
Besides being one of Singapore's favourite entertainer, tell us about the Hossan Leong we don't know.
I'm a homebody. I love to cook all sorts of cuisine, from Tze Char to Mod Oz to pseudo-French.
Your next stage gig is Souvenir, tell us how you prep yourself up for the role.
I practise the piano. I haven't played the piano for some years now and my fingers a bit rusty on the keys.
Now that we're seeing you more on stage, does that mean less screen time?
Not at all! Watch out for Grisse, a new East-meets-West period drama series premiering on HBO later this year!
If you could star in any theatrical production, what would it be and why?
I used to have these dreams and hopes to play certain roles but now, I don't have them anymore. I love what I do now, and I am very content and happy. When a plump role comes my way, so be it! I'll relish the present and appreciate the now.
What are your thoughts on Singapore's performing arts scene?
I think it's really blossoming but the phobia that the 'powers-that-be' have of the Arts – that it can subvert, change minds, et cetera – can cause a clamp down on funding and ramping up censorship, which are all done in a very insidious way. And, sadly, that's what's stifling growth and artistic development.
What's next in-store for you?
I'll be directing the Wild Rice year-end Pantomime – A Singapore Carol. Also keep your eyes peeled next year as I'm coming back with a brand new one-man show, Hossan-ah! The Lao Liao Tour comes to you, debuting in August 2019!