A deafening silence hangs through the air of Singapore's theatres. The stages where the city's most talented creatives once walked have been stripped bare. The seats from which the audience would spring up in thunderous applause have gathered a layer of dust. While restaurants, cinemas, museums and even hotels have reopened to the public – theatres remain shut. And no one knows when they'll be allowed to reopen.
Looking beyond our border offers no clear answer either. In New York, the Broadway League has announced that it'll remain closed for the rest of the year. And over in London, West End is slated to reopen in October, albeit only for selected shows.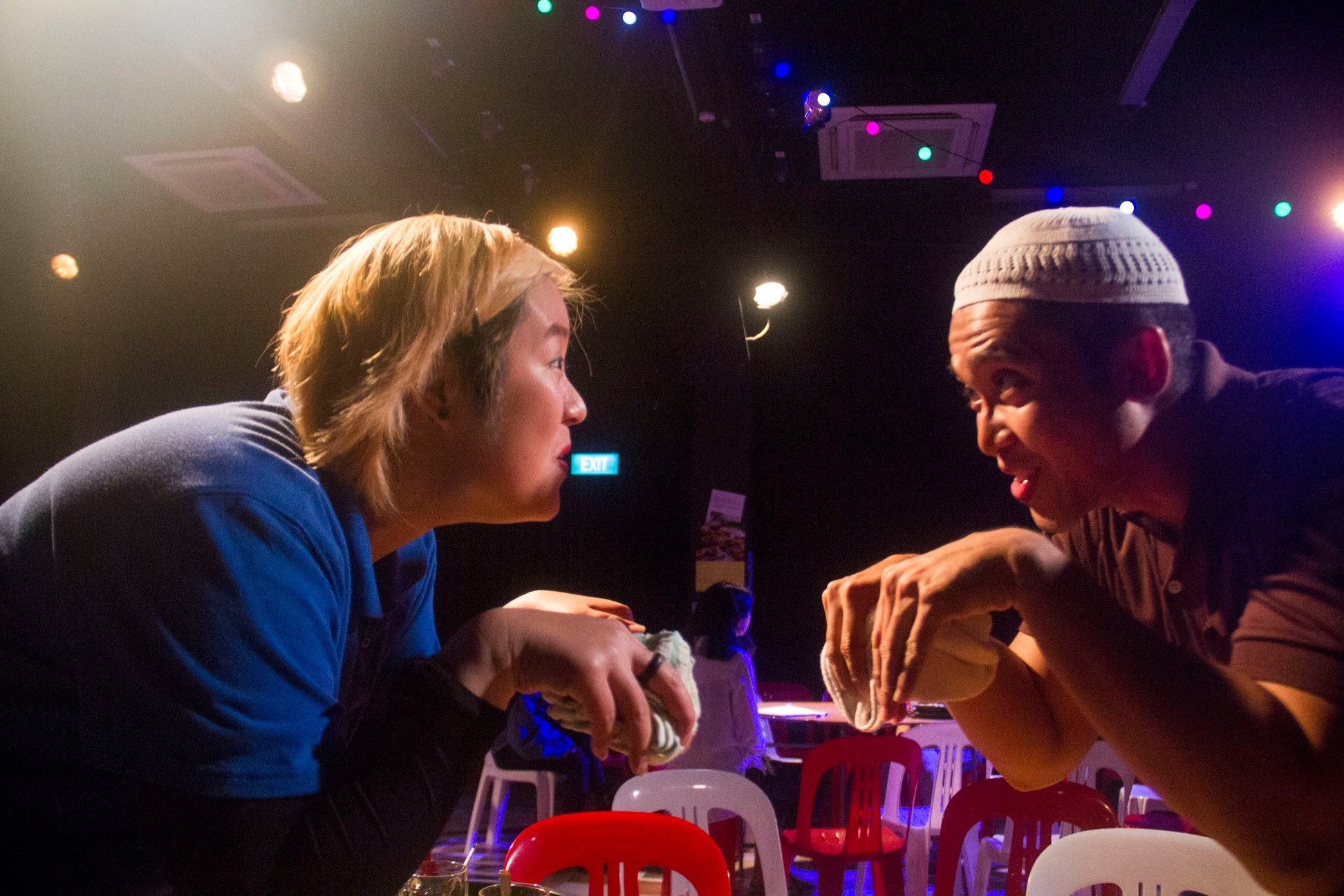 In Singapore, theatre practitioners are stumbling in the dark: "Considering the government's approach to the reopening of our economy in three phases, theatres [could only] get to open in the last stretch: Phase 3," says Adeeb Fazah, Artistic Director of The Second Breakfast Company. "In our heads, this means we will only get to return to theatres probably at the end of the year. Even then, we're worried about the sentiment on the ground, and about doing the responsible thing for everyone on the team as well as our audiences. Just because the measures are lifted, do we then rush back into the theatre? What is the most responsible thing to do?"
Charlotte Nors, Managing Director of Singapore Repertory Theatre (SRT), offers a different perspective: "Sadly, I don't see theatres reopening until 2021. But hopefully, it comes with a capacity that allows for a financially viable model. Cutting our capacity to 30 percent, for example, doesn't make sense – and the audience experience isn't great either. We must think about different models and balance safety with artistic output."
"We are all bleeding"
Despite the National Arts Council (NAC) stepping up to help keep the arts community afloat during these turbulent times, it's no secret that the pandemic has caused a major financial blow to Singapore's theatre industry. Wild Rice, which launched into its 358-seat space at Funan Mall in August last year, cancelled three upcoming shows at a projected revenue loss of more than $1 million, according to a report by The Straits Times on April 6.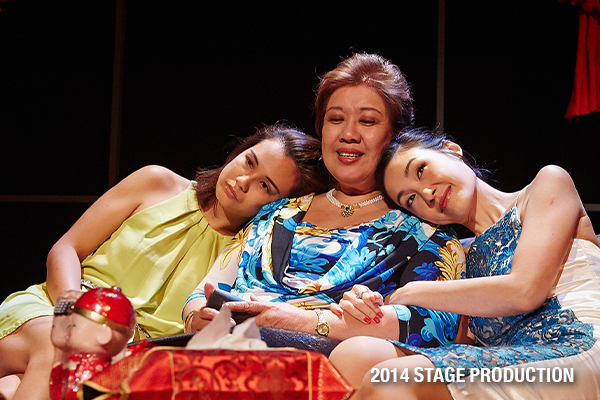 Similarly, SRT has cancelled six productions, most of its educational programmes, and its clients who have initially organised events at its space in the KC Arts Centre. "This represents a loss of several million dollars so financially, this is a very, very difficult time. But we find comfort in how we as a team learn, grow and explore new ideas," says Charlotte.
Pangdemonium shares a similar fate, shares Artistic Director Adrian Pang: "Any means of income has been all but halted for the theatre industry. We are all bleeding. If we do not get a more substantial cash lifeline soon from the powers that be, there are going to be casualties. Our theatre industry is young but has been evolving at an enormous rate over the past ten years, so for it to come to a desperate 'survival of the fittest' scenario is heart-breaking."
The aftermath

If local theatre companies start folding, its effects on livelihoods of people in the theatre sector – including freelance practitioners in multiple creative and technical disciplines – is potentially disastrous. "And if the arts industry is allowed to collapse, something that has come to represent the heart and soul of our community will be rendered virtually obsolete," says Adrian.
Already, we can see a glimpse of the aftermath of the pandemic on the theatre industry. Non-profit theatre company The Necessary Stage has just announced that it is being forced to move out of its basement home from August 2021. Not to mention the various freelance actors, producers, set designers and more who are losing income as the theatre scene comes to a halt.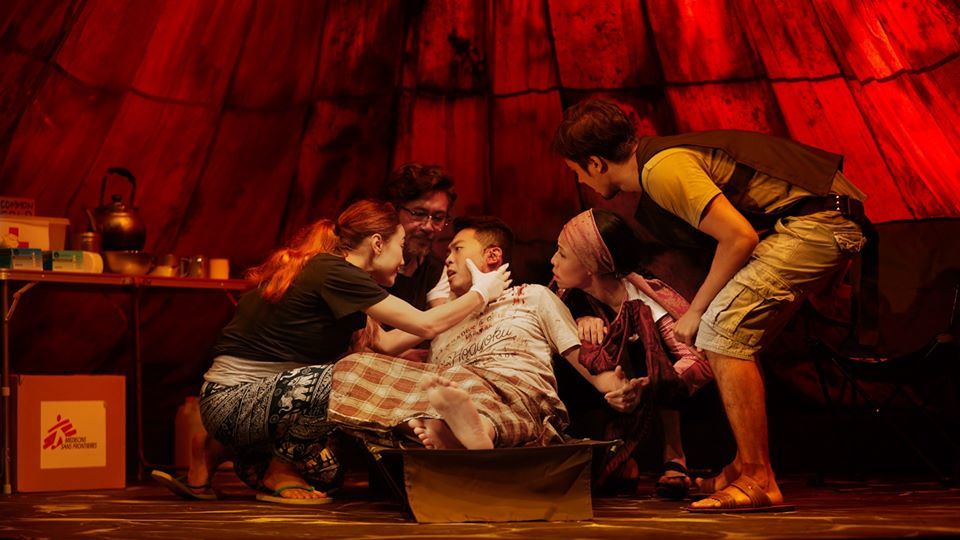 Survival of the fittest
Come what may, theatre professionals in Singapore aren't letting the pandemic dampen their spirits or their love for the arts. "Theatre practitioners in Singapore are a resilient bunch. Either they adapt to move their shows online, or they wait out the storm and come up with brand new ideas in the meantime," says Adeeb.
Over the past few months, local theatre companies have debuted some of their most illustrious plays for the first time online. Wild Rice's award-winning Emily of Emerald Hill, which evokes the golden age of Straits-Chinese culture from the 1930s, screened online to a round of virtual applause. Whether it's the audience's first or second time watching it, Late Company by Pangdemonium resonated differently when watched from the intimate setting of home. Not to mention the works that have been adapted to be presented online in the form of live readings, such as Theater Ekamatra's reading of Aidli Mosbit's 1998 controversial play Ikan Cantik via Zoom.
Going digital
During the circuit breaker, theatre lovers in Singapore changed the way we consume theatre – watching plays through our computer screens instead of in a physical black box or theatre hall. This is a promising indicator of the interest in theatre and arts in a city that is often viewed by outsiders as 'soulless'. But it goes without saying that the digitalisation of theatre is not a sustainable solution long term.
"With the relentless push towards digital, which goes against everything that theatre stands for, we are being forced to reinvent ourselves as half-baked YouTube video producers. And there are already people and companies whose actual jobs are precisely that. Aren't we encroaching on their livelihoods, notwithstanding the fact that we do not have their skills and expertise? Still, lemons and lemonade, as they say, and we are doing our best to grapple with this digital monster," says Adrian.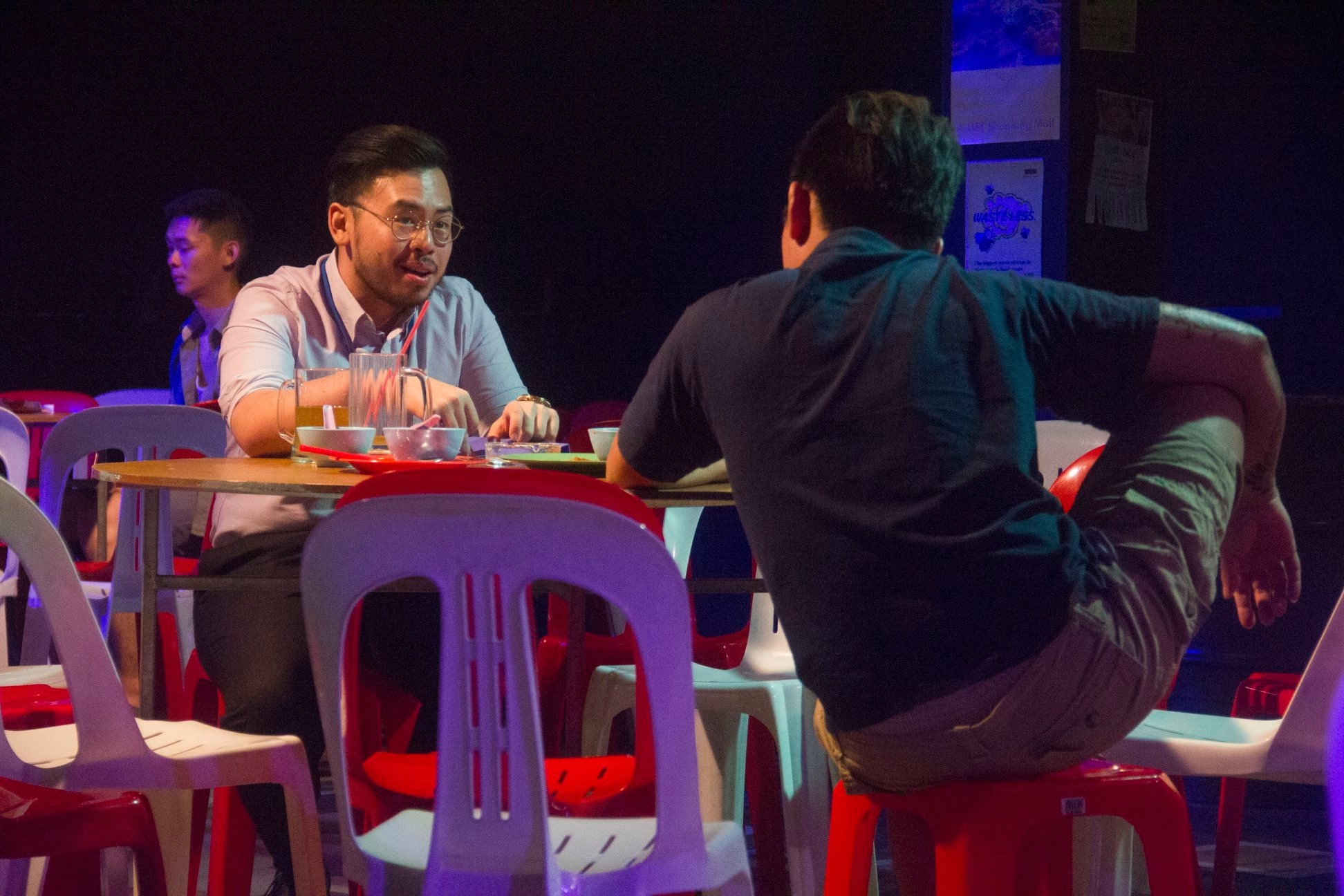 Adeeb shares the same sentiment: "I personally feel there is something about a live performance that can never be replicated. The live component of a theatre experience keeps audiences. Perhaps not anytime soon, seeing as how they might err on the side of caution at first, but when the time comes, I am confident audiences will return."
Gazing into the future
While theatre lovers around the globe would kill to know what the future brings, everything still seems unclear now. We can perhaps look at West End's reopening plans for more clues on what the new theatre experience entails. West End's longest-running show, The Mousetrap, is slated to reopen on October 23 to a reduced capacity of 550 (down by around two-thirds). The theatres are also implementing deep cleaning and social distancing systems, which include floor markings that do not damage the historic fabric of any listed buildings.

"We have read the plans of major theatres in Europe with reduced capacity; and while it is encouraging to see energy invested in reopening the theatres, the arrangements do not seem all too promising," says Adeeb.
Adrian throws out some ideas for the reopening of theatres in Singapore: "Is there some innovative but practical way to install transparent screens behind each seat, as a kind of "shield" in place of the two-meter distancing? Some office spaces seem to be implementing that already. What about mandatory face shields? We are of course mindful of the safety and peace of mind of the public, and so their readiness and willingness to sit in a roomful of strangers, even with masks on, for up to two hours, is something that might take a while to embed."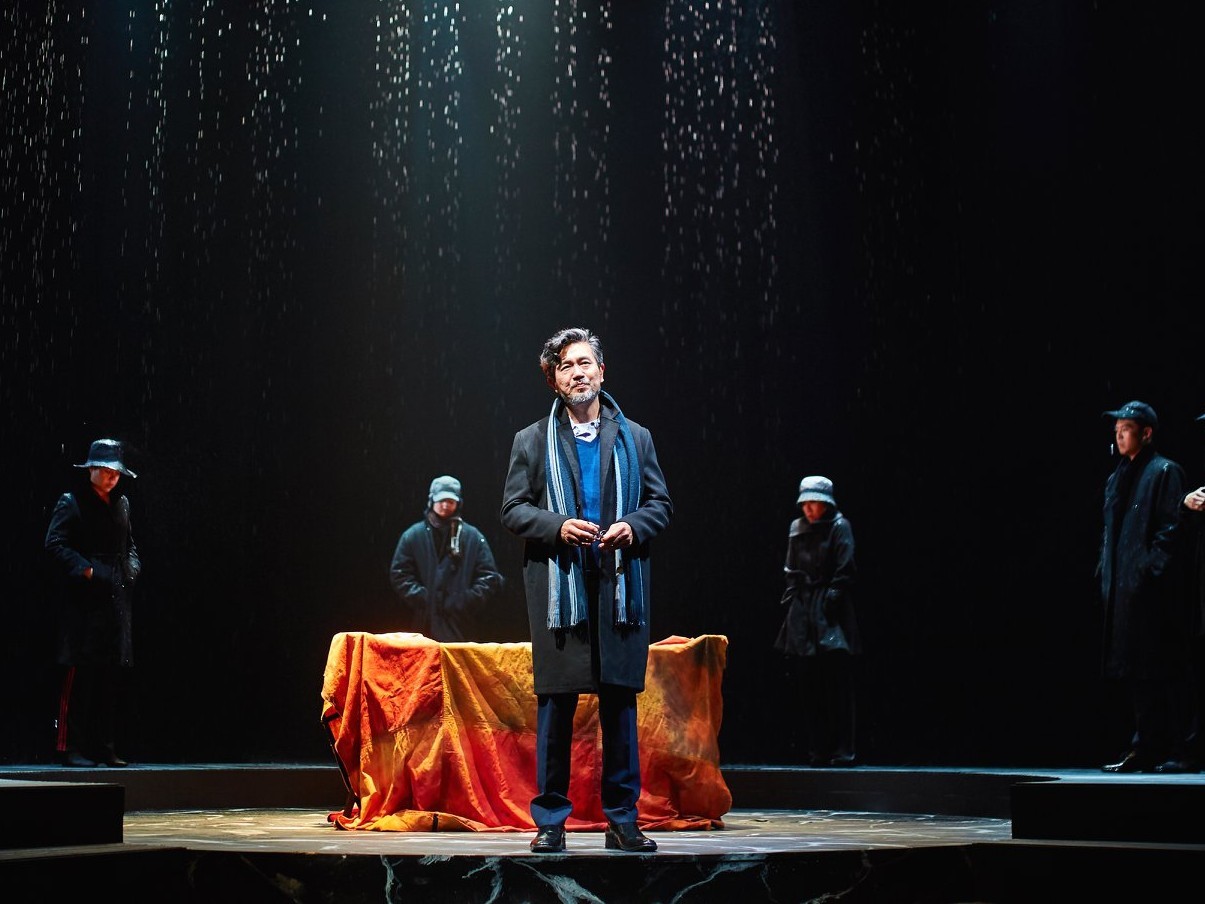 But, will theatre in Singapore survive?

"I wish I had a crystal ball," Charlotte chimes in. "It is hard to say, but theatre has endured pandemics and crises before and we will again. As human beings, we crave social interaction and meaningful conversations in a live environment."
Adrian, on the other hand, has doubts: "We are hoping that the trajectory of the pandemic heads in a healthy direction enough for these measures to relax before the end of the year. But in the meantime, this is a very anxious and scary period for us all."

A lifeline

Theatre lovers in Singapore can help do their part to keep the arts sector afloat. One way is to donate to the theatre companies of their choice to show their support. To help you get started, we've curated a list of theatre companies in Singapore – which includes a link to the respective company's donation pages. Alternatively, there's always the option to sign up as a patron of their favourite theatre groups, which grants exclusive access to upcoming shows and invitations to talks with directors and editors in the near future. At the very heart of it, a little kindness goes a long way during these turbulent times.