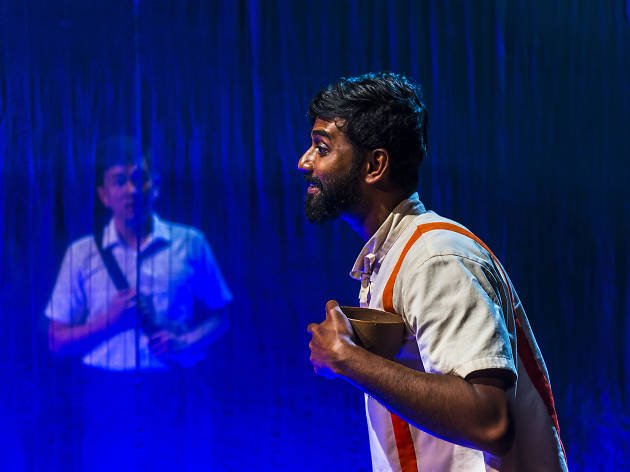 Singapore's theatre companies need your help – here's how you can contribute
Here are some responsible ways you can show support for our theatre industry
In case you haven't heard, the latest restrictions that were announced last Tuesday, March 24, mandates that all bars, cinemas, and other entertainment outlets are to be closed until April 30 – in a bid to tackle the escalating COVID-19 situation in Singapore. Since then, the remaining shows which were still soldiering on were put to a halt. Never mind that we've been seeing cancellations from touring groups and artists such as Hamburg Ballett John Neumeier and ballet superstar Sergei Polunin since February. Now, our local theatre companies are facing the heat too.
From The Theatre Practice's Four Horse Road, which had to close just two days after its opening night, to Wild Rice's Grandmother Tongue, An Inspector Calls, and HOTEL, plays and performances of all scales are affected. "We kept our shows going for as long as we could, knowing how theatre can inspire and bring a community together in troubling times," says Wild Rice's Founding Artistic Director Ivan Heng in a press statement. "However, the health and well-being of our patrons, artists and all who work with Wild Rice must take precedence."
New dates will be announced for Grandmother Tongue, which was originally scheduled to run from April 2 to 19, while An Inspector Calls (initially slated to run from May 7) and HOTEL (from June 11) will be postponed until 2021.
Why does it matter?
It's not a secret that our thriving but small theatre industry has been lacking funding lately, but this might just be the final straw. "This is an unprecedented black swan event that has affected the world, and frankly, it looks like the arts and cultural scene will be barren for a while," says Tan Shou Chen, Theater Ekamatra's communications consultant. "Theater Ekamatra is not immune to this." The theatre group has had to cancel two of its upcoming shows, Berak and Punggah, slated to run in March and April respectively.
"We've never, in our 32-year history, experienced such a pressing need for donor support. We will continue to guard minority theatre and the community that we serve and find new ways to bring theatre to people," he added.
These are truly trying times for the arts and entertainment industry in Singapore. And while social distancing is crucial at this point, we can still help our favourite theatre companies during this period. Here are some easy yet responsible ways we can continue to help sustain our theatre industry.
RECOMMENDED: Singapore's restaurants come together to donate meals for healthcare workers and how to support our restaurants and bars during COVID-19
More ways to help the community