Guide to Artbox 2018: #OOTD spots, what to eat and buy
Brave the crowds and treat yourself to some Instagrammble snacks, locally made handicraft and more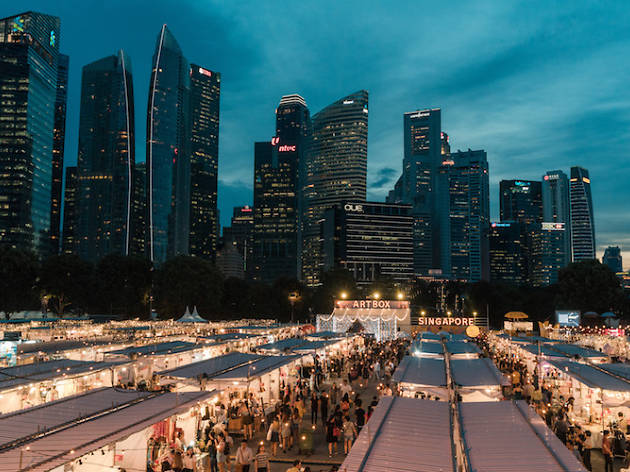 The most Instagrammable pop-up market is back – that's right, we're talking about pastel shipping container shops decked out in fairy lights, airmocks to lounge on and lots of photogenic #OOTD spots all around. Artbox is back bigger and better (for real) because this year's edition is almost three times the size of last year's with over 400 retail and food & drink stalls, including a fun zone (there are a foam ball pit and old-school arcade, you guys). Here's what to expect.
Artbox is on at Bayfront Event Space from May 25-27 and June 1-3 from 3pm to 11pm.
Tag your photos with #timeoutsg to be featured in our next issue!
Noms to your heart's content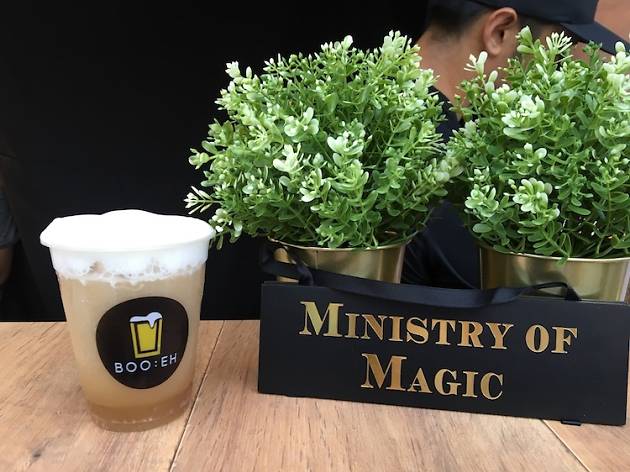 No need to fly to USJ to indulge in a butterbeer – you can get both the original ($5) and slushie ($7) versions at Boo.eh. Accio butterbeer!
Stall 14.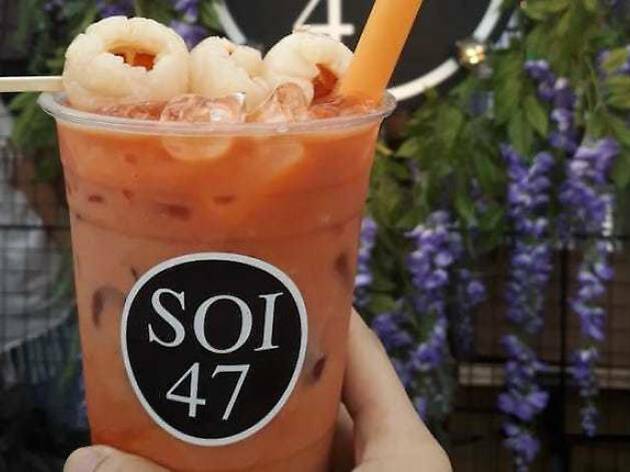 Lychee milk tea from Soi 47
Thai milk tea? Been there, done there. Try the iced lychee milk tea from Soi 47 – it's this Thai brand's first time at Artbox. You'll definitely need a refreshing drink after battling the crowds.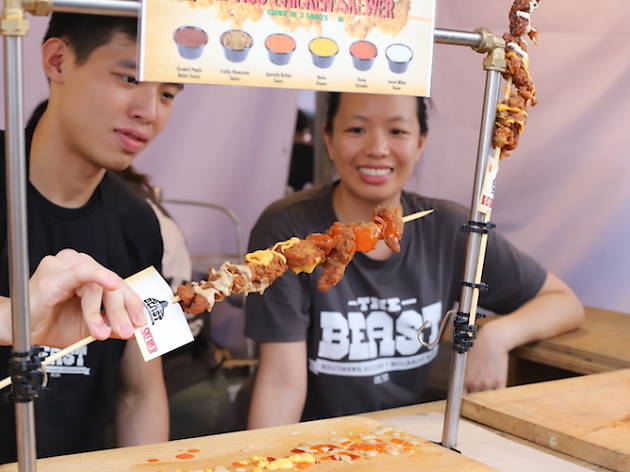 Big ass chicken skewer from The Beast
Big ass chicken skewer (their words, not ours). 'Nuff said. We like it. Another! $10, comes with choice of three sauces.
Stall 30.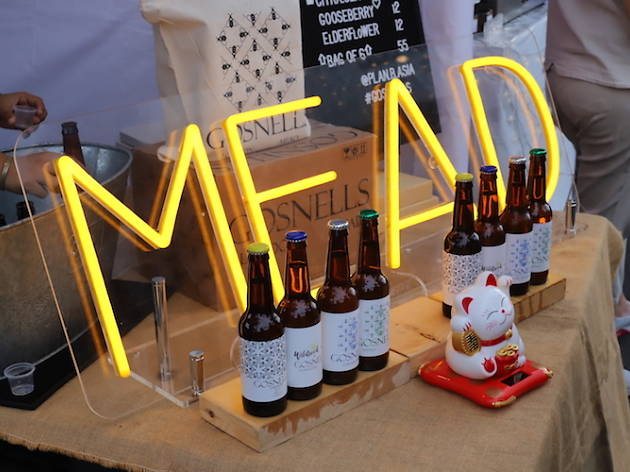 Mead beer from Plan B Asia
Let's be honest, it's gonna be hot. And no pop-up market is complete without downing an icy cold one. Plan B Asia can help you out with that. $12 for one bottle, $55 for a pack of six.
Stall 93.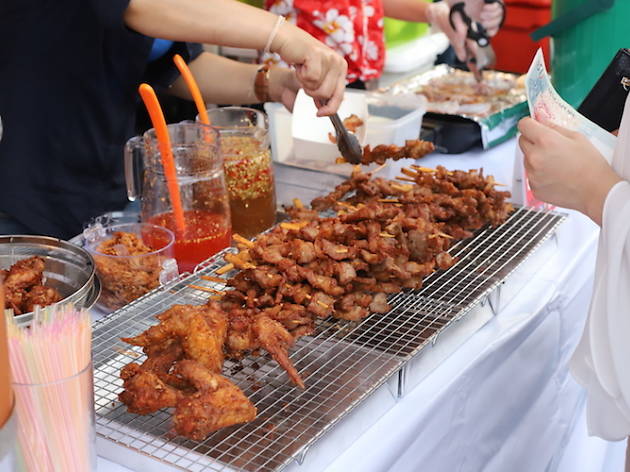 Thai-style fried pork from Happy Fried
The Thai section is filled with the usual grub (mango sticky rice, coconut ice cream – you know the drill) but zoom straight in on this fried pork skewer. $2 for one, $5 for three.
Stall 328.
Plus, photogenic #OOTD spots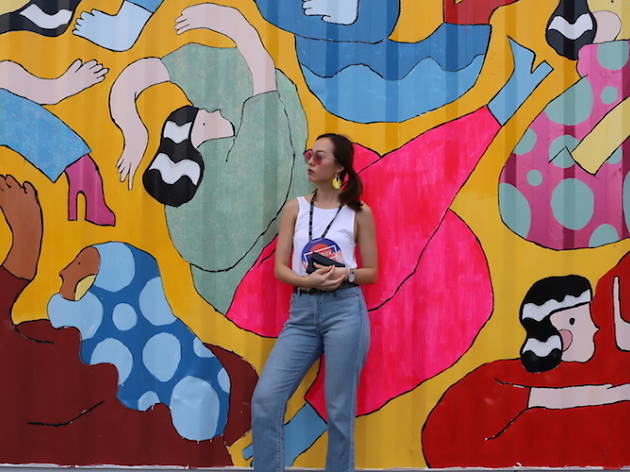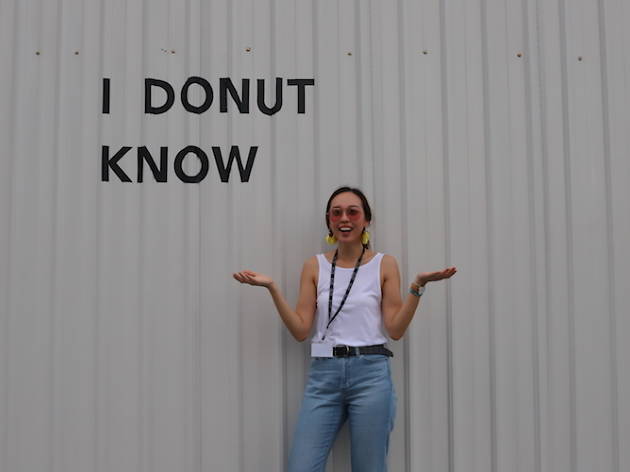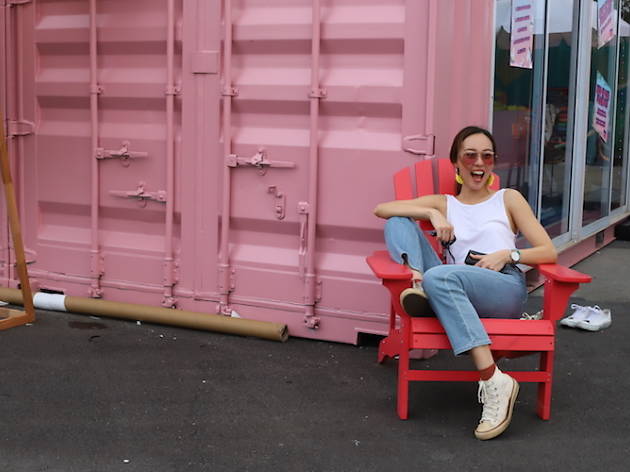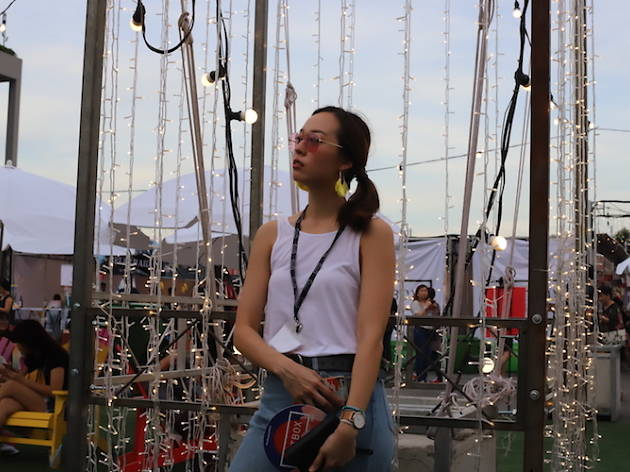 Main stage fairy lights (but any will do, really)
More to explore