Heads up! We're working hard to be accurate – but these are unusual times, so please always check before heading out.
3 food reads to salivate over
For people who also love to fill their bellies and heads with food, here are three books to read right now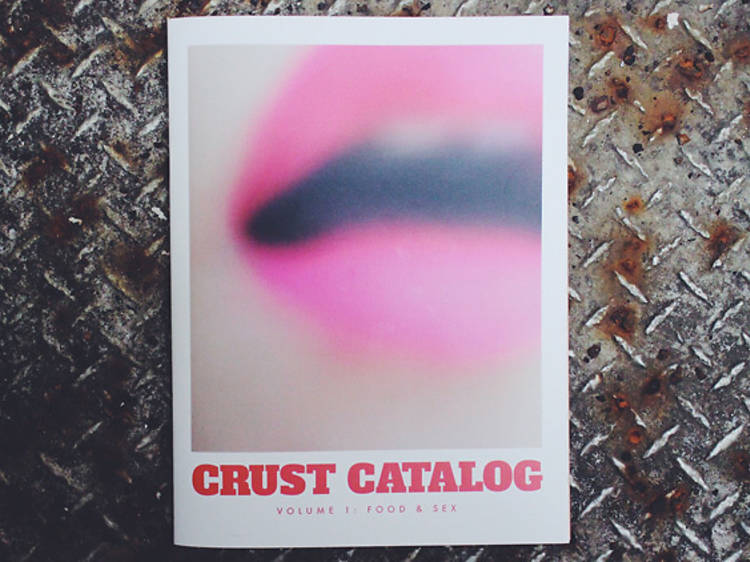 The debut work of ex-food writer and Eastern Granola #girlboss Chin Hui Wen, Crust Catalog is a locally produced 40-page glossy that uses food as a cultural launching pad to discuss business, travel and entrepreneurship.
To kick off the annual series, Chin enlists the writing chops of her fellow lifestyle and food writers, like Marisse Reyes, Andre Frois and Pamela Ng, to pen pieces centred on the theme of food and sex. It's hardly NSFW stuff – after all, Chin even admits to letting her mum proofread the book. A spread on nuts showcases artisanal nut butters, cheeses and clusters you can pick up around town, while an ode is delivered to Korat Thai, the restaurant that feeds homesick sex workers in Orchard Towers. Leyna Poh, owner of Haji Lane knick-knack store Mondays Off, took care of the clean, pastel-hued graphic and typeface treatments across the pages.
We love the three-page round-up of cocktails for the post-preggo mum looking to get back on the sauce. Jigger & Pony, Ah Sam Cold Drink Stall and Jekyll & Hyde each share a recipe that weaves enriching Benedictine DOM into the mix.
Get it
for $18 at Mondays Off, Basheer Graphic Books, afterglow, Growell,
Naiise.com
and
Eastern Granola
.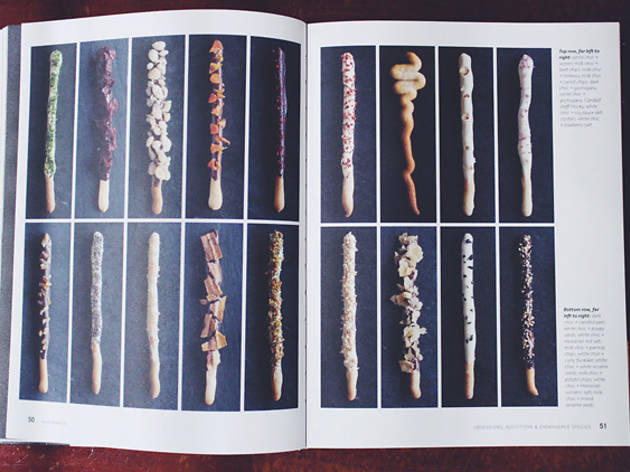 Veteran food writer, baker and instructor Christopher Tan partners Epigram Books for a 272-page tome dedicated to Tan's pet subject: baking. In between pages of food porn, geeky photos of a younger Tan and food travel pieces are home cook-friendly recipes that don't call for arcane techniques or obscure ingredients – even if you're looking to recreate his version of Samoan pani popo, Lhasa flatbread or choux-pastry Banhmiclair.
Tan encourages you to bring the hefty book into the kitchen, with the exhortation to 'dog-ear the pages, annotate and splatter and stain them, love them into ragged-edgedness'. Maybe buy an extra copy while it's still in stock.
We love his eight-page devotion to Pocky sticks, which includes his own gourmet hacks. The humble treat is upgraded with curry furikake, potato chips, and dried gochugaru chilli peppers on chocolate-coated dough sticks that he calls – what else – Mocky. Extra points for the Gandalf staff-shaped Mocky.
Get it
for $44.90 at
Epigram Books
.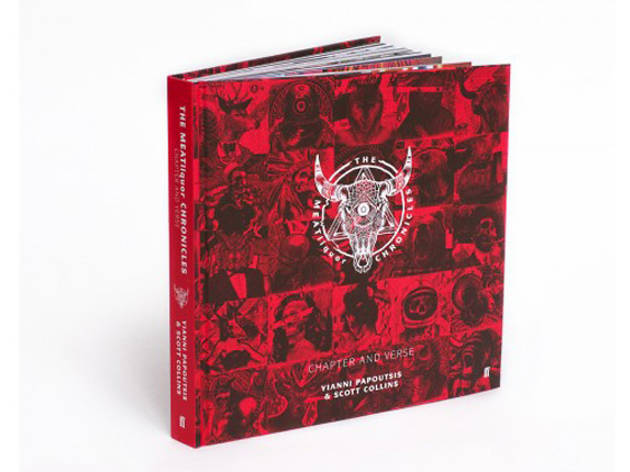 The MEATliquor Chronicles: Chapter and Verse
While the soon-to-open burger joint continues to hammer away at its space on Duxton Road, why not take the time to find out just how lucky Singapore is to play host to MEATliquor's first international outpost? The MEATliquor Chronicles by the burger brand co-founders, Scott Collins and Yianni Papoutsis, reads like a cookbook for people who don't care for them.
Irreverent religious iconography and subversive art set the background for MEATliquor's rise from a food truck to a restaurant chain across the UK. Besides a chance to try and cook your own Papoutsis creations at home, the pair have also enlisted talent like Margot Henderson of the cult Rochelle Canteen in London, Montreal chef and author Joe Beef, and bar pro Giles Looker to contribute recipes congruent with the rock 'n' roll vibe of the MEATliquor brand.
We love the recipe for Papoutsis' humble cheeseburger, for when we can't bear to wait in line at the new restaurant but have cravings to quell.
Get it for $54.49 at MEATliquor Singapore's website. Coming soon to BooksActually.