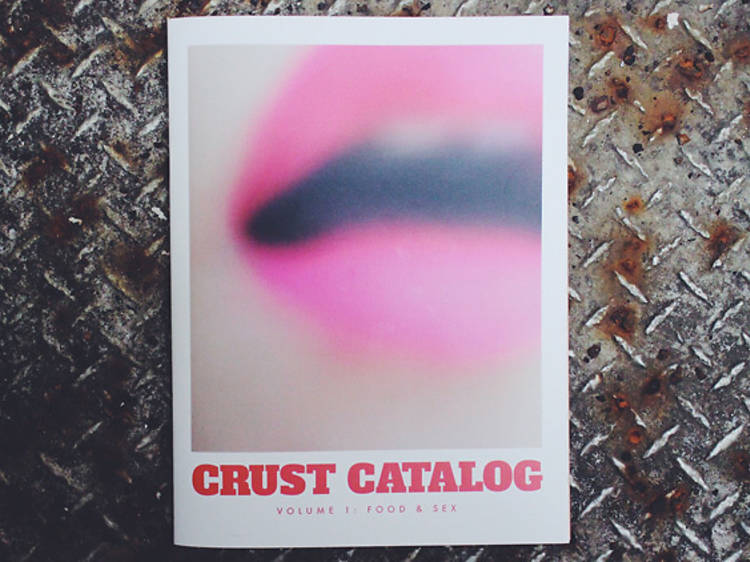 The debut work of ex-food writer and Eastern Granola #girlboss Chin Hui Wen, Crust Catalog is a locally produced 40-page glossy that uses food as a cultural launching pad to discuss business, travel and entrepreneurship.
To kick off the annual series, Chin enlists the writing chops of her fellow lifestyle and food writers, like Marisse Reyes, Andre Frois and Pamela Ng, to pen pieces centred on the theme of food and sex. It's hardly NSFW stuff – after all, Chin even admits to letting her mum proofread the book. A spread on nuts showcases artisanal nut butters, cheeses and clusters you can pick up around town, while an ode is delivered to Korat Thai, the restaurant that feeds homesick sex workers in Orchard Towers. Leyna Poh, owner of Haji Lane knick-knack store Mondays Off, took care of the clean, pastel-hued graphic and typeface treatments across the pages.
We love the three-page round-up of cocktails for the post-preggo mum looking to get back on the sauce. Jigger & Pony, Ah Sam Cold Drink Stall and Jekyll & Hyde each share a recipe that weaves enriching Benedictine DOM into the mix.
Get it
for $18 at Mondays Off, Basheer Graphic Books, afterglow, Growell,
Naiise.com
and
Eastern Granola
.