3 things at the Singapore River Festival
Show our river some love with this festival, which takes place across Clarke, Boat and Robertson Quays, and its line-up of family-friendly activities. We show you what to expect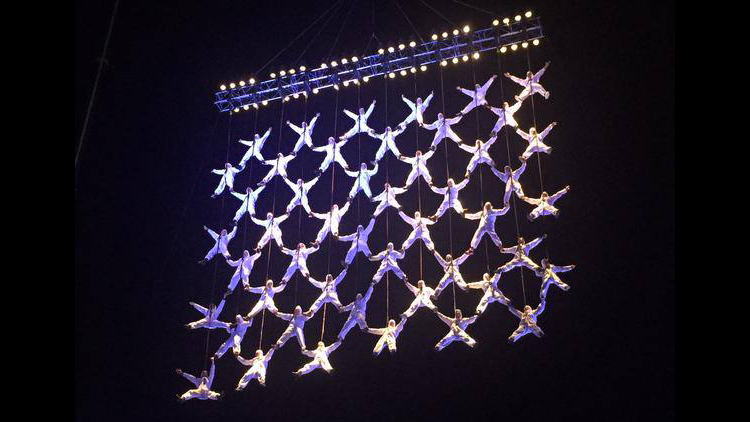 Performance
Spanish troupe La Fura dels Baus, known for their fantastical theatrical performances in unusual spaces, present a locally written and produced show as the headline event of the festival. It tells the story of Singapore's growth, and features a number of local dancers, musicians and aerialists. Make sure to keep an eye out for the highlight, in which over 30 people will be suspended in a mid-air dance as part of a 'human net'.
Art
Take a stroll down the alleyways of Boat Quay during the ten-day outdoor exhibition called Urban Artery, and admire works by both local and locally based visual artists. See pieces by Mightyellow – whom you may recognise from The Henderson Project and Kult magazine – A Whispering Campaign, who designed our kickass August issue cover, and Mindflyer, who recently had his work displayed on a Jetstar plane.
Shopping, eating and then some
The Riverside Makers Market is a pop-up event that sees a number of local craftsmen and kitchens, such as Fern and Kiwi, tout their wares at a flea market-style bazaar. Besides hipster-y knick-knacks and food, the riverside is set to come alive with the sound of jazz and the blues – the likes of Alemay Fernandez and Rockason Pa Ti, the trio version of Havana Social Club, are gearing up to rock the city.