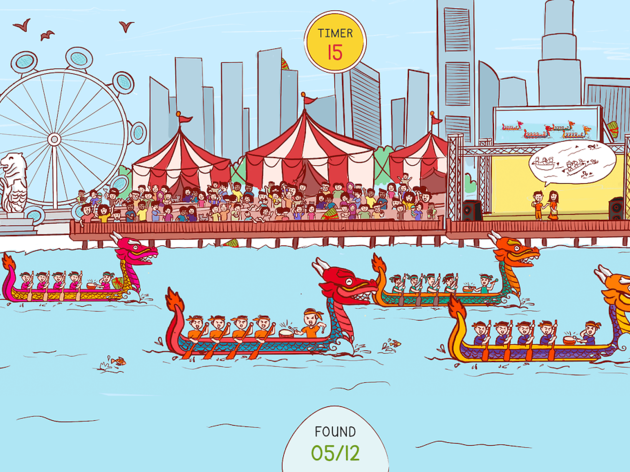 1/2
Photograph: Singapore Chinese Cultural Centre
Photograph: Bak Chang Hunt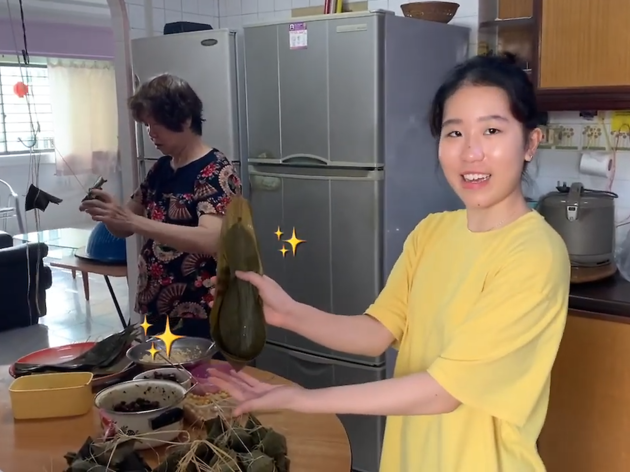 2/2
Photograph: Singapore Chinese Cultural Centre
Keeping Traditions Alive: Making Bak Chang
Time Out says
Friendly warning! We're working hard to be accurate. But these are unusual times, so please check that events are still happening.
The Duanwu Festival has many names, including the Dragon Boat Festival, the Dumpling Festival, and the Double Fifth Festival. No fire breathers involved, it's celebrated by Chinese communities around the world on the fifth day of the fifth month of the traditional Chinese calendar. This year, it takes place on June 25.
Also known as the Health Festival, Duanwu was traditionally regarded as an unlucky month because natural disasters and illnesses were common during the summer solstice, which was the hottest period of the year. To get rid of the misfortune, the ancient Chinese would put calamus, artemisia, pomegranate flowers, Chinese ixora and garlic above the doors during the month.
However, the story best known in modern China involves China's national hero Qu Yuan, in which the tradition of consuming rice dumplings and realgar wine, as well as participating in dragon boat races came about.
Intrigued by the history behind the Duanwu Festival? Learn more about the well-loved festival in a fun and entertaining way with Singapore Chinese Cultural Centre's (SCCC) interactive online mini-game Bak Chang Hunt. Great for families, the game transports players into the thick of dragon boat races at the Singapore River through a panoramic view. All you and your little ones have to do is find all 12 hidden changs within 30 seconds, and uncover interesting facts about the festival along the way.
And what's a Duanwu Festival without dumplings? Enjoy a five percent discount from Kim Choo Kueh Chang when you participate in the game too (limited to the first 100 redemptions).
Besides the Bak Chang Hunt, SCCC is launching two engaging videos on June 20 and June 24, showcasing the process of making rice dumplings, and the myths
surrounding the festival, respectively. Through these videos, home audiences can glean insights on how the festival is celebrated by the Chinese community in Singapore today.
While this year's celebration is rather quiet – as public events are still put on hold – it's a great time for families to get together, enjoy rice dumplings, and some educational fun with the Bak Chang Hunt and more at singaporeccc.org.sg.
Details