Become the Messi of Bubble Soccer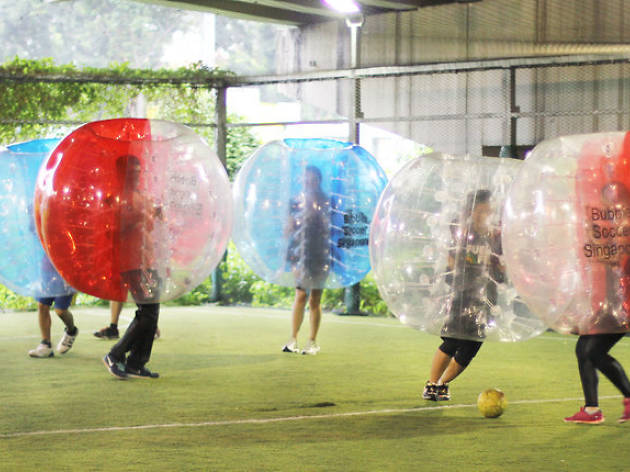 It ain't the Champions League final by any stretch, but we're willing to bet even Leo Messi would find it tough slaloming past players while encased in a giant inflatable 'bubble suit'. Loosely following the rules of five-a-side soccer, bubble soccer is a worldwide trend that has landed on our shores – it's not a competitive match, but believe us, it's way more challenging than it looks. The best part? You can bounce off your friends (literally) as you try to score a goal.
This class is held at Whitley Road (exact address to be provided after booking).