Celebrate St Patrick's Day in Singapore with All Hail Patricks by Guinness
With Guinness, there's more than just a pot of gold at the end of the St Patrick's Day rainbow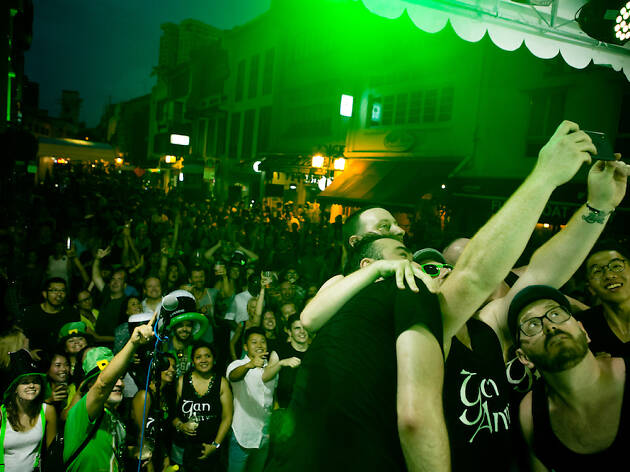 Singapore may not be Ireland but that doesn't mean we can't get jolly and celebrate St Patrick's Day in the Lion City. The iconic Irish stout Guinness is pulling out all the stops with its All Hail Patricks campaign, with events leading up to the Guinness St Patrick's Festival on March 16. The campaign also celebrates all named Pats and Patricks in Singapore with plenty of fun and exciting perks to be unlocked all through the month of March.
If March seems like an eternity away, Guinness has got your back. The party starts early from March 1 and everyone's invited. Race your way to the mini-festivals happening on March 1 at Suntec City, March 8 at Peranakan Place and Cuppage Terrace and March 14 at Far East and China Square. Then round it all up with the Guinness St Patrick's Festival that's taking over Maxwell Road on March 16 from 1pm to 10pm.
There are plenty of booze, bites, banging tunes and cool experiences to indulge in. Grab a pint of ice cold Guinness and raise a toast. RSVP at get.guinness.com and unlock special perks for you to revel in at this annual outdoor bash. All are welcome and entry is free.
It doesn't end on March 16, either. Guinness is serving up more exclusive treats. By signing up at get.guinness.com, you get to enjoy discounted Guinness and partnered brands like Grab and Redmart throughout the month of March.