Check out the highlights of Time Out's First Look of INALA
The Time Out First Look evening soirée was filled with the music and dance of Grammy-nominated West End Zulu ballet INALA by Sisters Grimm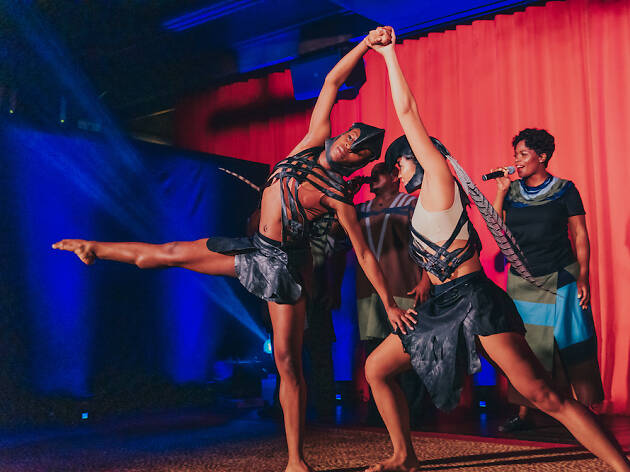 1/6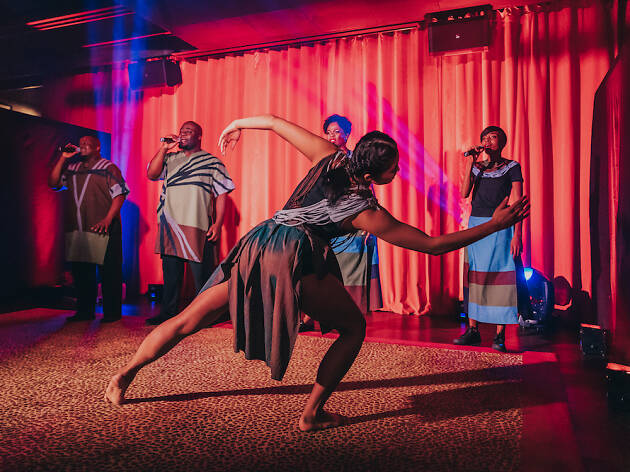 2/6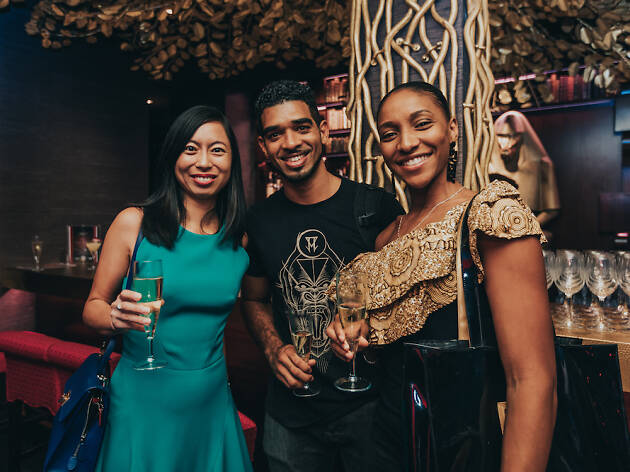 3/6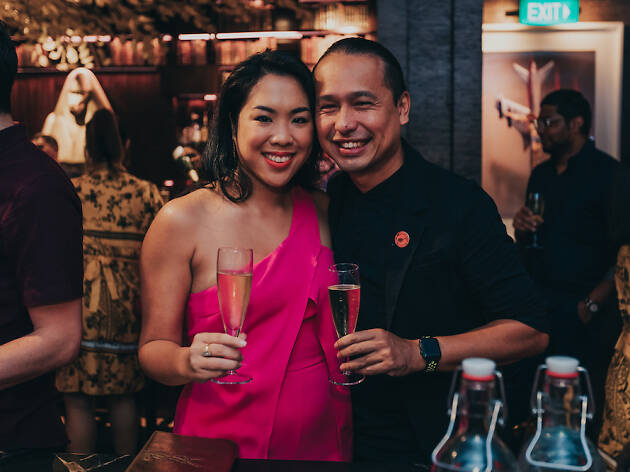 4/6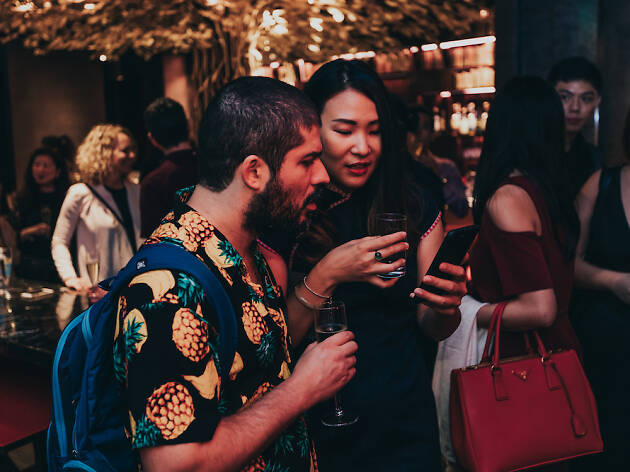 5/6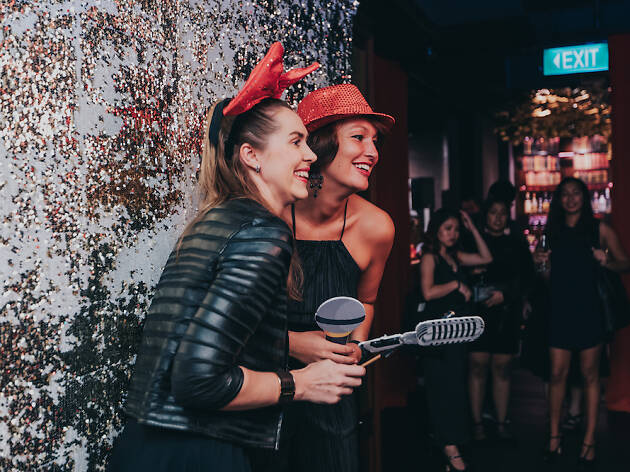 6/6
Raising a toast to the Grammy-nominated INALA's Singapore tour, as well as Soweto Gospel Choir's Grammy win (the South African group won Best World Music Album for Freedom earlier this month), Time Out Singapore teamed up with London-based theatrical company Sisters Grimm for an inaugural Time Out First Look event.
Held at The Whiskey Library @ The Vagabond Club on February 13, the exclusive party dressed in red velvet décor, a stunning collection of art and bespoke furniture made for the perfect backdrop to showcase an intimate preview of INALA before its debut at Marina Bay Sands' Sands Theatre from June 19 to 22.
To kickstart the first Time Out Singapore event of the year, we invited readers, performing arts enthusiasts and special guests to join us for a night of revelry complete with booze and bites, as well as a live excerpt of the award-winning West End Zulu ballet.
The Usizi cocktail
The evening kicked off with welcome drinks including wines like Australia's Earthworks Shiraz 2017 and France's Domaine Ellerin, as well as Delamotte Brut champagne. Guests were also treated to a handcrafted gin and pineapple cocktail specially concocted by the resident mixologists. Inspired by the rhythms of Africa, the cocktail is named after the first song written for INALA titled Usizi which means 'to follow your goals and dreams' in Zulu language. There were also plenty of savoury canapés and desserts to go around.
Sisters Grimm's Pietra Mello-Pittman
Introducing guests to the world of Sisters Grimm and INALA was one-half of the dynamic duo, Pietra Mello-Pittman, who's also a former Royal Ballet dancer. Guests were also treated to an exclusive trailer of INALA, featuring behind-the-scenes clips and commentaries by the cast and production team.
Soweto Gospel Choir
Singers from the Grammy award-winning Soweto Gospel Choir, including Mary and Mulalo Mulovhedzi and Phello Kea Skyy Sejake, flew in straight from Los Angeles for a intimate performance consisting of snippets from four different acts. Joining them on-stage with Mark Baldwin OBE's captivating ballet and contemporary dance choreography were BBC Young Dancer Winner Nafisah Baba and Singapore's very own pride and joy Adelene Stanley.
The INALA sneak peek was loaded with sharp movements, elegant jetés, earthy-toned costumes and the energetic sounds of the Grammy-nominated original score composed by four-time Grammy Award-winning choral group Ladysmith Black Mambazo, Joseph Shabalala and Sisters Grimm's very own Ella Spira. The spellbinding performance left the audience with chills and had them raving about INALA for the rest of the night. The floor was also opened for guests to mix and mingle with the cast and fellow guests, and have fun at the photo booth.
Sisters Grimm's Pietra Mello-Pittman, Adelene Stanley, Nafisah Baba and Soweto Gospel Choir
Can't wait to catch the full spectacle of INALA at Sands Theatre in June? Secure your tickets from $78 to $148 at Sistic or Marina Bay Sands.
Be in the loop for all our Time Out Singapore events and updates by signing up for our newsletter here. We look forward to welcoming you then.
Time Out Singapore would like to thank our presenting partners Sisters Grimm and The Whiskey Library @ The Vagabond Club.